One of the world's most iconic train journeys is the Orient Express. This long-distance passenger train journey heralded an era of extravagant first-class travel during years when travel was commonly rough and dangerous.
Just as impressive as the furnishings, food, and accommodations were the magnificent views from London through Paris to Constantinople (now Istanbul).
Today, you can enjoy the majestic train ride still, albeit in a slightly different way. Read on to find out how you can enjoy your own Orient Express in 2019.
What is the Orient Express?
The Orient Express was a direct train from Paris to Constantinople (now Istanbul) that began to run in 1883. Sadly, the train service ended in 1977.
Why is it so famous? For one thing, the Orient Express was famous for its grandiose first-class travel. Passengers would be wearing bowties and tiaras as they sipped champagne and dined aboard the Orient Express.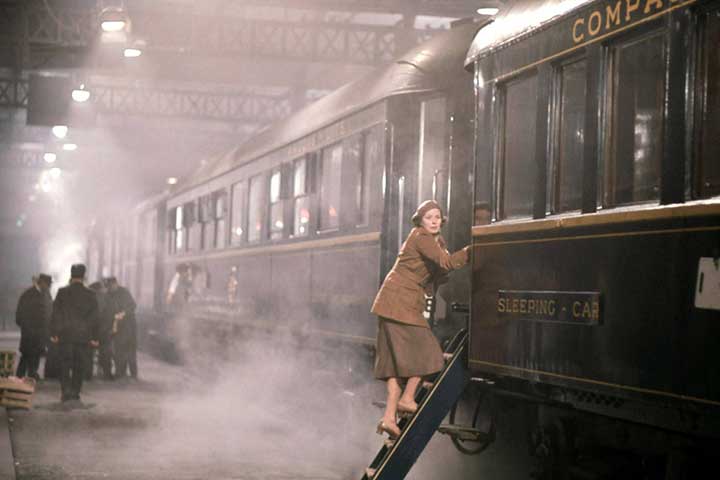 Of course, this train service also became famous due to the classic 1934 detective novel by Agatha Christie: Murder on the Orient Express. Two films based on the book have also been made, no doubt adding to the train's legendary status.
Although the Orient Express doesn't run any longer, you can still take the Orient Express train route, but without the murder.
Best of all, you can plan your journey to spend some time exploring the fascinating regions along the way.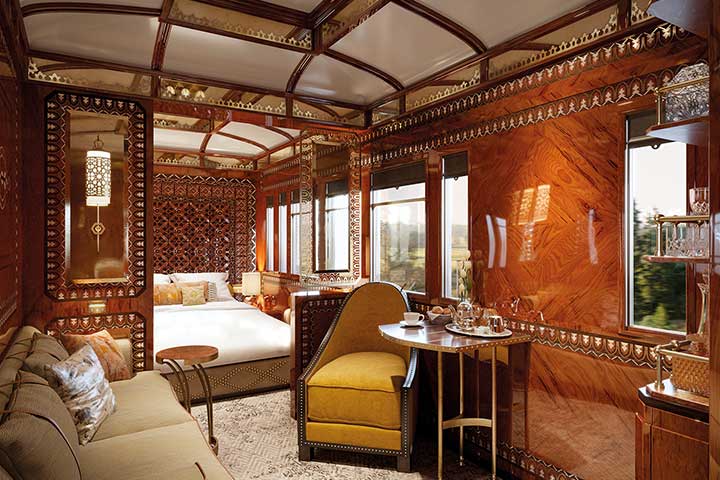 The Orient Express Experience
If you are looking for a private luxury train ride across Europe, an excellent option that captures the essence of the original Orient Express is the Venice-Simplon Orient Express train.
This train uses original CIWL carriages from the 1920s and 1930s and takes the original route from Paris to Istanbul. Its iconic art deco set of carriages will transport you back in time.
You'll revel in the polished wood, antique fixtures, and glorious upholstery. See the most famous European cities in style as you relive the elegance and glamour of the Golden Age.
Accommodations
Venice-Simplon Orient Express tickets are varied for your budget. You can choose from small, secluded bunks to grand suites.
The grand suites are the epitome of decadence. With free-flowing champagne and lavish interiors, this is one fine way to travel.
Dining
On board the Orient Express train route, you can dine in the first-class luxury. Enjoy local, fresh produce. The kitchen team regularly takes on seasonal foods during the stops along the route.
In the kitchen, Executive Chef Christian Bodiguel and his culinary team serve up delicacies like lobsters and caviar from Brittany or salt marsh lamb from Mont St Michel.
Sample the flavors of all of Europe with menus that reflect a truly artisanal cuisine as an inclusive part of your Orient Express tickets.
There are also additional drinks and à la carte options for an additional charge. Dietary restrictions can be accommodated. Just let them know in advance.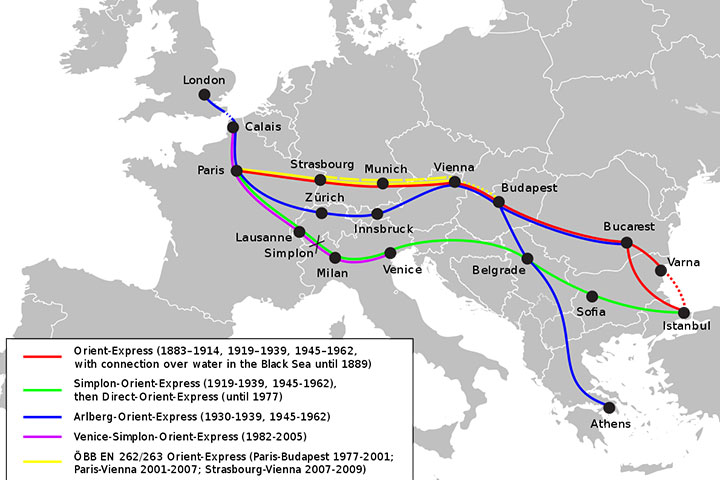 Make Your Own Orient Express
Maybe instead of a scheduled trip from Paris to Istanbul, you prefer to route your trip. That way you can take your time and experience the cities you are traveling through.
You can contact us for help planning your excursions at your stops. Here is the Orient Express itinerary we can customize for you: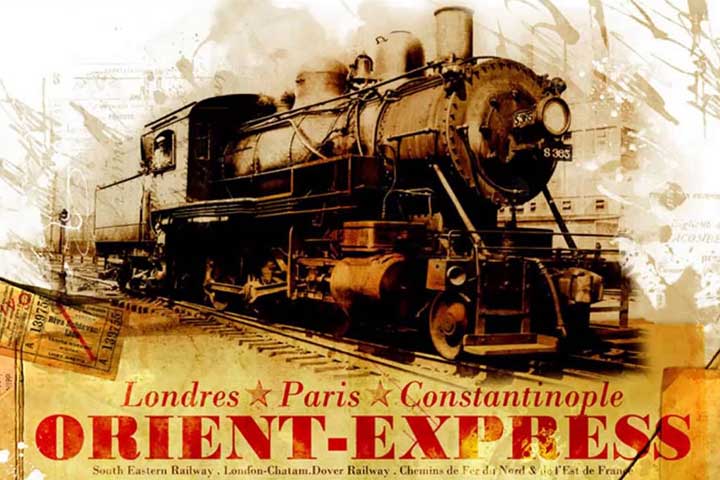 London – Paris – Munich
Hop on the Eurostar high-speed train from London to Gare du Nord in Paris. This part of the journey is just a little over two hours.
Make sure you take in the beauty of the Paris train station. Remember, the original Orient Express in 1883 departed from this station.
Spend a day (or 10) in Paris and then hop on the daily TGV train to Munich from Gare de L'est. You'll get to Munich in the evening after a 5.5-hour train ride.
Make sure you reserve your seat ahead of time!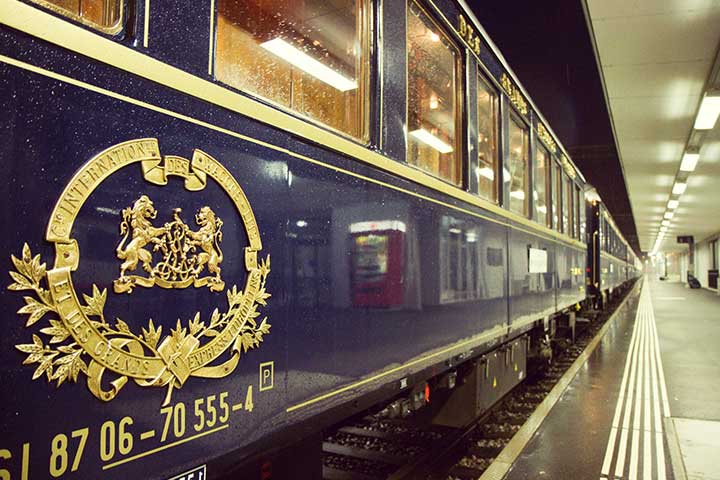 Munich – Zagreb – Belgrade
Munich has so much to discover. We suggest spending at least a day here. Then, you can take the Euronight train from Munich and arrive in Zagreb in the morning.
While you are in Zagreb, you might want to spend a night in the luxurious Esplanade Zagreb Hotel. Many passengers of the Orient Express stayed here during their trip East too.
There's a daily direct train from Zagreb to Belgrade. This train ride takes a little over six hours. You'll arrive in the Serbian capital right on time for dinner.
Make sure to visit the fortress!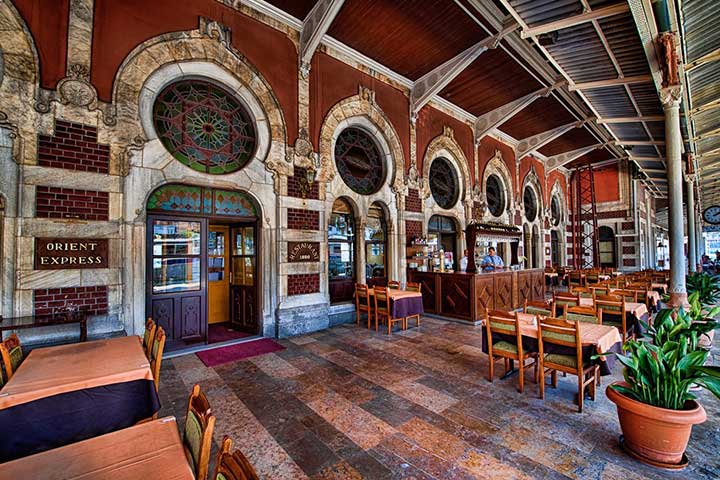 Belgrade – Sofia – Istanbul
Eastern Europe has a lot of charm and beauty. There isn't a direct train ride from Belgrade to Sofia. You may have to hone your sense of adventure and take a few extra stops.
But once you're there, you'll fall in love with Bulgaria's vibrant capital. Enjoy the tree-lined boulevards and historic buildings. Then get ready for your final trip to Istanbul.
The Sofia-Istanbul Express will take you to your final Turkish destination. You'll wake up to the call for prayer from the many mosques around Istanbul. Book a luxury hotel in Turkey and enjoy the culmination of your journey.
Congratulations! You traveled the Orient Express.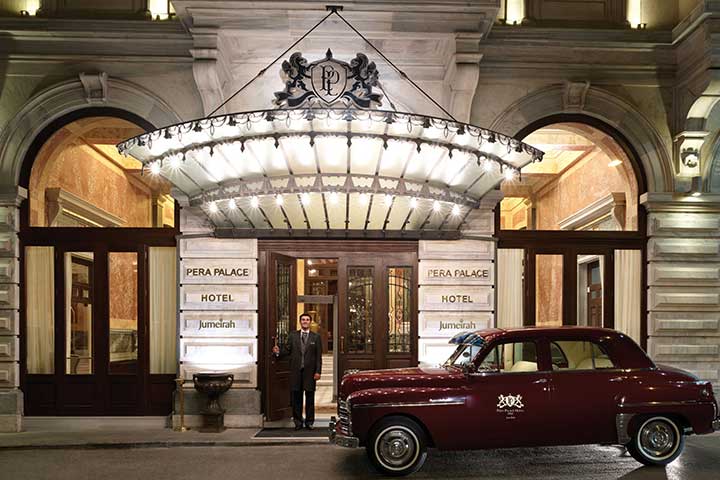 Final Thoughts on the Orient Express
We hope you enjoyed reading about your options on how to enjoy the Orient Express. Traveling outside of the typical European tourist destinations will open your eyes to the wonder and excitement of new cultures, sights, and sounds.
Are you wondering if it's safe to travel to Turkey? Check out this guide for a safe visit.