ABOUT US
What makes us one of the best travel agents...
Travel Atelier is the land operator of Propertravel Consulting Co. that provides travel consulting service for independent travelers since 2004.
At Travel Atelier, we tailor vacation itineraries for individuals, provide handling service to other companies' respective quests and curating the good life at A Lifetime Experience project. Travel Atelier works as a DMC (Destination Management Company) for meetings and incentives and also has a special department dedicated to Civil Weddings in Turkey.
The founder-partners Pinar Soyata Ozguc and Y. Murat Ozguc are seasoned travel professionals both with hotel management and travel agency background. After working with leading companies in travel industry many years; they decided to utilize their expertise in their business. They are destination experts and still actively working on special interest itineraries besides supervising to the guest and travel consultant correspondences and also take care of the wedding organizations and incentives of the company.
Mr. Ismail and Mr. Orsan are the members of our operations team, who also share the same passion for Turkey and very much willing to assist you with your travel planning. Ismail is a senior travel expert and holds his national (not regional) professional tour guide license and guide his guests whenever it's possible while Orsan is always in the office and on top of the whole operation. Orsan also assists our wedding couples with their civil marriage paperwork and execution of the ceremony.
Apart from the above, Mr. Yasin is working with us as a tour guide and Mr. Tahsin, and Mr. Ahmet is our drivers.
There is also Mrs. Hatice – Mum of the Proper House – who is in charge of in-house catering facilities and keeps the Office in order. Having said that if you happen to come to Cappadocia, you are most welcome to have lunch with us at Proper House and enjoy her delicious food!
Meet Our Team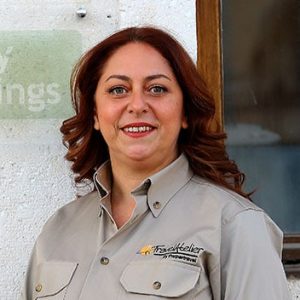 Pinar Soyata Ozguc
MANAGING PARTNER & DESTINATION EXPERT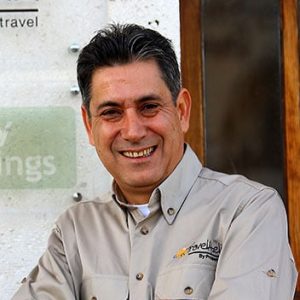 Y. Murat Ozguc
MANAGING PARTNER & DESTINATION EXPERT
Ismail Ozdemir
SENIOR TRAVEL EXPERT & TOUR GUIDE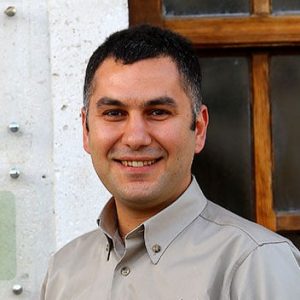 Orsan Dogan
LUXURY TRAVEL ADVISOR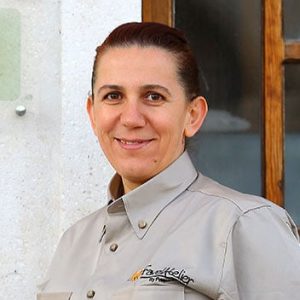 Hatice Yalcindag
MOM OF PROPER HOUSE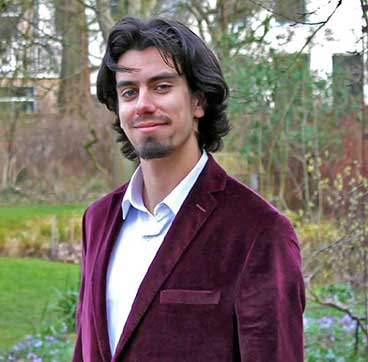 Hilmi John Akerman Ozguc
OUTGOING PR & ENTERTAINMENT
Apart from the ones above, Travel Atelier contracts and works with some freelance guides besides experts in different academic levels on special interest itineraries such as archaeologists, urban planners, historians, wine and culinary specialists and lecturers.
Whoever picks up the phone at Travel Atelier Office speaks fluent English, and all are decision makers. They will save your precious time, eliminate stress, provide excellent value for money and help you purchase the finest tours and routes and pick the best hotels for a memorable holiday while promising 7/24 assistance during your vacation.
Their aim is to share their knowledge with the ones who want to explore this amazing country with its legendary cultural heritage and the natural beauty while enjoying the traditional life with the creature comforts of modern Turkey.
Why Travel Atelier?
The way we are running our business allows us to enhance quality, retain revenue and invest in our people. And we are very proud and happy to work in such dynamic industry.
We do not provide services we did not experience ourselves, whether it is a hotel room, a professional guide, a luxury minivan or just a restaurant. We do travel extensively to extend our database of vendors and update existing ones and check the quality of the services they provide, which is one of the major strengths of our company in the market.
We are proud of what we are offering to our guests, adding value to their experience with the professional assistance of travel experts and consultants; knowing that each satisfied guest becomes an ambassador of our country. We are so confident in what and how we're doing our business because 42% of our business of cultural tours of Turkey are either return guests or referrals.
Personally and professionally, we believe that holiday is " Holy' itself. That is why we work on the perfect solutions and options for this precious time.
We care about our environment, and we are doing our best to adopt Responsible Tourism practices. Besides, supporting many local and global NGOs mainly related with environmental protection, cultural and historical conservation societies; Travel Atelier plants 2 saplings for every full itinerary tailored in the name of its guests through TEMA Foundation for Combating Soil Erosion, for Reforestation and the Protection of Natural Habitats. Visit TEMA

Testimonials
Drives our "why"
Hi Orsan,
We had a fabulous trip and appreciate all that you organized for us! The transfers to and from the airport were all very nice and prompt. The side trip to Gallipoli, Troy, and Pergamon was very interesting and such beautiful countryside. We loved Zeynep (not sure if that is the correct spelling) as our guide and feel like we made a new friend in Turkey. She was lovely, gracious and informative. We liked Assos as our overnight spot…
Hello Orsan,

We had a marvelous time in Turkey both on the gulet and on the trips you organized on our behalf. All the guides were excellent and even though Neil knew quite a lot already he came away with greater knowledge. The holiday was totally worry-free, (except the moment in Canakkale because I am a very panicky traveler!), due to your organization and assistance. We shall indeed complete the survey, and we intend recommending your...
Dear Ismail,

We arrived home last night. Still, a little jet lagged but, good. We appreciate your excellent care and attention to detail with the all the arrangements. The whole trip was excellent. We highly recommend you and Travel Atelier. We will complete a review on Trip Advisor and give you highest marks. We will also recommend you to friends and family. We hope to get back to Turkey to see you again. Please let us know if...
Hello Orsan,

It will be a pleasure to write a positive comment and post it to TripAdvisor. Our visit to Turkey was glorious and trouble free because of your attention to detail. And specifically, you were very gracious and conscientious. Helping us to create a wonderful itinerary, making our hotel and dinner reservations, and your personal calls to check with us throughout our travels, all demonstrated your dedication to your clients...
Hi Alkan,

We are now on the way back to Istanbul and just wanted to say thank you for a pleasant stay in Cappadocia!! All your effort to help plan this two day trip for us is much appreciated. The balloon ride this morning was great...we were upgraded to the 12 people basket deluxe ride, and I feel like you may have had some influence on that so thank you, it was like nothing we have experienced before! Also, your guidance was excellent...
Hi Ismail,

Your organization for our Gulet trip was the first rate, and everything went like clockwork. Unfortunately, I contracted pneumonia on the 2nd day of the journey and by the time I was able to get off the boat on the fourth day and see a doctor I was very poorly and spent the rest of my holiday in hospital in Ortaca. This trip obviously meant that we were not able to enjoy the journey. However, as I said before your organization was great...
Dear Murat,

I want to thank you for all of us - especially for me because you were so patient with ALL my e-mails and our changes of plans. We had a great time in Turkey. Everything about the trip worked literally. The gullet was excellent, and we loved the crew. Our guide for Ephesus was well-informed, sensitive to our various needs. We needed one more day to enjoy that fabulous stay at Sirince actually, but our schedules...
Dear Travel Atelier,

We had a wonderful vacation in Turkey – one of our best vacations ever. We think your service was truly outstanding – exceptional! We thank you so very much for all the excellent help you gave us throughout our time in Turkey. The problem during the drive to Sirince was minor and in some ways amusing. Taken in the context of all you did for us; it is not even worth thinking. But I do understand how...
Hi Ismail,

Thank you so much for everything you did to put together a wonderful vacation for us! Thanks especially for arranging dinner on Thursday, which was fantastic and delicious--you weren't joking about how much food there would be, though! We will refer you to friends and family who are traveling to the region, and of course, we'll be in touch when we have a chance to return. Your team did a great job making sure we made...
Hi Murat and Pinar,

We never got to say a proper goodbye, but we wanted you to know we had the best vacation in Turkey and Cappadocia in particular, in part thanks to you. Mark and I will be recommending you (and Turkey) to all our friends, and we hope to get back sooner than later. Right now I am eating a salad at my desk, rather than cop shish...We need to earn more money so we can plan another visit. Best to you, and tell Mehmet we say hello...