Did you know 40 million tourists visited Turkey last year in 2018? That's an increase of 21% from the previous year. The trend is clear. Despite recent drops in the country's tourism numbers, it's increasing in popularity once more. We'll let this video speak for us.
Why Turkey is not a safe country to travel https://t.co/7MYoHV8Bjs via @SlowTravelStays #turkey #travelsafety #dangers pic.twitter.com/QZC1kesknB

— Slow Travel Guide (@SlowTravelStays) June 2, 2018
So, is it safe to travel to Turkey?
No, because you'll never want to leave! Despite some travel advisory warnings, most of Turkey is completely safe to visit. Here, we'll cover travel warnings and safety tips. We'll also talk about some common misconceptions about traveling to Turkey.
Ready to learn about traveling to Turkey? Let's go!
Is It Safe to Travel to Turkey?
Why are people afraid to travel to Turkey? Three years ago back in 2015, security and political concerns resulted in a suspension of travel visas to Turkey. This led to a huge drop in the country's tourism industry.
So if you plan on traveling to Turkey, you might get a lot of questions about if it's safe now. And most people are thinking about these events when they ask. But the truth is that these issues have been resolved, and tourism numbers are almost fully recovered.
So, what do the individual countries have to say?
United States
Most of the United States Travel Advisory warns against traveling to areas near the Syria and Iraq borders. Warnings like this have been in place for years, so it shouldn't be surprising.
As long as you keep an eye on the news, you should have plenty of warning if there's any threat to your safety. And you can always check for any current warnings on the website for the U.S. Embassy in Turkey.
United Kingdom
Again, the U.K. warns citizens not to travel within 10 km of the border with Syria. The U.K. Foreign Office also mentions that over 2 million British visits occurred last year. And almost all were trouble-free.
Australia
The Australian Department of Foreign Affairs warns to have a high degree of caution. Again, it states not to travel within 10 kilometers of the border of Syria. Keep an eye out for any new security risks and pay attention to your surroundings and you'll be fine to travel to Turkey.
So, Is it safe to travel to Turkey in general? The general consensus seems to be yes, as long as you avoid the country's border with Syria. Otherwise, while Turkey used to be in a state of emergency, that status was lifted last year. Now, travel to the country is completely safe.
Tips for Staying Safe
While it is safe to travel to Turkey, most travel warnings advise caution. What type of cautions should you be considering? We'll cover some general safety tips here.
Driving
Don't try to drive. Just because you can doesn't mean you should. While it's safe, drivers are often aggressive in especially big cities, and city driving can be a nightmare. So avoid driving if you can — there are plenty of taxis and public transit options.
If you are traveling by a rental car, make sure everything is clear on the contract. Always include insurance, it is reasonably priced and please avoid driving in the night.
Taxis
Taxis are safe… but it doesn't mean they'll be fair. Stick to the yellow cabs. Avoid unlicensed taxis without meters, which will likely overcharge you.
Look up an estimated fare before you go. Also, try to keep a map open on your phone if possible to make sure the driver isn't taking you around to rack up the meter. And be warned: taxi drivers can refuse to take you somewhere if they don't want to go somewhere far or there's too much traffic!
Food and Drink
First of all, don't drink the tap water. You don't want to get sick! This especially goes for bigger cities. Instead, stick to bottled water.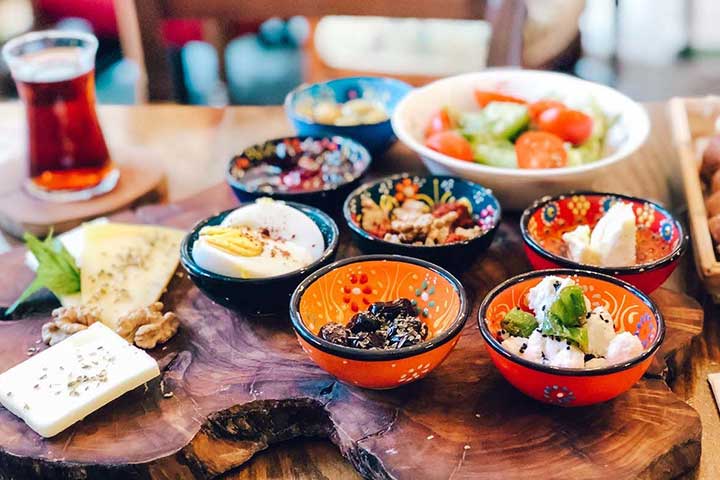 Turkish food is delicious, but you also need to be aware of what you eat. For one thing, if the food is washed in water and not cooked it can still make you sick! Make sure any seafood is fresh and any meat is cooked thoroughly. When in doubt, always have a quick read of the restaurants' reviews and then make a decision for the option possible or close by.
As a rule of thumb, stick to places that are busy and popular. This is especially important for street food, which can be riskier than a restaurant. Remember, avoiding a line isn't worth it if you end up sick for most of your trip!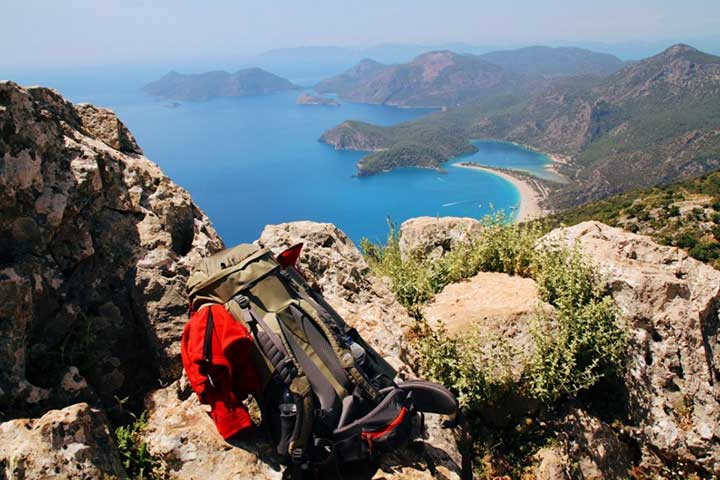 Don't Fall!
There aren't as many warning signs in Turkey as you might find in your home country. Don't get too close to any heights or cliff edges. You definitely don't want to take a fall and hurt yourself!
Also, watch where you walk in town, too. Unfinished walkways and pavement are common, and you don't want to trip.
Know Proper Etiquette
Turkey is always considered as 99% Muslim, and the general consensus is "it is a Muslim country" –majority wise it is, however, and if it a Muslim country, it is the most democratic one in between all and not %99 of the population practice it strictly. So, we don't like to be listed as a Middle Eastern country which is done by many traveler operators some of whom even never been to
Having said that, when you visit a mosque, please follow the dress code and be respectful to avoid offending anyone. When visiting a mosque, be sure to cover your legs and shoulders. It's not any different than dressing respectfully to visit a church.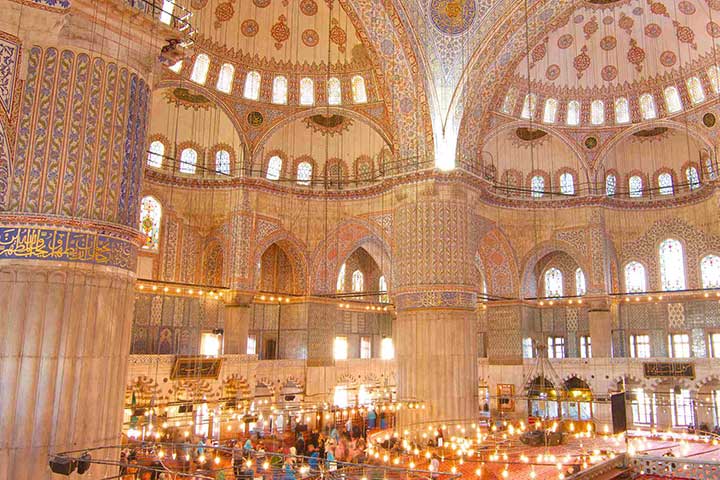 Common Misconceptions
There are a lot of misconceptions about traveling to Turkey. Here, we'll cover things you don't need to worry about despite the rumors.
Don't Fear the Animals
Many people fear the stray dogs and cats found throughout the country. But if you look up close, you'll notice that most of them have ear tags. These actually signify that the animal has been vaccinated.
Most of these animals are fed by the locals and animal care organizations, who also take care of them. Exercise the typical level of caution you would with stray animals, but most are perfectly safe to approach.
The Dressing isn't Strict
You might have heard that you have to stay covered in public when visiting Turkey. But this hasn't been the case for decades. Despite the significant Muslim population, Turkey is actually a very secular country.
Some areas of the country may be more strict than others. And like we stated before, dress respectfully when visiting any place of worship. But in general, you'll be fine wearing what you would in any other city.
As a rule of thumb, keep tabs of how people around you are dressing and adapt accordingly.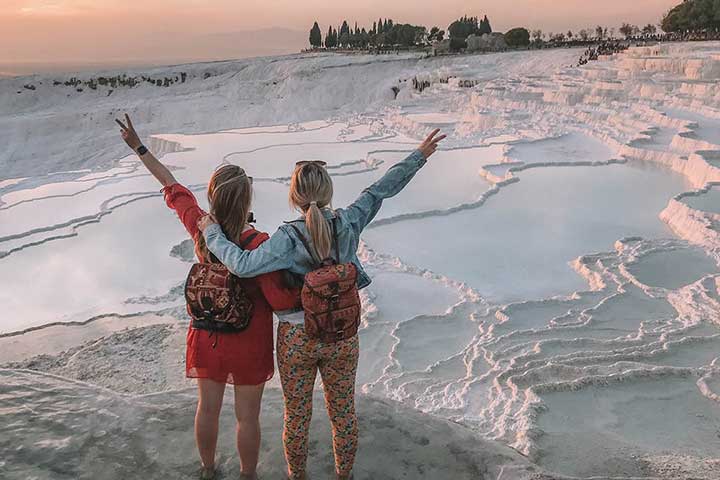 You Can Travel Alone
As long as you're wary, you can travel by yourself without a problem. That goes for boys and girls!
Be careful not to tell people you're traveling alone so you aren't targeted by any scams or flirty singles. While most solo travelers have probably read this before, there is still bar/club bill scamming, especially in Istanbul.
Act as you would traveling in any other country by yourself. Be aware of your surroundings, avoid walking around alone at night, and trust your gut feelings.
If someone is harassing you, tell them you aren't interested. If they persist, you can contact the police. But, in general, traveling alone in Turkey is similar to traveling alone anywhere else.
Wrapping Up
1. Stay away from crowds if there is a political demonstration. It is always fun to watch such crowds, but just don't get involved.
2. While pickpocketing is not something to worry about at most places, still, keep your valuables (cash, jewelry, passport, etc.) with you.
3. Learn a few Turkish words and phrases –this will perfectly help you get engaged, especially if you get lost. Here is a quick list for basics.
4. Always keep your hotel, voucher or travel agency contact details/emergency numbers with you. In case there is no one around you who can help you in English, your emergency assistant, Turkish friend will help you out quicker.
5. Keep away from drugs. Don't take or if anyone offers you to get; simply stay away from this person or location.
6. Always check if the photos or drones are allowed at the places you visit.
7. When in doubt, please check with your guide where you can eat during Ramadan. It will not affect your travel quality, there are some cities that might seem like the whole city is fasting!
8. Antiques: as you are not allowed to take them out of the country without special permission; don't believe anyone at first sight who tells you it is an antique or historical piece.
9. Stay away from too much alcohol. Turkish Raki, for example, can be pretty strong for those who try it for the first time.
10. Finally, we strongly recommend that you purchase comprehensive travel insurance from your home country before traveling.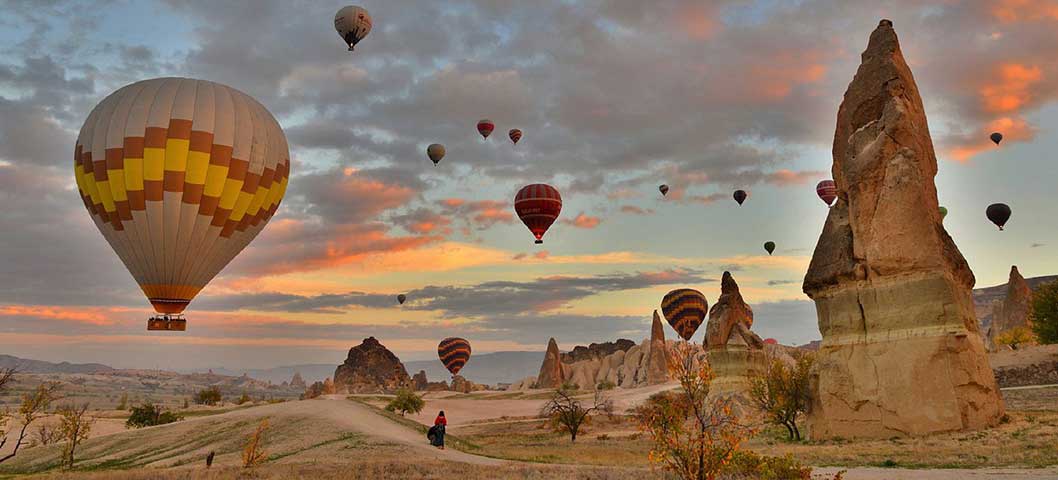 Book a Tour to Turkey Today!
So, is it safe to travel to Turkey? Absolutely! We encourage it!
Tourists are actually a huge priority in Turkey because they help out the economy so much. And with such good conversion rates to the Turkish Lira, there's no better time than the present to make your travel dreams come true!
Looking to get the most out of your trip to Turkey? Book a tour with Travel Atelier today! Our private tours are personally tailored to make sure you get to see exactly what you want!