Are you planning on taking a road trip to Turkey? There are many lovely sights to see but driving in Turkey doesn't have the best reputation. You may be caught a little off guard by the different safety standards.
Still, this shouldn't stop you from visiting. You simply have to adapt. Trust us, It won't take too long for you to get used to it and start driving like everyone else on the road.
If you are holding an international driving license, a copy of this with passports and then insurance of the rental car; you are good to go!
To help you get used to it a little sooner, here are a few roads that you should be looking out for while driving in Turkey as well as a few destinations that you won't want to miss.
Where to Go
Now that you know what to expect as far as roads go it's time to figure out where you're going. There are many beautiful sights to be seen and if you follow this handy road map below you're sure to see them all.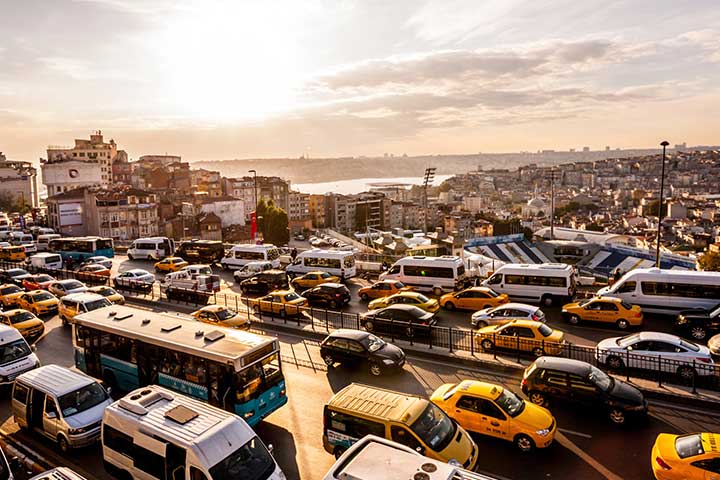 Istanbul
Istanbul makes for the perfect starting point to your Turkish road trip. The only thing with Istanbul is that you don't actually want to drive in it. It's like driving in New York City; nobody actually does.
Before you leave the big city you'll want to stop by the Hagia Sophia. It's a church that was later converted into a museum. The architecture is a sight to behold.
Near the Hagia Sophia, you'll see the Blue Mosque. It's beautiful inside as well with its handcrafted tile, stained glass windows, and large chandeliers. There are also mosaics inside that depict scenes dating back to 5th century Christianity.
Once you've gotten your fill of seeing artwork maybe you'd like to buy some. You can at the Grand Bazaar.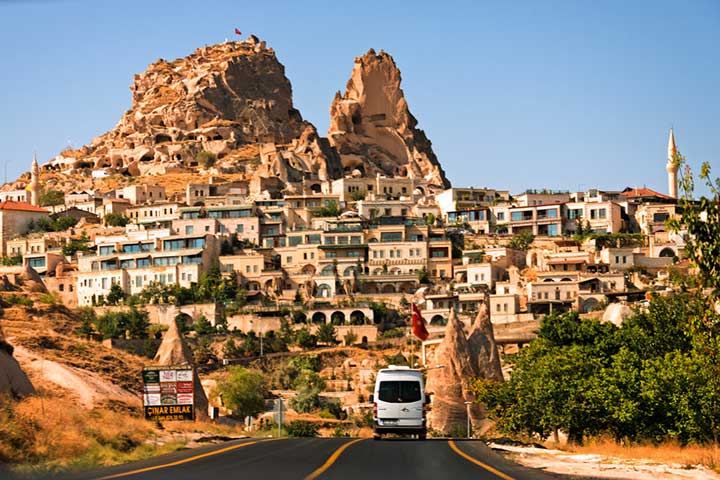 Istanbul to Cappadocia
From Istanbul, you'll take the long trek to Cappadocia. Once you reach Cappadocia you have a lot of sightseeing to do. You have the Goreme Open Air Museum which houses monastic churches and breathtaking examples of Byzantine architecture.
After you're done taking in the museum you can hit up the Zelve Valley and check out the caves and rock formations. When you're finished here and have stopped at Avanos to pick up a piece of pottery to bring home, it's time to drive 340 miles to get to Antalya.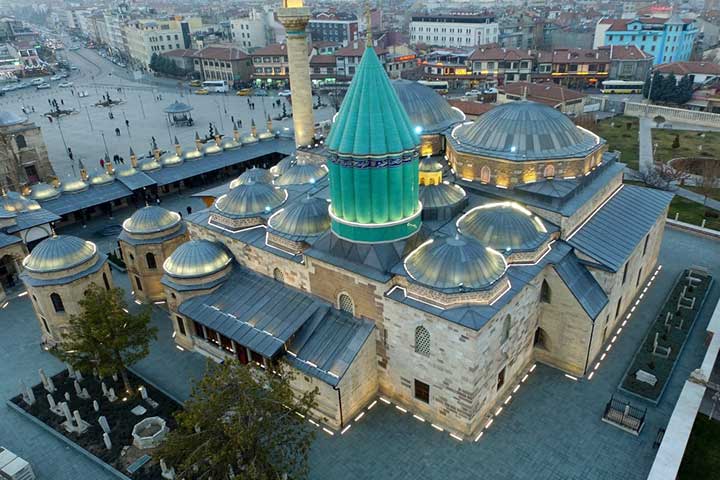 Antalya Through Konya
Once you're done exploring Cappadocia you'll start toward Antalya. You'll get to it via Konya so you may as well stop and check out the Mevlana Museum and Whirling Dervishes before continuing onward.
While Antalya is best known for its beaches and view of the Toros mountains, there is a little more to do here than that. You can also visit the Antalya Museum which houses artifacts that are over 50,000 years old.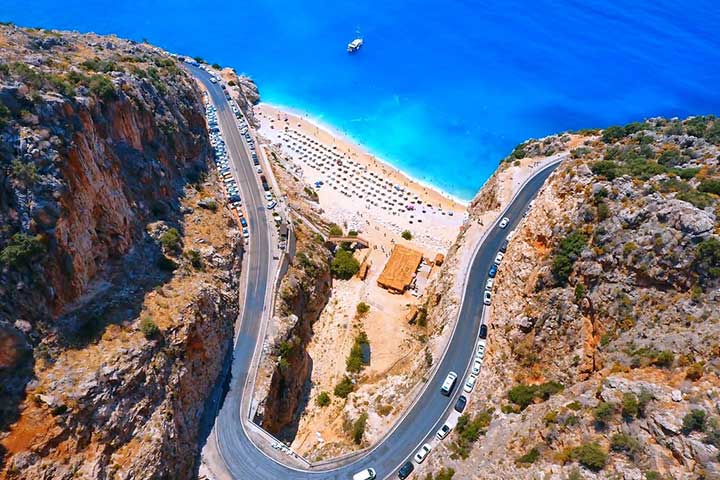 Antalya to Fethiye
From Antalya, you'll head to Fethiye. Fethiye is known for its beautiful beaches. There is actually a beachside resort that you can stay in that has all the amenities you could ever want. Still, you didn't come here to stay cooped up in a hotel room.
If you go to Oludeniz you'll come to the start of Lycian Way. A lot of tour groups spend several weeks making their way towards the ruins and villages but you most likely don't have that kind of time to throw around.
That doesn't mean you still can't enjoy a little beach hiking though and once you're done, you owe it to yourself to visit Blue Lagoon.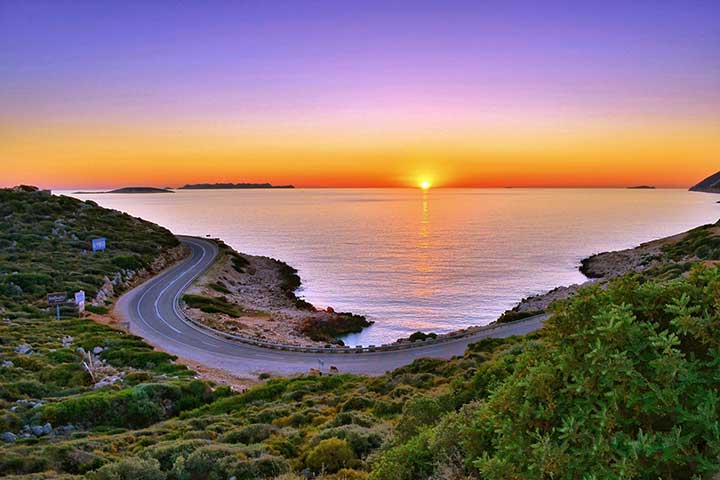 D400 Road
When driving down the D400 road, you'll have a beautiful view of the Mediterranian to keep you company. There are many bends on this road and they are quite steep so if you rent a regular old car, it's not going to be able to hack it.
The road isn't too busy per se, but you will want to keep a good few feet back from other drivers. They tend to change lanes without giving you much notice.
The Most Dangerous Roads to Look Out For!
When driving in Turkey it's not just other cars that you have to worry about. There are many dangerous roads full of sharp turns and no guardrails that you'll need to keep an eye out for. Here are just a few of the most dangerous ones.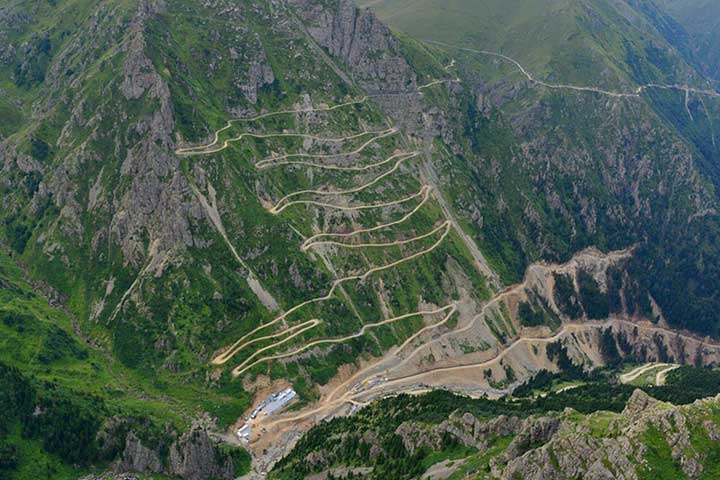 Bayburt D915 Road
Bayburt D915 has been dubbed the most dangerous road in the world for a reason. It's 69 miles of road with 29 sharp turns that may or may not send your car flying. Considering that it has no guardrails, it's asking for trouble.
It's so bad that a lot of it is cut off from drivers in the winter because sharp turns and ice do not mix.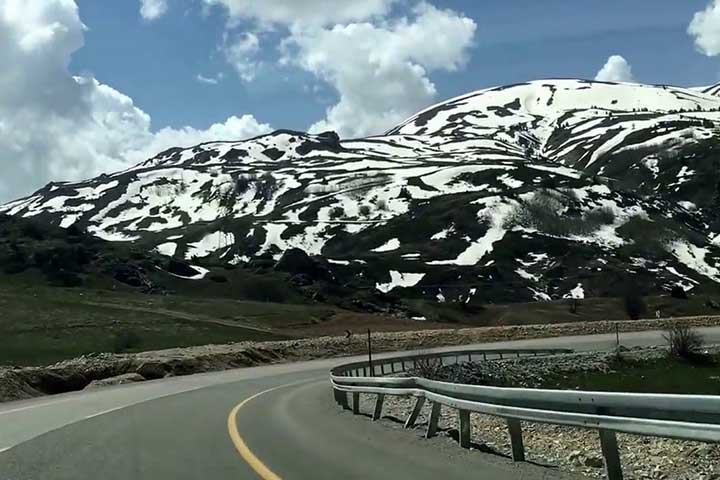 Kop Gecidi
Another one that routinely gets shut down due to snow and ice is the Kop Gecidi road. It's steep which doesn't make for a happy match with snow and ice. Still, there are a lot of beautiful sights, bars, and restaurants you'll run into as you drive.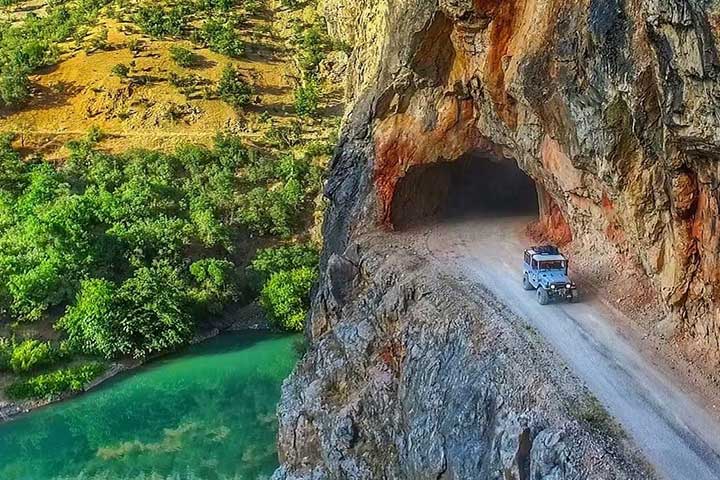 Kemaliye Tas Yolu
Kemaliye Tas Yolu is another road with no guardrails to prevent you from getting hurt. It has hundred-meter drops and narrow tunnels so you'll sort of feel like you're on a roller coaster. As you can imagine, this road is especially perilous after it's rained so avoid it if it's wet.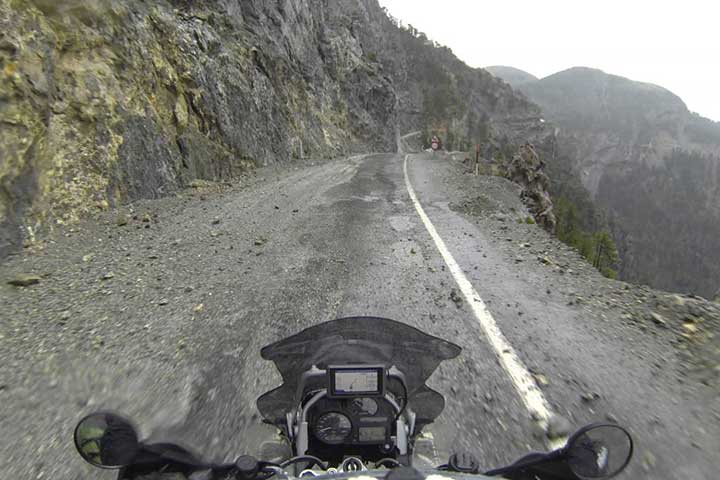 Kus Yuvasi Pass
On one side of this road (Alanya-Konya via Hadim-Taskent), canyon walls, on the other; nothing. No guardrails, just a large drop. Many novice drivers can't handle the zig-zags, steep hills, and sharp turns that this road has to offer so please proceed with caution.
Ultimate Guide to Driving in Turkey
Taking a road trip in Turkey can be rough due to the difference in road safety. Still, it's worth it to be able to take in some of the sights that the country has to offer. Use this guide to driving in Turkey to adapt to the road and make the most out of your vacation.
Would you rather experience Turkey from the safety of a guided tour instead of in your own rental car? Contact us to schedule your dream trip.