Humans beings have been fascinated with death; in particular, the underworld. No matter what religion or belief, people across the world have varying thoughts on what happens to us after we die.
While we don't know for sure what happens in the afterlife, there are places scattered in different nations where you can perhaps get a glimpse of the underworld.
Here are 13 places in the world believed to be portals to hell.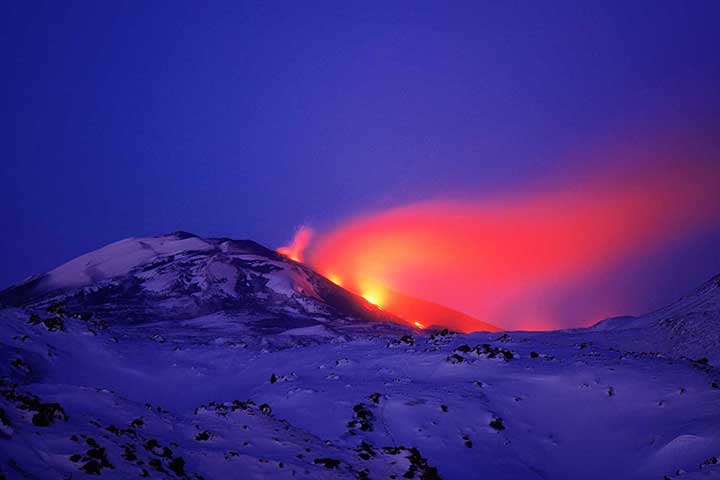 1. Mount Hekla, Iceland
Ever since 874 AD, this volcano's erupted more than 20 times, which caused locals to label it as an entrance to hell. This active volcano would have birds flying around, which people believed to be the souls of the damned.
While this volcano's calmed down in recent years, it still has a reputation for being a meeting point for witches and the devil.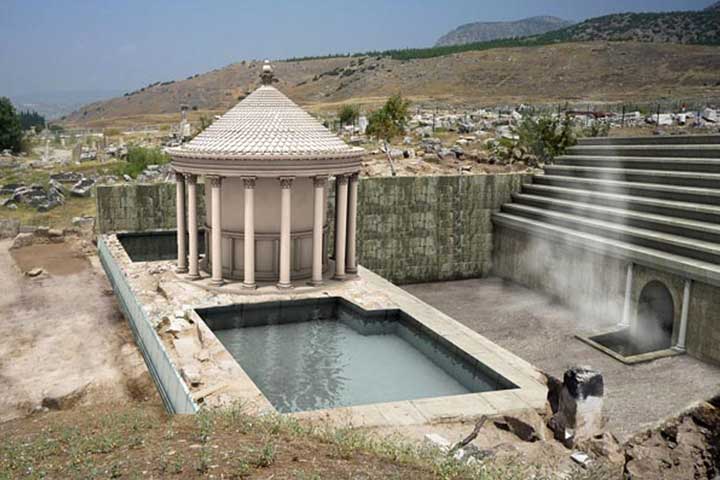 2. The Ploutonion, Turkey
If you've always wanted to visit Turkey, then you can check this destination off your list while observing a portal to hell. The Ploutonion or Pluto's Gate is an ancient Greco-Roman temple, and underneath it is a cave.
This cave emanates toxic vapors, which ancient priests used to inhale for religious purposes. The people of Hierapolis believed this temple was a site to enter the underworld.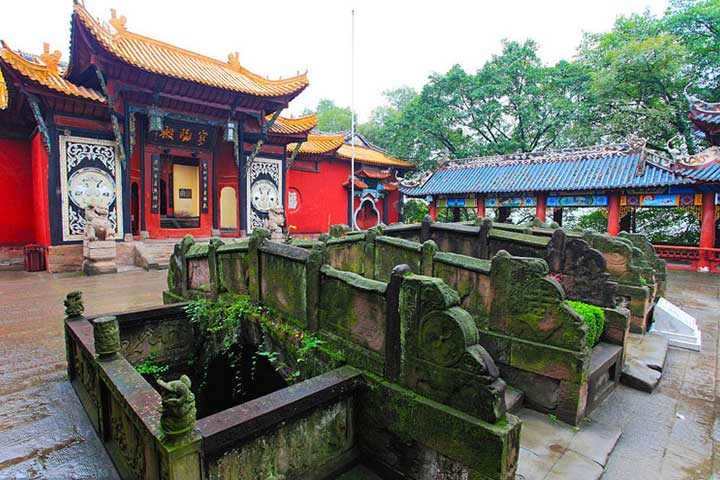 3. Fengdu City of Ghosts, China
This place is located in Chongqing and is where the Chinese think the devil lives. Because he resides here, then evil souls come here to die.
In the streets of this city, you'll find many carved statues of demons and ghosts. But the most breathtaking scenery you'll see is the Ghost King, which is over 450 feet tall and is carved into a rock face.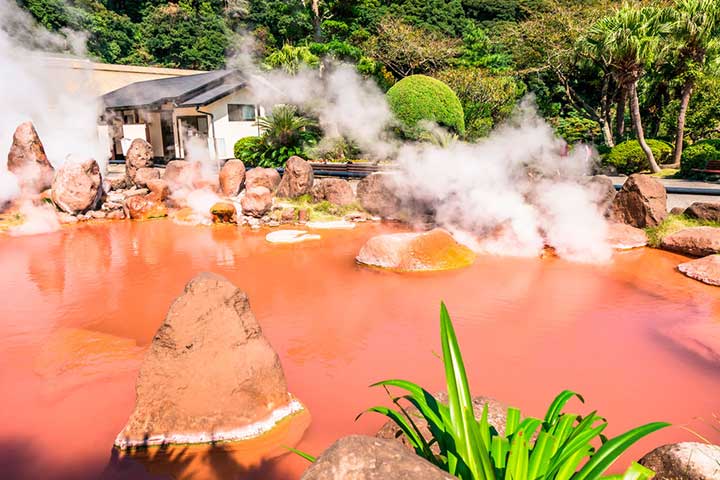 4. Chinoike Jigoku, Japan
"Chinoike Jigoku" translates to "Bloody Hell Pond." It's so named because this hot spring is tinged red from the iron oxide in the water.
The bloody hue is enough to put you off, but what's even worse is what this hot spring was previously used for. Prisoners used to be tortured and boiled to death. That, plus the carved statues of demons, may be enough to put you off of visiting Chinoike Jigoku.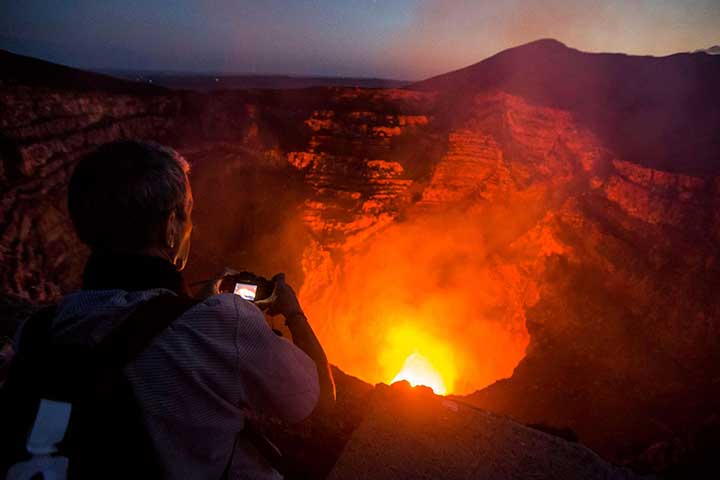 5. Masaya Volcano, Nicaragua
The Masaya Volcano has the nickname of "Gate to Hell." But the Aboriginal people weren't the ones who gave it this name. Their belief was more positive, as they viewed the volcano as a god.
When the Spaniards came in the 16th century, they associated the Masaya Volcano with the devil since they had no clue what volcanos were. They put up a cross and performed religious ceremonies at the site to cleanse the area of the devil.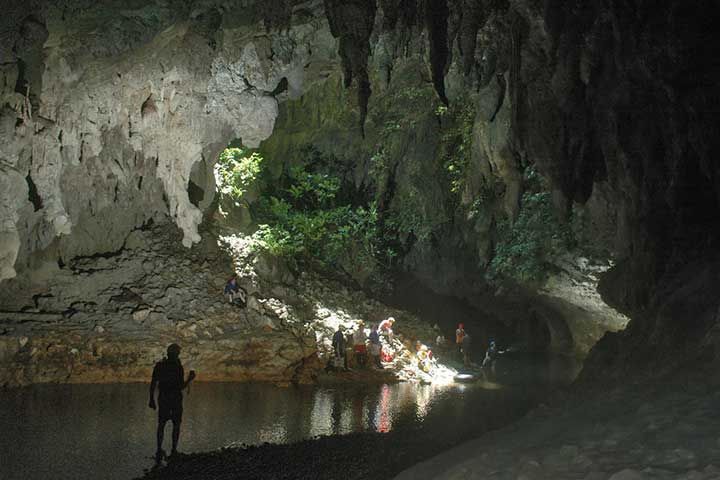 6. Candelaria Caves, Guatemala
In Mayan culture, they believed caves were entrances to hell. So naturally, if you visit Guatemala, you have to explore the Candelaria Caves.
Here, you'll see 18 miles of stalactites, stalagmites, underground rivers, and more. This is one of the less scary entrances to hell and you'll even feel a sense of peace as you explore these beautiful caves.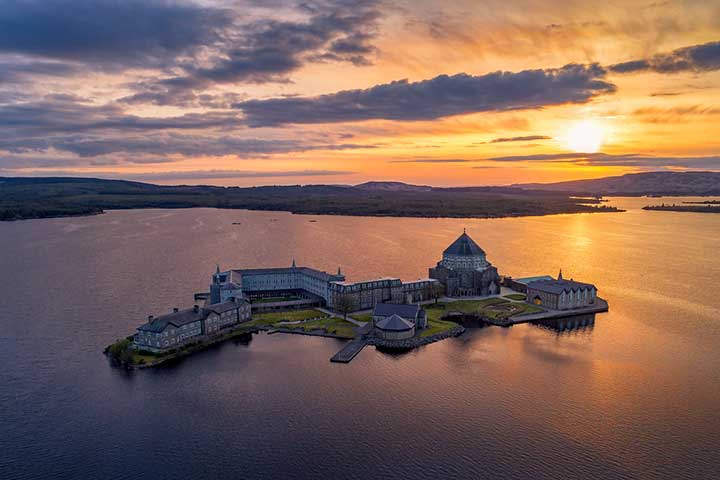 7. St. Patrick's Purgatory, Ireland
This gateway to hell is on an island on the lake Lough Derg. This portal has Christian roots, as St. Patrick was shown a hellish cave by Jesus. It was in these visions that he saw people in eternal damnation.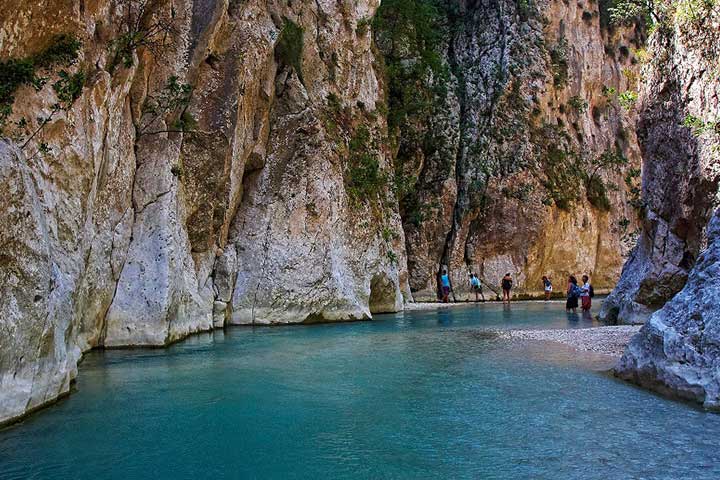 8. Acheron River, Greece
This river is named after a river in Greek mythology. It's located in the underworld of Hades and is associated with woes and pain.
The real-life Acheron River leads to gorges and underground areas, which caused people in ancient times to believe that this river leads to the actual underworld.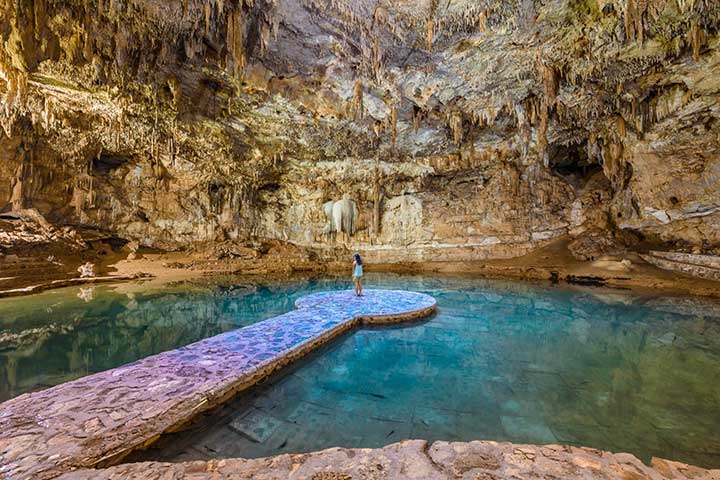 9. The Mayan Cenotes, Mexico
This is probably one of the most beautiful entrances to hell you'll come across. As we've said before, the Mayans viewed caves as entrances to hell, so you'll find plenty of those here.
However, it's so picturesque at the Mayan Cenotes that you would never associate it with portals to hell. If you want something on the tamer side, this is a destination to consider.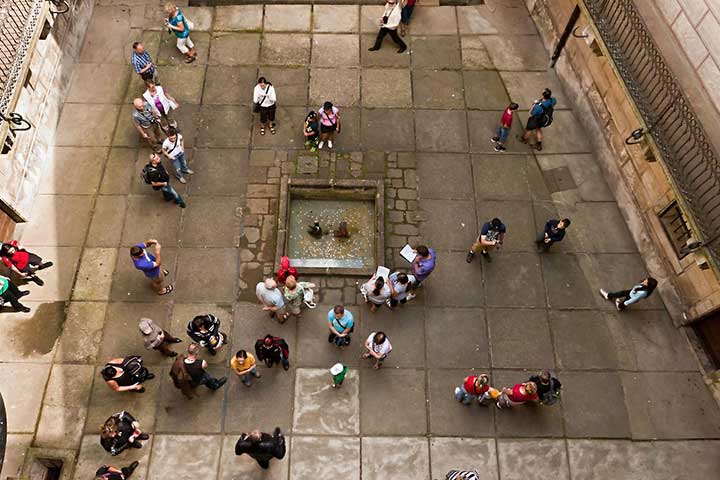 10. Houska Castle, Czech Republic
This is a castle located just north of Prague. This creepy building was believed to be built over an entrance of hell to keep strange half-animal and half-human creatures contained.
This castle has a long history of darkness, with black magic and Nazi occult studies associated with it.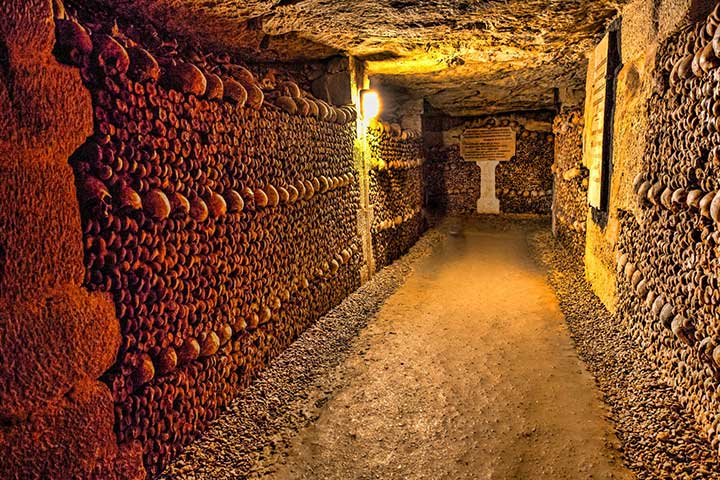 11. The Catacombs, France
These spooky catacombs are located underneath Paris and stretch over 200 miles. The walls are lined with neatly-stacked human skulls.
Many people have gotten lost while down there. In fact, one man perished and his body wasn't found until a decade later.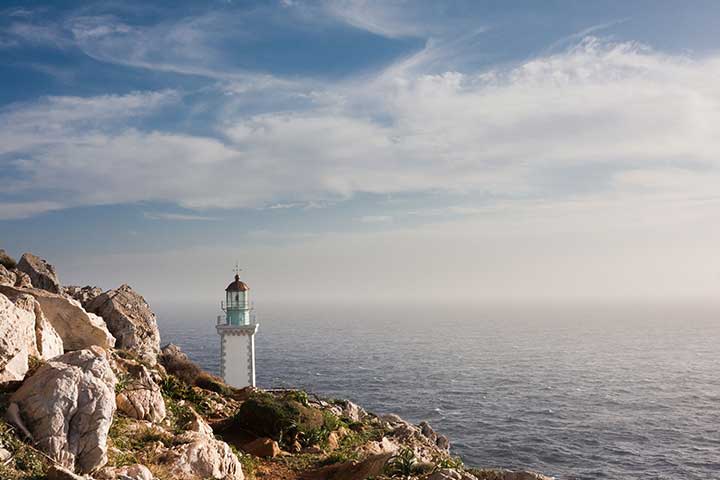 12. Cape Matapan, Greece
This location is unique since there are multiple points that are believed to be portals to hell. The caves here can only be entered by boat, not unlike with Hades.
Even today, when people enter the caves, they can't go very far inside. This leaves Cape Matapan to still be full of mystery, which adds to the atmosphere of the caves being portals to hell.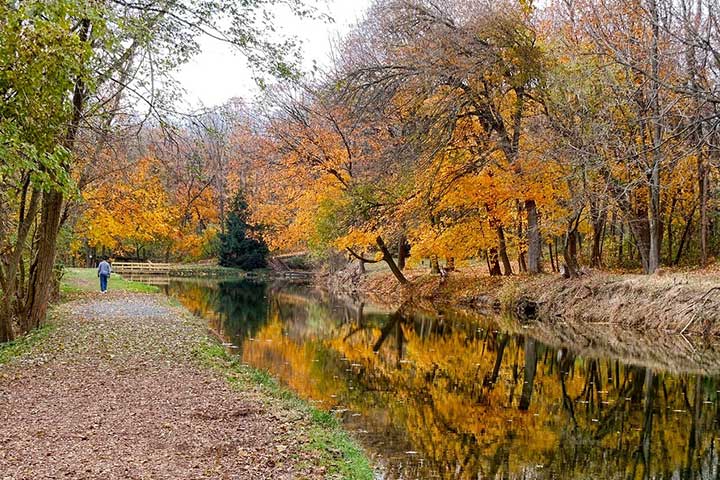 13. Seven Gates of Hell, Pennsylvania, USA
We just had to end this list with a location right here in the United States. It's believed that if you pass through all seven gates (which are only visible at night), it'll take you straight to hell. Apparently, five's the max anyone's gone through, and they've never lived to tell their tales.
Take a Trip to the Underworld
If you're feeling brave and still want to take a trip to the underworld, you have your pick of where you want to see some portals to hell. From the Seven Gates of Hell in Pennsylvania, U.S., to the bloody hell pond in Japan, there are places guaranteed to send chills down your spine.
If you'd like to take a trip to the underworld, then get in touch with us now!