There is simply nowhere else quite like the Turkish golf resort of Belek near Antalya. For those who have not already had the pleasure of visiting yet, it is located on the Mediterranean coastline of southern Turkey, in an area of outstanding natural beauty 35 minutes away from the city of Antalya. Tourism thrives all along with the coast through mostly beachfront 5-star hotels and the ancient historical sites nearby, many of which are on the UNESCO World Heritage List.
The area is characterized by towering Pine and Eucalyptus trees, with the courses mainly Parkland style. There are 14 golf courses and each has its uniqueness allowing for a variety of golfing experiences. One standout example is Lykia Links, with its treeless landscape looking out over the sea with undulating fairways and dunes full of long & wavy love grass, and railway-sleeper edged bunkers.
Two impressive rivers with their source in the Taurus Mountains fall either side of the resort and they supply the vast amounts of water required to keep the courses in such prime condition throughout the golfing seasons. Belek's wonderful courses are complemented by a seafront of luxurious 5-star hotels which are all nearby making daily travel to play so quick and easy. With year-round good weather, you can take a specific holiday in the winter, spring or autumn, or combine both a summer visit with a few rounds. Groups, couples & individuals all enjoy the extensive all-inclusive facilities within the hotels. A multitude of bars & a la carte restaurant in addition to the open buffet restaurants, provide a variety of evening entertainment. For the traveling golfer, so many boxes can be ticked off with a holiday in this beautiful town.
Exceptional value
5-star luxury – all-inclusive
315 days of sunshine a year
Direct flights or quick connections to Antalya airports during the golfing seasons
Often manicured course conditions
Friendly attentive services from resort staff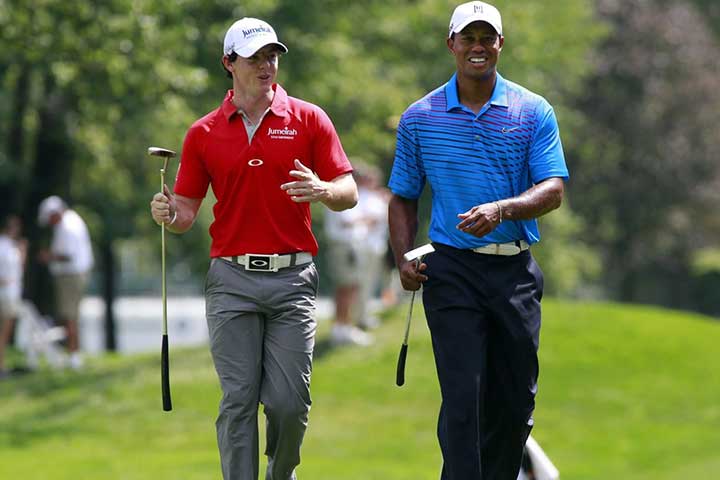 Notable Events
Sir Nick Faldo, Colin Montgomerie, Perry Dye, Peter Thompson, David Jones, European Golf Design are some of the distinguished architects behind the courses in Belek. The PGA National Sultan, Montgomerie Maxx Royal, Gloria Old Course, Cornelia – Nick Faldo and Carya Regnum courses are now world-famous. Between them, they have held internationally recognized events such as the Turkish Airlines World Final, 6 years of the European Tour final series and the World Amateur Team Championships. Tiger Woods played the PGA National Sultan in 2012 and the following 2 years then saw Belek reach the peak of its popularity.
Golf Holidays by The Leaders in Business
Our expert specialist services for Belek have resulted in a database of fully satisfied clients who return every year and recommend us to their friends and family. This is something we are very proud of and continue to maintain as both the resort of the area and our partner grow in stature. The partnership between the head office in Antalya and the offices in the UK, Portugal, Morocco, and France has added great strength to the foundation and great value to the motto "Knowledge and experience is the key to this success."
In 2018, celebrating its 22nd year in the industry and the continuation of their status as the best agency for golf holidays in Belek. where the growth has allowed the provider to expand its scope to offer destinations such as Portugal, Spain, Morocco, Bulgaria, and Cyprus. Many of those guests now travel multiple times a year to a variety of destinations.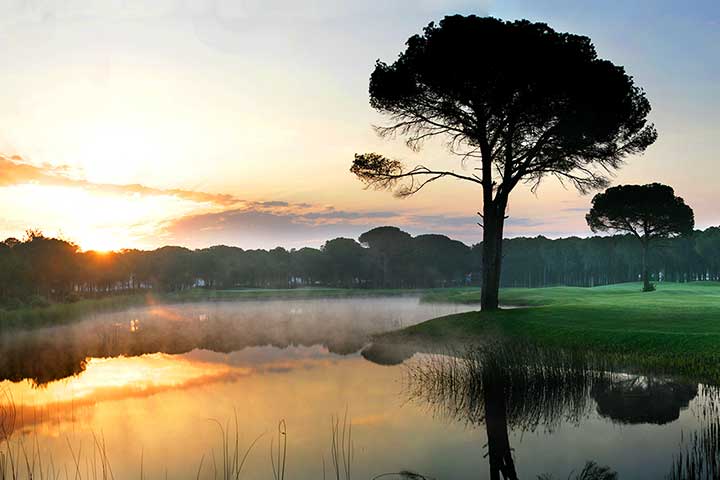 Golfing Under Mediterranean Spell in Belek will be UNFORGETTABLE
It's for sure, the town will keep rising for the golf lovers forever. And by the way, it is a perfect time to book for your wonderful experience in this mind-blowing south coast region. Let's leave the door ajar that can take you to the place that is painted to turquoise blue and green.
Land of Fairytales
For travelers, it is a perfect place that if they can find the history and beauty of nature come together and hugs each other. In Belek, by the Mediterranean Sea, you can have a long, romantic walk as a couple, smell that salty, fresh air and maybe you can see your baby's first steps on the golden sands of this wonderful seaside. On the other hand, touches of thousands of years will inspire you around. Doesn't it sound great?

The Showcase of the Roman Empire's Masterpieces
In thousands of years, from the early centuries to the Ottoman Empire, the history on this part of the earth was molded by lots of civilizations. One of them was the creator of the world's most well-known historical remains in the town, the Roman Empire. Aspendos Antique Theatre, with its acoustic structure, it is fascinating. And also another place that will make you excited to see, will be the ancient site of Perge. It is an antique city that will feel you like in a dream place. This place is on the UNESCO World Heritage List. In the town, you will see more than you expect.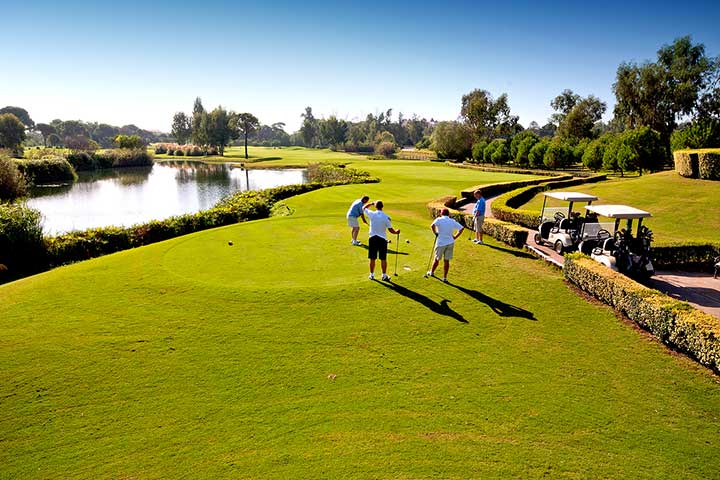 Golf Courses in Belek
There are 13 golf hotels in Belek and their golf regions are lined up one and other after. In five-star luxury, you and your family can enjoy and have fun for your vacation, on the other hand, Belek will be offering you lots of different golfing experiences in different, high qualified regions. The 90% of the year it's sunny; that's why the golfers prefer mostly this south coast in Turkey every single year for their golf holidays. In Cornelia Diamond Golf Resort & Spa, you can play on the region that was designed by Nick Faldo; in Regnum Carya Golf Resort & Spa it will be Thomson Perret & LOBB Golf Course Architects designs welcoming you.
Dream Place for Golfers
Imagine that during your vacation, you can visit 14 different regions. That's possible in this Mediterranean countryside. Lots of luxury, 5 stars complexes are waiting for you with highly qualified regions within. Would you like to book your golf break, having VIP transportation and punctual shuttles to the best golf courses and stay in deluxe standards? Than book easily and wait for unforgettable moments. We will be organizing and getting ready for you.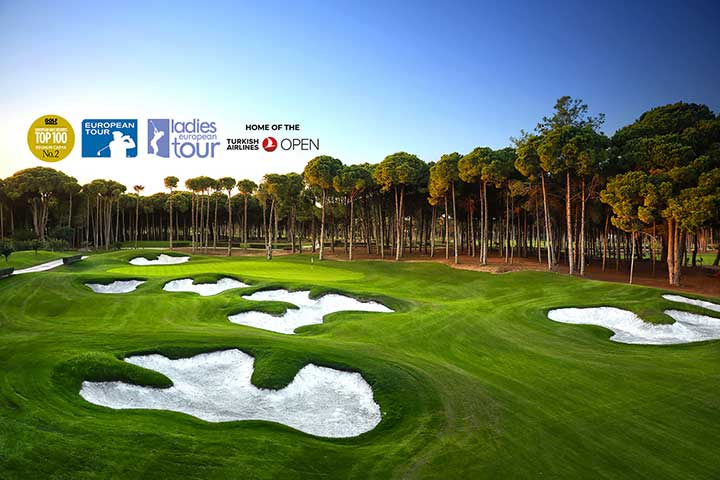 Dreams Come True with Travel Atelier
With 22 years of experience, our partners plan holidays of golf lovers and professional players. From the beginning to the end, you can leave all the details of your break to our expert vendors that will offer you the best moments and high quality. Contact our team now and get ready for the Mediterranean's turquoise dreams.