Istanbul is one of Turkey's most visited destinations, attracting over 13 million tourists a year. Yet, you'll be missing out if you confine your travels to Turkey around the well-known destination tourist stops.
Turkey is awash with quaint places that showcase Turkish culture at it's best. If you want to experience the country at it's best; put these little-known Turkish villages and towns on the to-do list for your travels.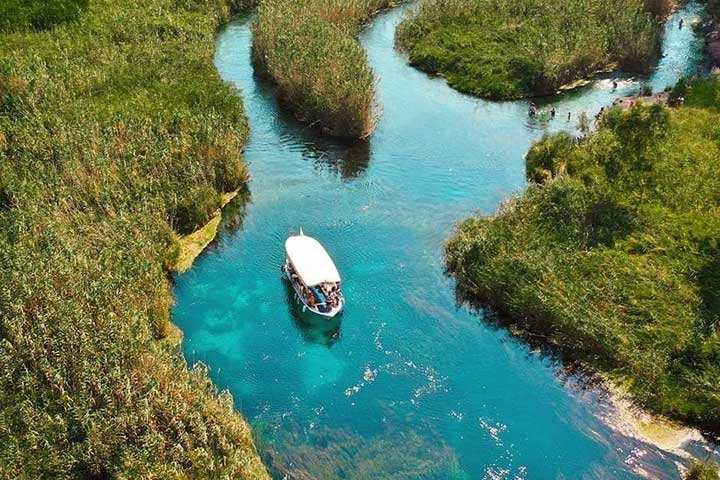 1. Akyaka, Mugla
Take it slow in the beautiful Bohemian destination of Akyaka. Here you can lounge alongside the Azmak river enjoying a late breakfast with ducks and geese to keep you amused. You can get to know the locals during a friendly game of backgammon or try a taste of local cuisine at the neighborhood markets.
Beautifully preserved Ottoman-style houses abound and the gorgeous Blue Flag beach offers shallow calm waters. The nearby forest begs exploration. Other activities include boat trips to Cleopatra Island, walking along the riverside or eating fresh seafood at one of the local cafes.
2. Adrasan, Antalya
Another gorgeous Blue Flag beach destination, Adrasan has maintained its quiet atmosphere despite its obvious attractions.
The beach stretches for over a mile along the front of the town offering wonderful opportunities for watersports. Scuba diving, snorkeling, jet-skiing, banana boat rides, parasailing, and boat trips to the sheltered coves of Sazak, Ceneviz, and Suluada are the most popular options.
Nearby you find the ruined Roman city of Olympos, the Adrasan Gelidonia Lighthouse, and the mysterious Yanartas flames.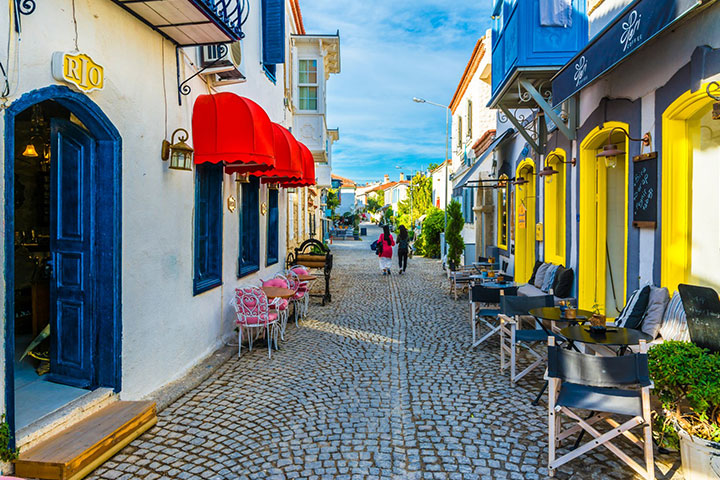 3. Alacati, Izmir
If you crave a true taste of traditional Turkish Mediterranean seaside living, Alacati will not disappoint. The narrow-paved streets, stone houses, quaint restaurants, and lovely beaches all add up to create a wonderful destination for laid-back small-town living.
Food is an integral part of life celebrated with two excellent annual food festivals celebrating the fine fare and wines of the region. Stroll among the excellent boutiques and antique stores, windsurf on the clear, calm blue waters or take a walk up to see the ancient stone windmills that stand watch over the town.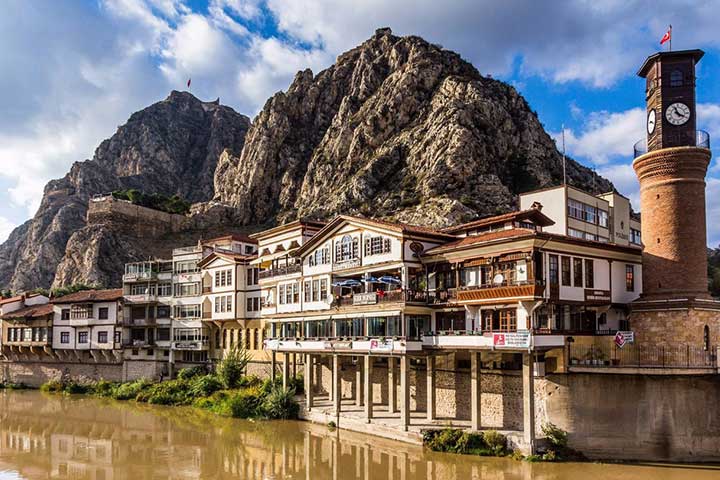 4. Amasya
It may be the capital of this region but Amasya lacks the big city buzz of comparative European cities.
This tiny seaside city overlooks the Black Sea coast from its lofty perch on the coastal mountains alongside the Yesilirmak River. With 7,500 years of history to its name, Amasya features wonderfully intact castles and Ottoman mansions, as well as the tombs of the Pontic kings, cut into the mountainsides.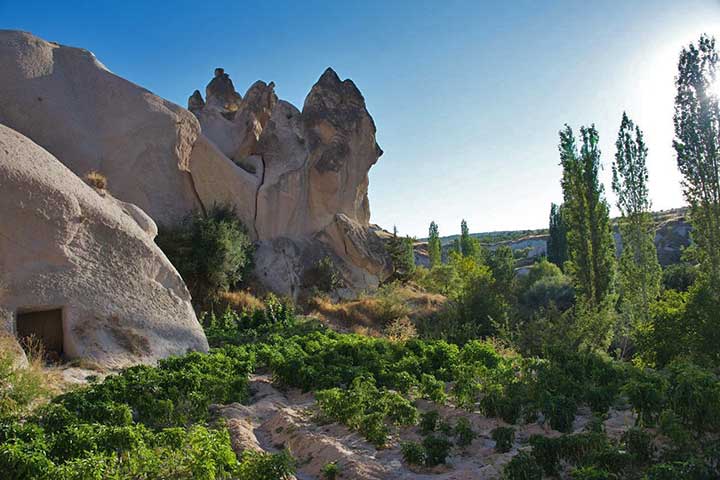 5. Ayvali, Nevsehir
Ayvali nestles in the breathtakingly scenic Anatolian highlands of Turkey. Apart from the gorgeous scenery, the main attractions in Ayvali are the food, wine, coffee, and charming locals. To make the most of your time here, book one of our escorted tours to take in all the highlights.
A big attraction in this area is the chance to soar over the sights in a colorful hot air balloon. You can also head off on a camel or horse to explore and also visit the ancient Cappadocia cave dwellings.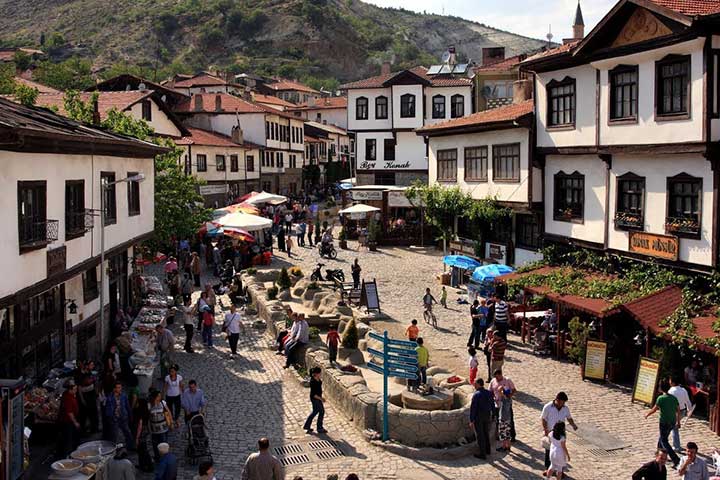 6. Beypazari, Ankara
In ancient times, Beypazari was a very important trading post and military center. Today it's settled down into a quiet agricultural hub, with the distinction of being the nation's biggest producer of carrots.
You'll also find exceptionally pure mineral water and fine silver goods in Beypazari as well as a treasure trove of architectural heritage. Here you can celebrate the past at fascinating local museums or immerse yourself in nature at nearby Butterfly Valley.
7. Cirali, Antalya
Cirali sits on the opposite end of Olympos to Adrasan and is another noteworthy seaside destination along the Turkish South Coast.
Nestled among the mountains and pomegranate groves, Cirali offers abundant tranquillity and natural beauty, highlighted by gorgeous pink blooms at every turn.
Lap up the splendor of a gorgeous wide beach or venture further afield to witness the flaming Yanartas. The fascinating ruins of Olympos and Phaselis with its ancient harbor walls are great for a day trip.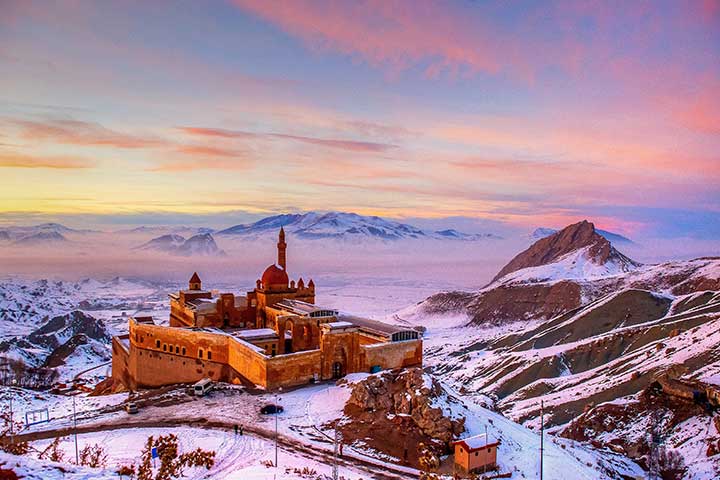 8. Dogubeyazit, Agri
Dogubeyazit has lingered in the shadow of Mt Ararat for almost 6,000 years and has plenty of historical sites to prove it. Ishak Pasha Palace beckons with its ornate arches and domes and elevated views over the sparse landscapes beyond.
The peculiar shape of Durupinar site hints that it may once have been the resting place of Noah's Ark and Mount Ararat is a temptation for mountain climbers and hikers alike.
Other attractions include the change to taste local cuisine like delicious tenderized meatballs and enjoy the solitude of this often-overlooked destination.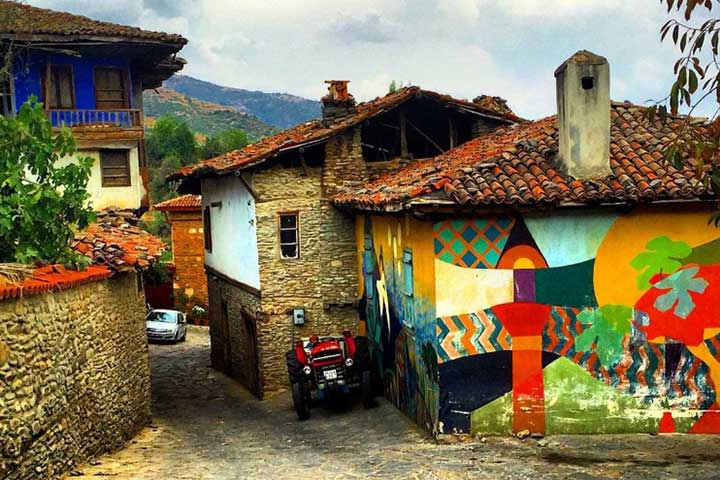 9. Birgi, Odemis, Izmir
Another beautiful little town inhabited from Phrygians to Ottoman Era where among the must-do sites are still amaze its visitors with Ulucami Mosque and Cakiraga Konak, which is an 18th-century mansion. If you are driving from Izmir to Bodrum, don't miss this beauty and try to visit at a weekend to enjoy its farmers' market as well.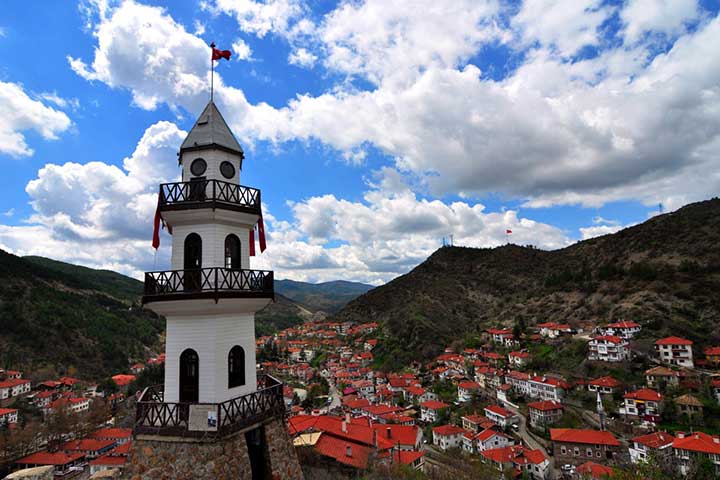 10. Goynuk Town, Bolu
Located four hours from the bustle of Istanbul, Goynuk is an architectural gem in the foothills of the Bolu Mountains. The narrow streets overflow with buildings that reveal an immaculately preserved Ottoman heritage.
Organic food and a peaceful ambiance are the calling cards of this small city which abounds with unique traditions such as marmalade making and wood carving. Hike the hills or head for the lovely expanses of Cubuk and Sunnet Lakes. There's no rush in Goynuk.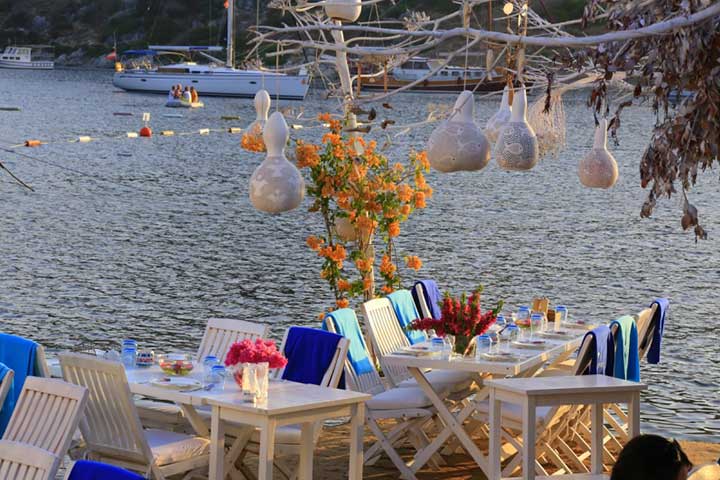 11. Gumusluk, Mugla
Located close to the glittering seaside jewel of Bodrum, Gumusluk is another seaside hideaway that's little-known to tourists. Enjoy your meals in an enchanted garden serving up local delicacies, meze, and refreshing cocktails or spend some time lapping up the rays on an oceanside lounger.
The local markets are a treat of handmade traditional Turkish goods and yummy street food. When you've had your fill of sunbathing and sampling the local treats, head off on one of the daily boat trips to explore nearby islands.
12. Halfeti, Sanliurfa
Another one of Turkey's 'Cittaslow' destinations, Halfeti offers a quaint respite from the crowds. It's a fascinating place lying half-submerged thanks to the advent of the Birecik Dam in the 90s and the only place on Earth where black roses grow.
You can see the remains of the old Halfeti through crystal clear waters when you join a boat tour of your surroundings waters. Another don't-miss attraction is the ancient hilltop Rumkale fortress.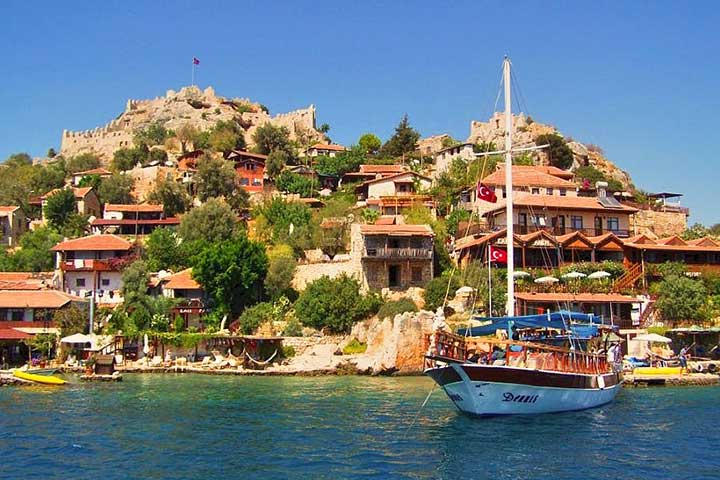 13. Kalekoy, Antalya
You can't get to Kalekoy unless you take a boat, which makes it the perfect hideaway for those seeking a unique retreat. It's home to a huge collection of Lycian archaeological treasures and a Byzantine Castle boasting a rock-sculpted theatre and incredible lagoon views.
Boat trips to nearby Kekova, reveal more historic ruins and snorkelers delight in their marine discoveries below the waters.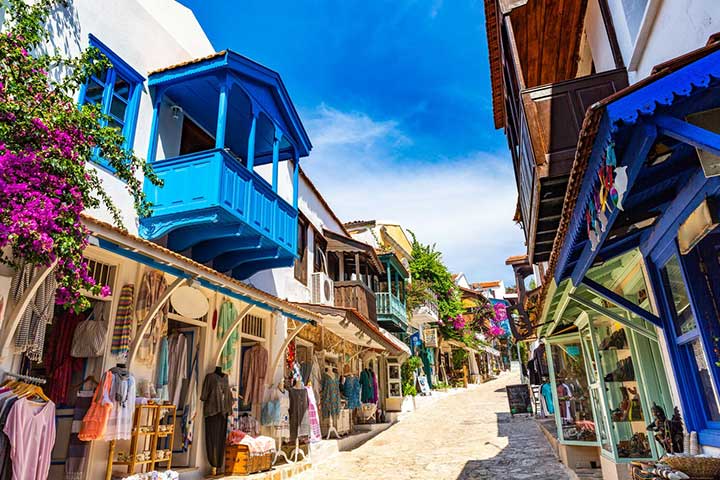 14. Kas, Antalya
Despite its little-known status, Kas is a hotspot of dive centers, cool bars, and fabulous Turkish restaurants. The ancient theatre hosts live music shows from time to time. When night falls, head up the mountain to admire the glittering views below.
You can island-hop to the Greek island of Meis, just 20 minutes away, or neighboring Limanagzi with its breathtaking beaches. Bus trips leave every hour to the nearby Ruins of Patara Beach and Xanthos.
15. Ucmakdere, Tekirdag
Kumbag boasts a lovely beach and a laid-back pastoral vibe. While the road down is a little tricky, once you get there, heaven is all yours! There's little to do in the area which keeps the tourist hordes away but it's just 33km from Tekirdag and it has Kumbag, which is another nice beach on the way. Highly recommended for camping and if interested, paragliding is another fun activity to get down there!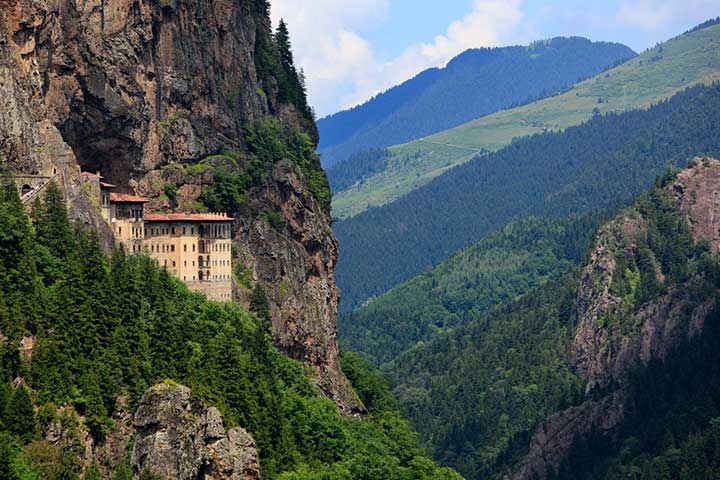 16. Macka, Trabzon
Macka lies secluded within picturesque streams, rivers, and mountains. It's close to remote Sumela Monastery which clings to a cliff 3,937 ft above sea level.
The monastery hails back to the glory days of Rome and has been lovingly restored by every civilization that came after them. Besides the incredible nature of this fortress, the views over Macka's pristine landscapes make the effort well worthwhile.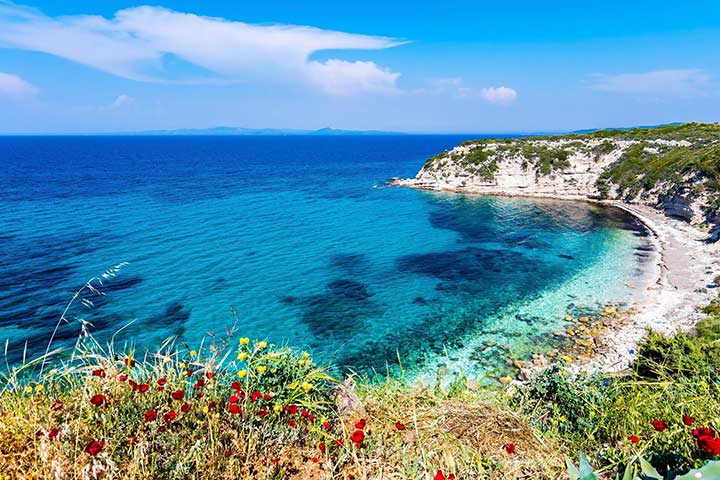 17. Mordogan, Izmir
Mordogan holds pride of place on the eastern shoreline of Karaburn Peninsula, on the beautiful Gulf of Izmir. The Mordogan-Ayibaligi Beach boasts turquoise waters and a sheltered location among looming cliffs. It's a paradise of boating, sunbathing, and seaside cocktail sipping.
Nearby attractions include the ruins of Erythrai but overall this destination is the best place to visit in Turkey if you want to put your feet up and slack off in an uncomplicated summer style.
18. Kabak, Fethiye, Mugla
This is the launching point for boat trips to the lush Butterfly Valley with its quaint overnight huts and cabins. It's well worth the trip to experience the waterfalls, forests, white beaches and unspoiled nature of this tiny valley in the south of Turkey.
Kabak offers opportunities for kayaking, snorkeling or taking a pedalo out on the waters. The main beach is the perfect place for people- and paragliding-watching while sipping on homemade lemonade.
Nearby, the Fethiye fish market makes for a sociable outing or you can head off near Oludeniz as well to see the mysterious Kayakoy ghost village.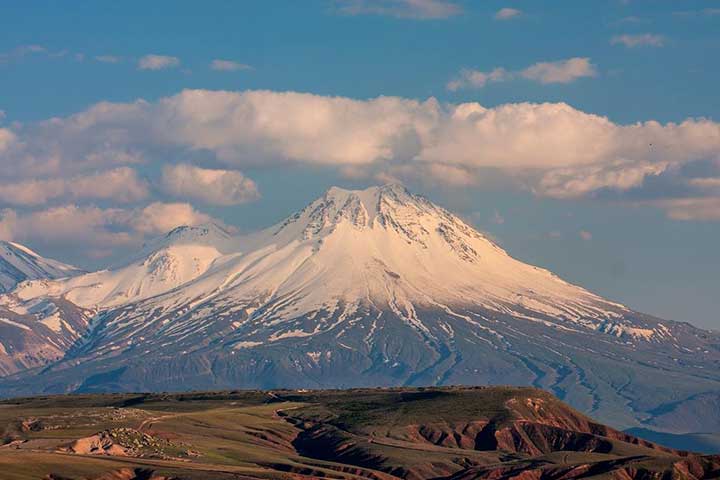 19. Sancavus, Agri
Sancavus' claim to fame is its close location to sites of biblical significance. These include Mt. Ararat, the plains of Igdir and the geological dent near Uzengili village, believed to be where Noah's ark once came to rest.
In essence, Sancavus is a simple village where it's possible to catch a glimpse of down-to-earth local living on your way past.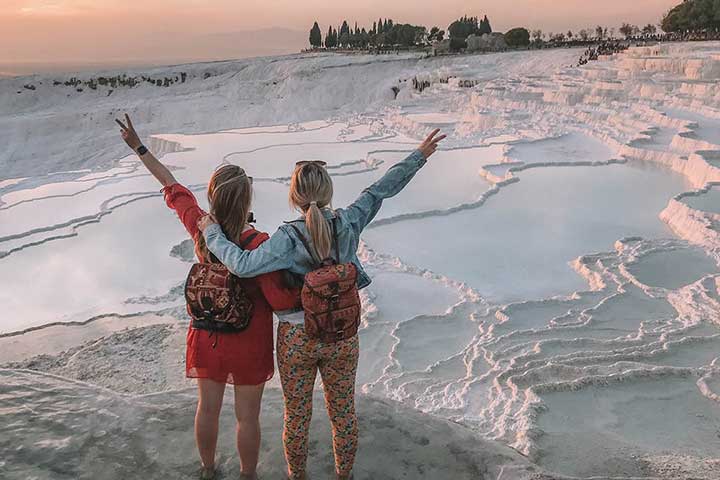 20. Pamukkale, Denizli
Pamukkale is one of the best-known places in Turkey, famed for its terraced turquoise pools and thermal waters. You must take a dip in these healing mineral waters when you are in the area.
Nearby, the ancient Roman town of Hierapolis, with its necropolis, theater, and the sarcophagus is an interesting place to find out how they did things back in 190 BC.
Back in the village, you'll find many a tourist trap, but also a few spots where you can bite into traditional Turkish ice cream and filled borek flatbread. The Natural Park is a great place to hand out and watch the crowds heading up to the hot pools, while you try to maneuver a pedalo around the small duck-filled onsite lake.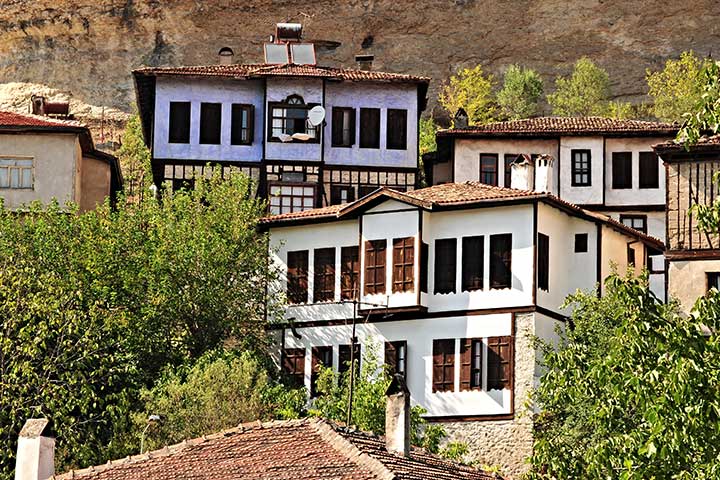 21. Safranbolu, Karabuk
Safranbolu was once a hub of trade along Turkey's Black Sea border, but it stopped growing when nearby Davotobasi came into fashion. Today, it's still semi-trapped in the past, showcasing the traditional architecture of its heydays and many historical artifacts.
The town center, called the Carsi, is awash with private museums, Turkish baths, mosques, tombs, and an ancient clock tower. Thanks to these unique treasures, the town has earned its place on the UNESCO World Heritage sites list, making it one to tick of your Turkey travel list.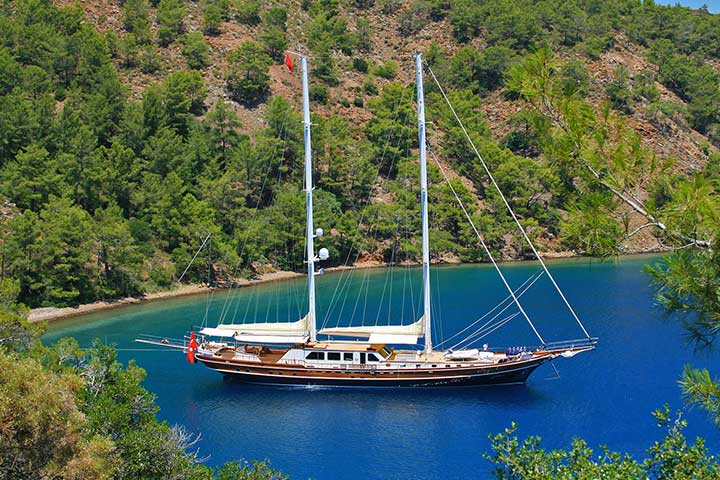 22. Selimiye, Marmaris
Selimiye brings a taste of the real Turkey to your travels. It's close to the tourist hub of Marmaris but couldn't be more different. A tiny horseshoe harbor and ruined watchtower are its main focal points, but it's the pine-scented air, Mediterranean feel and family vibe that will win you over here.
Luxury yachts have started to make their way here, accompanied by plush boutiques and eateries along the waterfront but for now, it remains a peaceful place to relax far from the madding tourist crowds.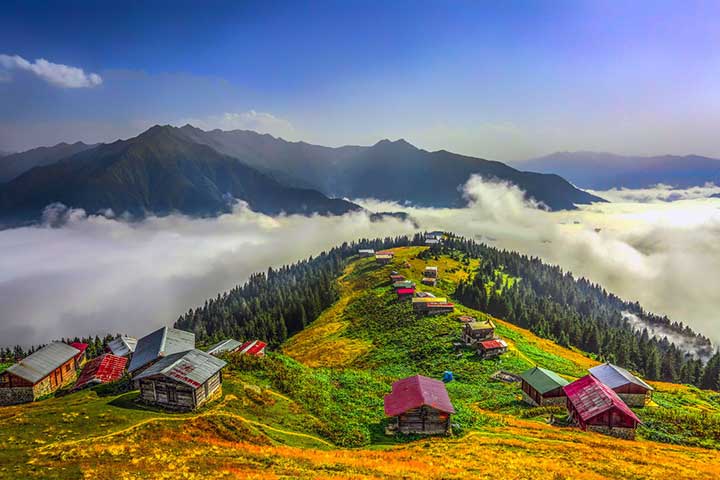 23. Pokut Plateau, Rize
Good morning! We have a long ride up to one of the most beautiful plateaus of the Black Sea; Pokut Yaylasi. This little bumpy ramp will make you stop several times on the way, to take photos from beautiful angles and finally will get you up to the peak of 2170 meters. Once reached, you won't want to leave; not only the view but the wonderful breakfast served by a local family at one of these houses.
24. Eski (Old) Datca, Muga
Unlike the surroundings invaded by big tourism, The old Datca rather remained as a safe zone where it awaits its individuals to discover its beautiful narrow streets filled with bougainvilleas at old stone houses. Enjoy the crystal clear water, meatballs with piyaz and delicious seafood.
For those who like hiking, it is also on the route of the Carian Way and if you would like to keep it simpler; then just head out to Kargi cove for a good stretch.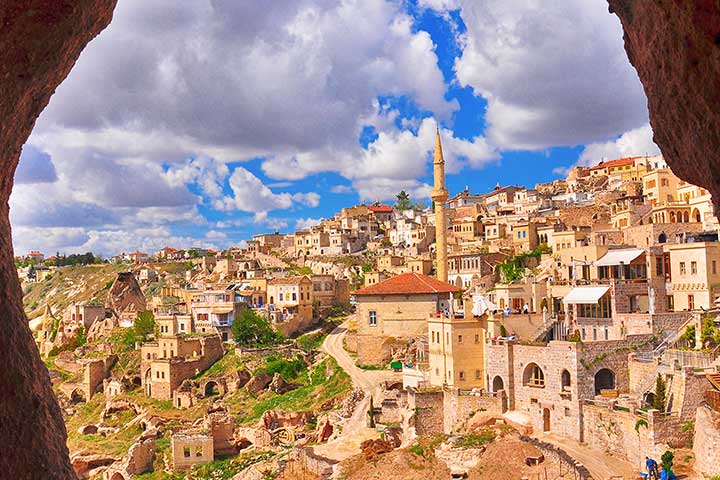 25. Uchisar, Nevsehir
Like nearby Goreme, Uchisar writhes with shops, homes and cafe's carved out of the local caves. Uchisar castle is the highest place in Cappadocia and an excellent vantage point from which to gaze out over this amazing landscape.
The Castle itself is a warren of rooms and hollows carved out of the mountain. Interestingly, pigeons rule the roost on the north side and are the mainstay of Uchisar's lucrative fertilizer industry.
Travel Turkey and These Turkish Villages with Atelier
Wherever your wanderlust compels you to roam among the many magnificent places to visit in Turkey, we can assist.
Get in touch to arrange guided tours to see these and more Turkish villages, special interest destinations, and all the best tourist sites.
We know our way around Turkey!