Have you always longed to go to a hidden gem which resonates with luxury? Or a travel location which is largely unknown but if you go will always be remembered?
We are going to tell you about a place luscious and fragrant to visit. It is in a locale which takes the phrase unique and romantic destination to a whole new level.
The Turkey Lavender Village offers all the above and more. Never heard of the Turkey Lavender Village?
That's because it is one of Turkey's best-kept secrets for those who seek the ultimate destination in romance, weddings or luxury vacations.
We are going to let you know all about Turkey's Lavender Village. More important, we are going to tell you why Turkey's lavender village needs to be your next vacation get-away.
Kuyucak Village
To visit Kuyucak's lavender village is a wondrous experience. To have your vacation destination take place among the fragrances of lavender and roses will seem like a dream.
Our romantic and one-of-a-kind destination getaways in Lavender Village are magnificent.
The Lavender Village in Kuyucak attracts over 80,000 visitors each year during the lavender season.
Kuyucak village's location is in Turkey's Isparta province. The Isparta province is already famous for its rose cultivation which visitors flock to see every year.
But there is also a quaint and sweet village called Kuyucak where the roses and lavender meet.
Kuyucak has cultivators who live within and produce the special and aromatic lavender of Turkey.
Cultivation of lavender, as well as other naturally growing flowers and herbs, has been a mainstay product for years in this region.
Kuyucak Village's cobblestone streets contain various hues of the colors violet and purple. The color combines with lavender's aromatic essence.
The result of the beauty, color, and aromatic fragrances make it a dreamy and magical tourist destination.
Vista of Purple and Violet Lavender
If you thought France was the only place you had to go for flower and herbs aromas we want to tell you about the lavender village in Turkey.
It is a location with the same fragrances and beauty. This location is not known to many people. But the people who know about it come again and again.
This is because the lavender village in Turkey looks like a picture postcard. It is almost too perfect in its beauty to be real. But it is real and they want you to visit so you can witness this perfect beauty.
The Lavender Village in Turkey is in Kuyucak in Turkey's Isparta province. Kuyucak is considered a hamlet with about 250 families in the village.
Its location in the Turkish Lakes Region adds even more beauty to the surrounding vista of purple and violet lavender.
It almost as if when you are visiting the Lavender Village in Turkey you step back in time.
A time when innocence lived proudly in small villages. A place where you could paint your doors and window sills the color of the sky or the color of the sweet smell surrounding you.
For 45 years this village has brought joy to all who visit. It is as romantic as a dream.
You can visit the lavender village in Turkey when you want to renew your promises of forever. Or perhaps when you want to introduce your family to this region's unique paradise beauty and fragrance.
The Lavender Season
Kuyucak sits in the Toros Mountain foothills. The area is located in the Lake District of the Northwestern Mediterranean region.
The village of Kuyucak in the Isparta region has been part of many civilizations over the hundreds of years of its existence.
There are traces of each of those civilizations throughout the Isparta region. Don't be surprised when you feel history comes alive in the Isparta region.
What's more, its beauty is stunning and simple. The region comes with a luxurious fragrance you cannot buy in any high-end retail store.
The Isparta Lavender season is from May to July. This is when it has the largest number of weddings, honeymoons, and vacation destination tourists visiting in late July.
Participation in the local and available paragliding services gets you a bird's eye view of the glorious fields of purple and violet lavender.
Or you can go trekking through the surrounding countryside's brilliance. All with its wondrous smells surrounding you.
When you visit Isparta for your trip back in time have your lunch in the village of Kuyucak.
Kuyucak village has culinary feasts which always end in ice cream with lavender and rose. You can only buy this exact aromatic gourmet ice cream in the Isparta region.
They also have lavender and rose soap, pillows, face creams, and other aromatic skin products which feel luxurious on the skin.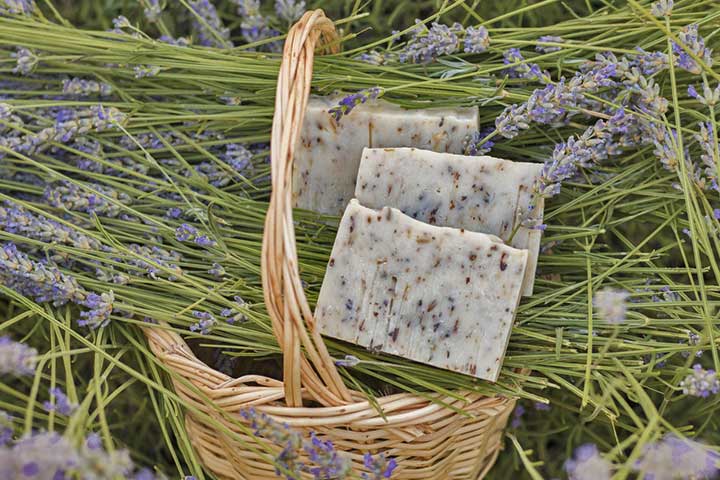 The Lavender Village
We are the stellar customized travel planning company for Turkey's lavender village. We also provide luxury tours in Cappadocia and throughout Turkey.
Our expert guides combine logistics with exotic, romantic or adventure-filled trips.
We have specialized and expert tour guides for everything from archaeological expeditions to destination weddings and honeymoons.
Our stellar reputation is based on our superb planning of vacations, weddings and honeymoon destinations.
We also offer local knowledge, passion for what we do, and expertise in how we do it.
Our successful planning includes details about the places you wish to travel abroad or locally. We plan the activities, wants, and dreams you envision for your trip away. We even have luxurious yachts you can charter for romance or fun.
If you combine your chartered yacht adventure with a visit to Turkey's unique lavender village you have created a day full of beauty and fragrance which meet in a dream.
The Turkey Lavender village located on the Turquoise Coast is one of the 50 best places to travel in the world in 2019.
The reason the Turkey Lavender village is one of the 50 best places to visit in the world owes everything to its beauty and magical aroma.
Step into a place where fragrant scents open up your heart and mind to pleasure. Visit so you can take in the sheer pleasure of the stunning colors and beauty surrounding you.
How Do You Make Your Dream Come True?
Take your first step in making your dream come true. Whether your getaway is for a luxury vacation, wedding, honeymoon or anything in-between give us a call today.
The Turkey lavender village provides more than a vacation, wedding or honeymoon venue. It provides its own unique beauty of purple and violet colors which are not duplicated anywhere else in the world.
The people who live in Turkey's lavender village cherish the tourists as much as they take care of their lavender.
Do you want to live your dream for a few days in a quaint village filled with beauty? Do you want to start your life together in a village whose aromatic essence fills your soul?
If your time away includes two people or your whole family with friends we can help you make it happen.
We help you plan each step of your destination getaway. Contact us today so we can plan a journey with you which delights your senses.