LUXURY MEDITTERRANEAN HOTELS
Out of more than 3000 hotels...
Turkey's Turquoise Coast is bordered by the Aegean Region to the west and the Southeastern Anatolia Region to the east and is nearly 994 miles long, covered with fine-sand beaches and many picturesque ruins. From west to east, Marmaris, Gocek, Fethiye, Kalkan – Kas, Olympos, Beldibi – Kemer, Antalya city and Belek are the main travel destinations.
Are you seeking for a pure leisure holiday? Or planning an archaeological route? Or coming only for playing golf? We know about the best Mediterranean hotels and improve and update our portfolio annually. Just let us know about the purpose of your travel than we give you the best options and book your hotel.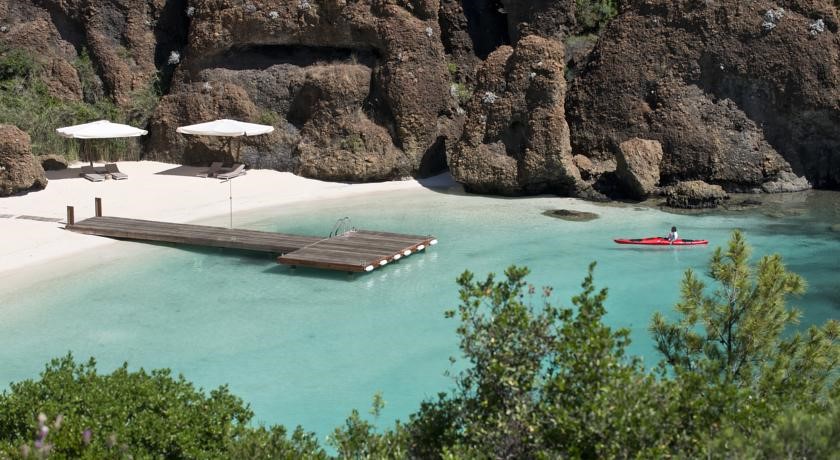 D-Hotel Maris is high up on the hillside of the magnificent reservation of the Datca Peninsula, where the Aegean and Mediterranean seas meet.
You will find an exclusive resort that exceeds all expectations ready to turn your trip into a fantastic holiday that will make you refuse to go back.
With spectacular and breathtaking views of Marmaris, small islands, luscious pine forests, volcanic mountain ranges, crystal clear waters and five stunning natural private beaches, D-Hotel Maris welcomes you into this peaceful enclave of beauty, serenity and luxury.
D-Hotel Maris has 193 spacious, luxurious rooms, suites, a duplex presidential suite and an exclusive villa.
Children under six are welcomed in family rooms and in a villa which is one of the best spots to enjoy Marmaris.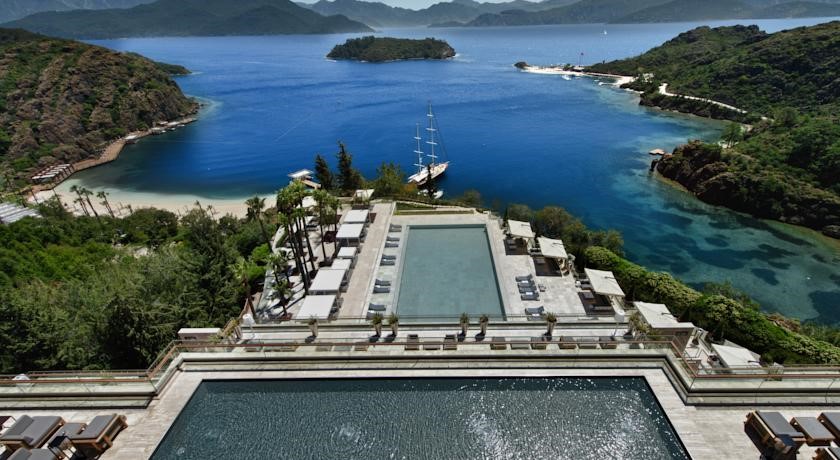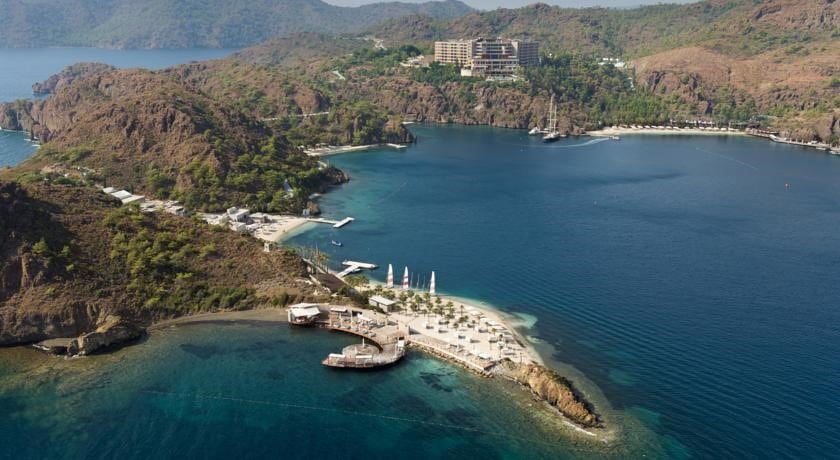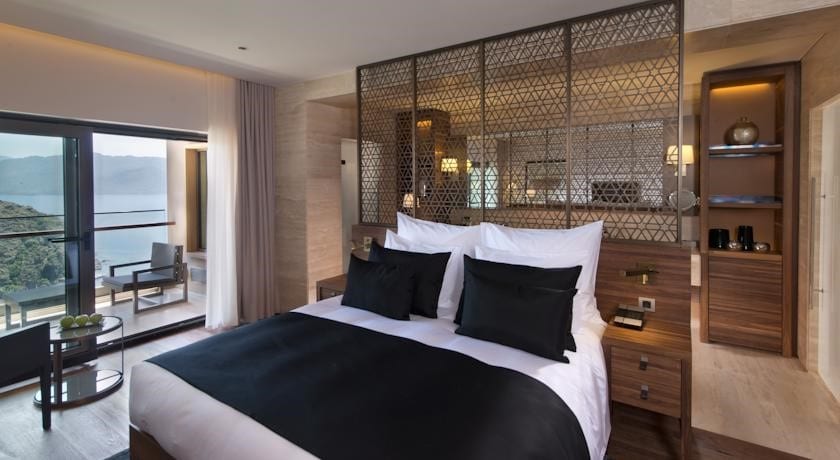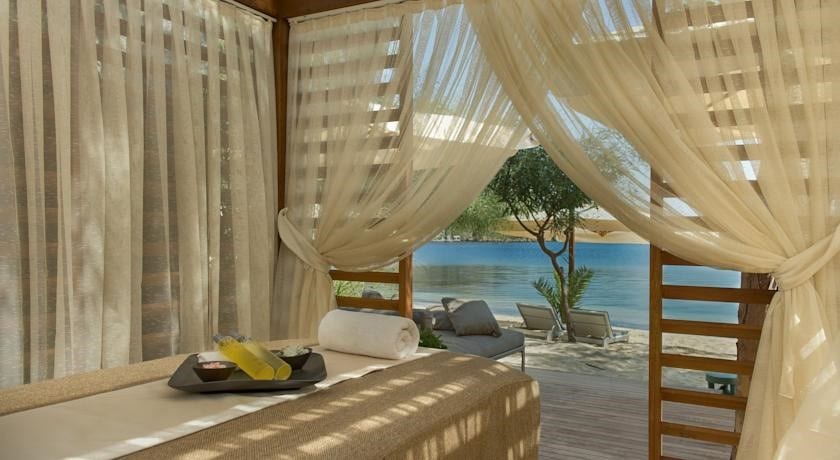 Golden Key Bordubet, welcomes you with different species of birds singing among the pine trees, bright shades of blue of the sea and with a simple style luxury stay.
This beautiful hotel promises a retreat for travelers in a quiet and peaceful atmosphere.
Golden Key offers the comfort of a home with rooms located in the forest on the shores of the stream in the heart of nature.
When you set out from your home which is surrounded by the woods, you can take a small boat, on the stream runs in front of the house you can row on peaceful and calm stream down to the sea and reach the island.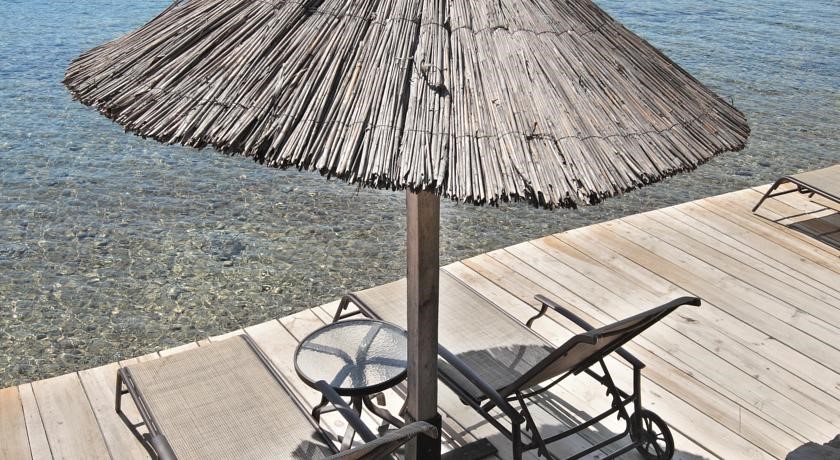 Aphrodite, Goddess of Love, casts a mighty long spell. With her ancient temple just along the Datca Peninsula, the makers of Hemithea were clearly still within her seductive sway when they conceived this luxury boutique accommodation.
Hemithea herself was the Greek Goddess of Health and Beauty, and it's true that the facility has a fabulous spa.
But this is all about the magic and romance of glorious sunsets, the mystical meeting of great seas and the captivating scent of cascading bougainvillea.
Even the hotel itself is nestling in the lush, inviting greenery of the mountains at the water's edge.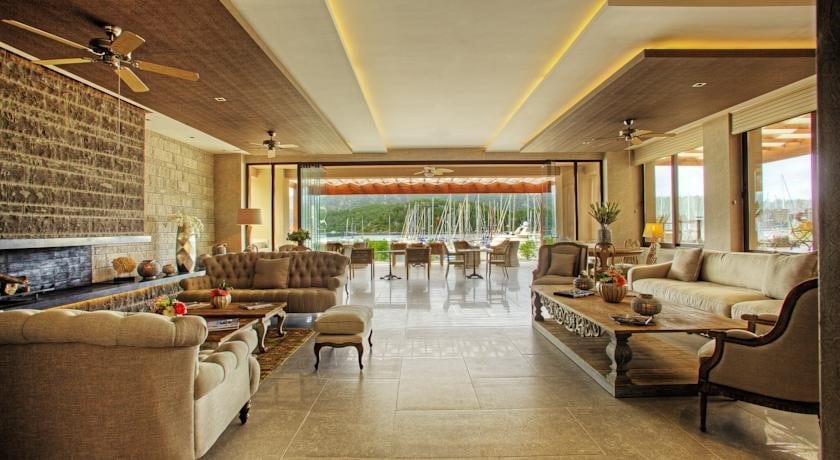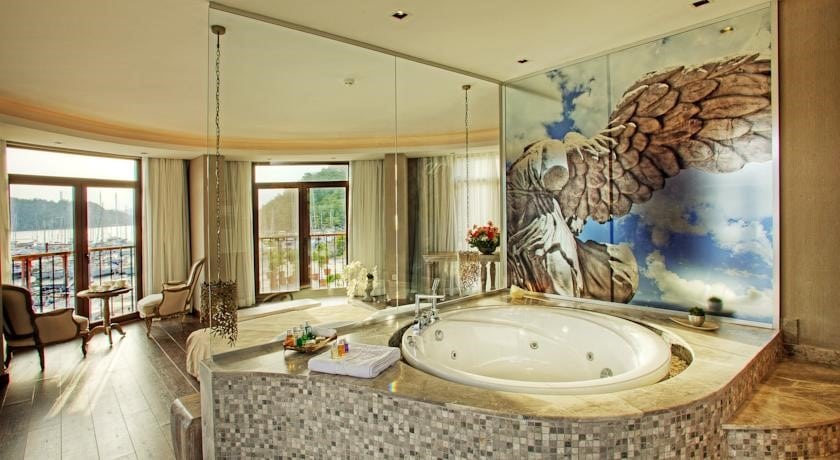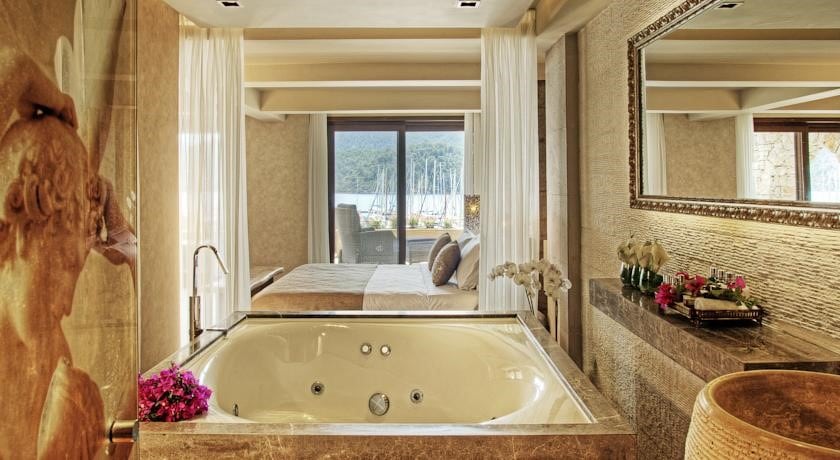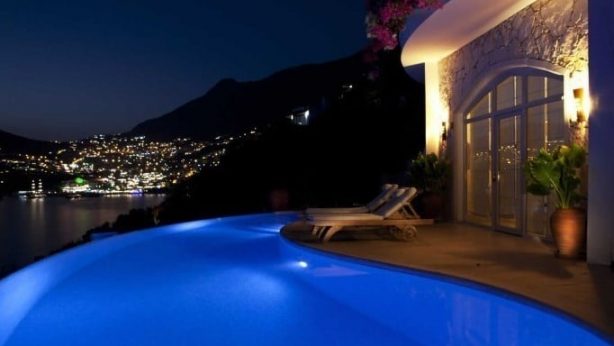 Hotel Villa Mahal is sophisticated boutique style accommodation nestling on a hillside in Kalkan Bay. Each step you take offers a picture perfect view of the Lycian Coast and divine Turkish Turquoise Coast.
It is quite simply breath-taking; with curved white walls spilling down across the hillside towards the endless expanse of blue Mediterranean and may be the most romantic hotel on the whole coast.
All accommodations are discerningly decorated with understated luxury and reflect the refreshing, tranquil ambiance of a serene retreat. From their private perch on the hillside, the sunset rooms, and various suites have walls of windows which unleash exquisite panoramic vistas.
(*) Villa Mahal is the winner of the Conde' Nast Johansens award for "Most Romantic Hotel" in Europe in 2007.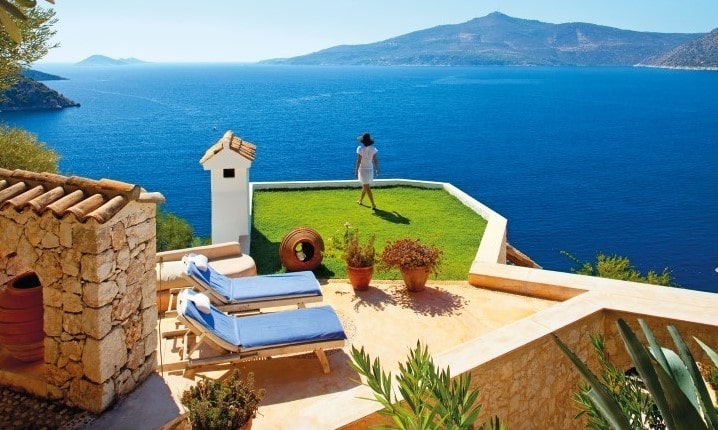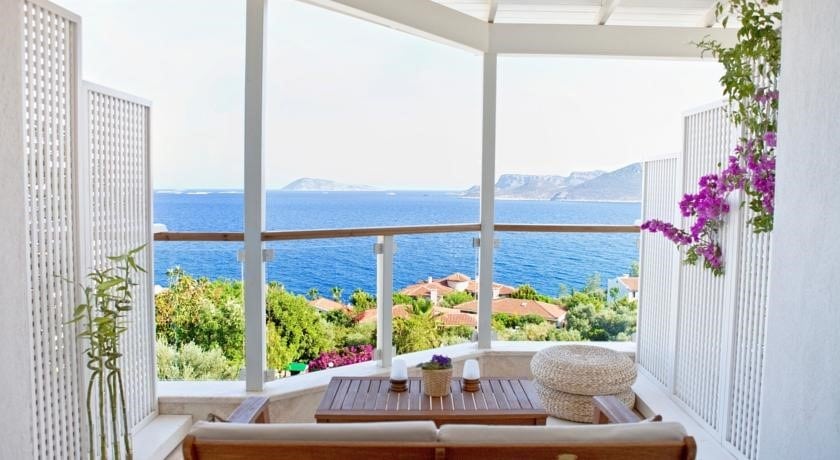 Situated on the Cukurbag Peninsula in Kas, Olea Nova Hotel is just 200-meter walking distance from the sea and boasting views of the beautiful Mediterranean as well as the Greek Island of Meis (Kastelórizo in Greek),
The gets its name from the olive trees that have been an important part of the Mediterranean nature and culture since the ancient times.
Thanks to the hotel's ideal location for a peaceful vacation that also provides easy access to the entertainment scene if you want to mingle with the crowds.
6. Peninsula Gardens, Kas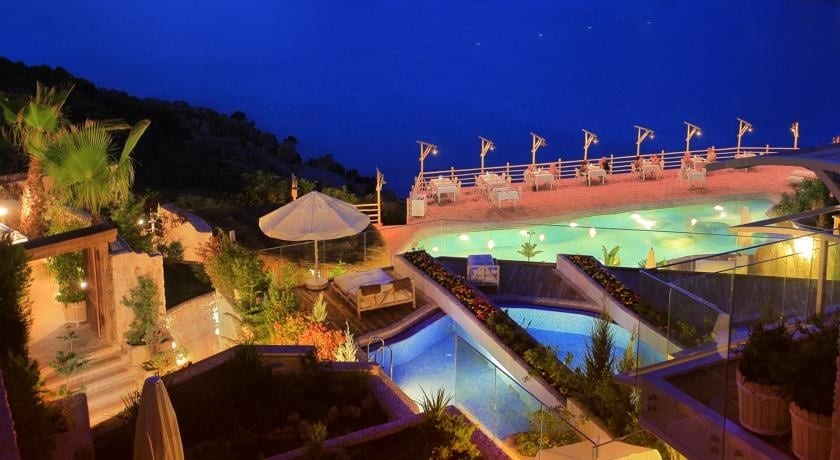 This "Adult Only" hotel is a prestigious playground for the peninsula of Kas in Turkey patterned with private plunge pools and gardens.
Literally from the ground up, The Peninsula Gardens has been designed to make the most of the craggy coastal cliffs on which it stands.
There are two buildings, but the slope allows the second building to command just as splendid a view as the first.
All rooms at this beautiful hotel are decorated to a very high standard with exclusive amenities and facilities designed for your comfort to make the most out of your precious time while traveling on the Mediterranean Coast.
They feature huge King-sized beds, which can be separated into capacious of single beds if required.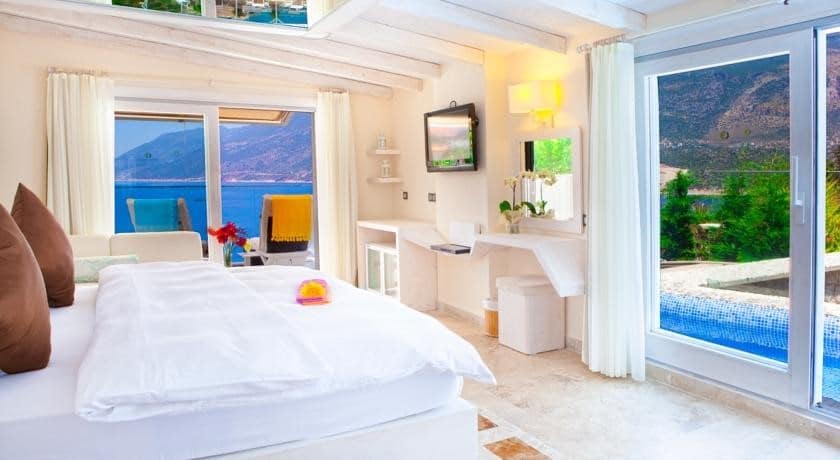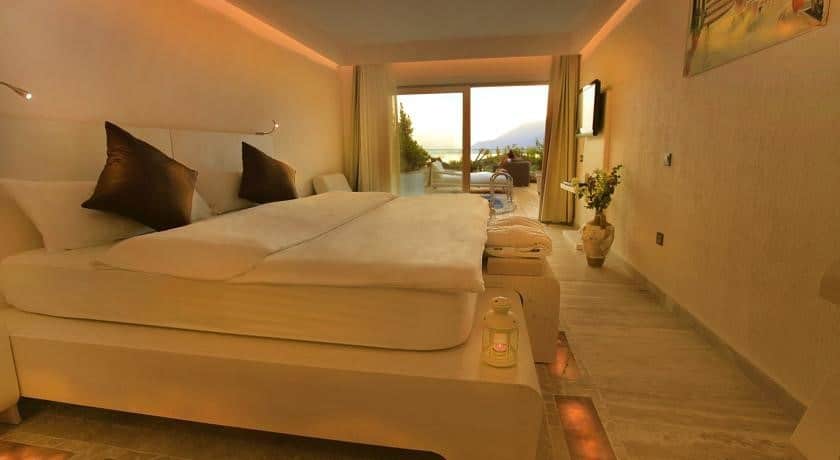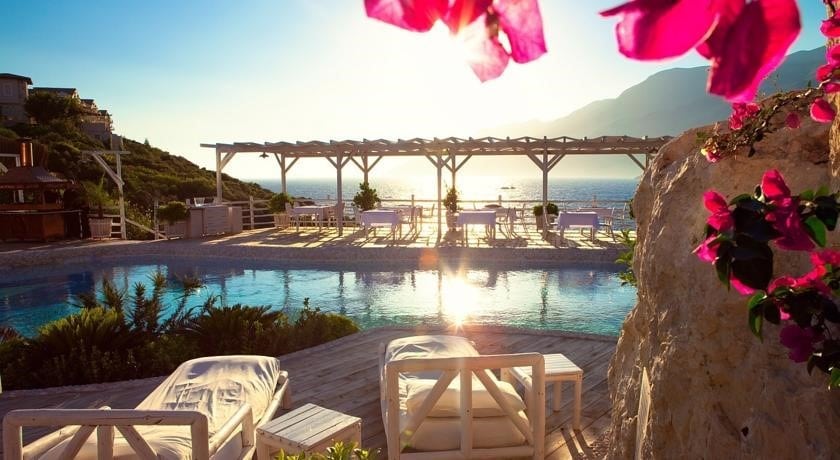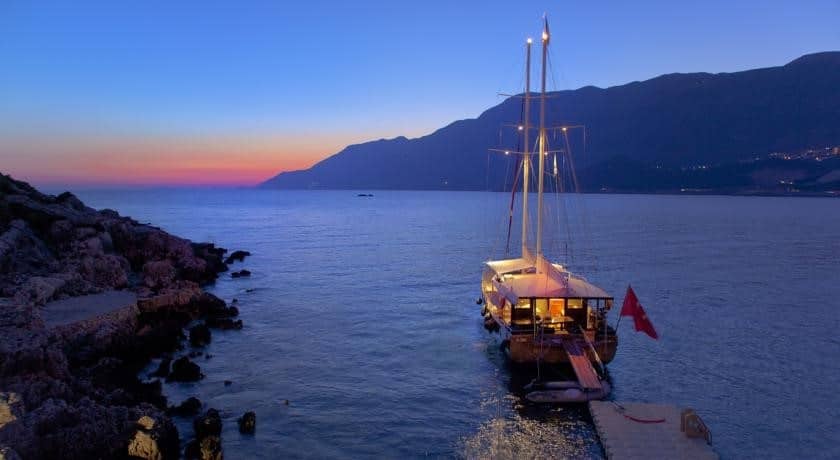 7. Rixos Premium Gocek Suites & Villas
Located in the heart of Gocek town; Rixos Premium is situated in a natural reserve and a retreat combines absolute with characteristics of the Aegean Sea.
The Resort nestled between two Marinas features 206 elegantly appointed Suites and Villas set admits the natural beauty of pine trees and tranquil gardens, a secluded beach, and Anjana Spa.
Located a short 10 minutes speedboat ride from the Resort, the villas offer an environment of exclusivity and sophisticated elegance, whether you are seeking a romantic getaway or an exotic destination for your family.
D-Resort Gocek Hotel offers its guests exclusively warm and cozy settings with it 103 rooms and suites featuring decoration in the tranquil colors inspired by the Mediterranean surrounding and set in a way to make guests feel as comfortable as if they would be at their summer homes.
The hotel provides its guests a fantastic white sandy beach by the resort.
Boasting an archipelago of beautiful islands and a luxurious, yacht marina; the resort's beach offers a stunning and luxurious setting in which to relax, unwind and recharge.
With its backdrop of dramatic forest-clad mountain ranges, a secluded beach surrounded by mountains and stunning scenery, experience Gocek shore at its very best for those seeking the ultimate.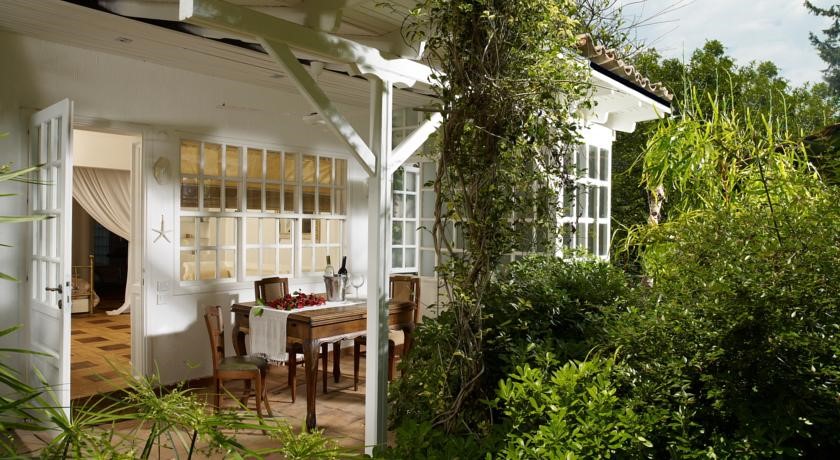 Olympos Lodge Hotel is located in Cirali, Turkey which sits on 20,000 square meters (3.4 acres) of beautifully themed garden space with its 14 modest, but elegant rooms.
Everything is designed by artists, is stylish, spotless, and sparkling.
Heating and air conditioning make the rooms comfortable in all four seasons, and the staff guarantees personal care and service.
A sauna offers relaxation deep down to your core.
The lodge is ideal for relaxing, for small meetings and celebrations.
Very much recommended for honeymooners.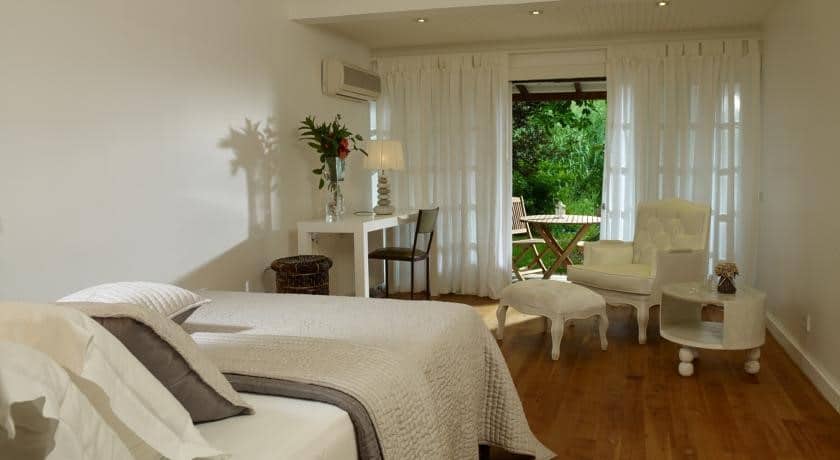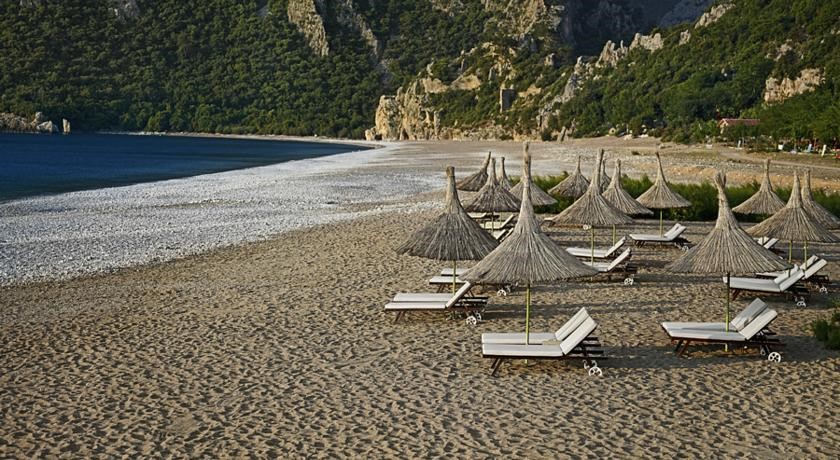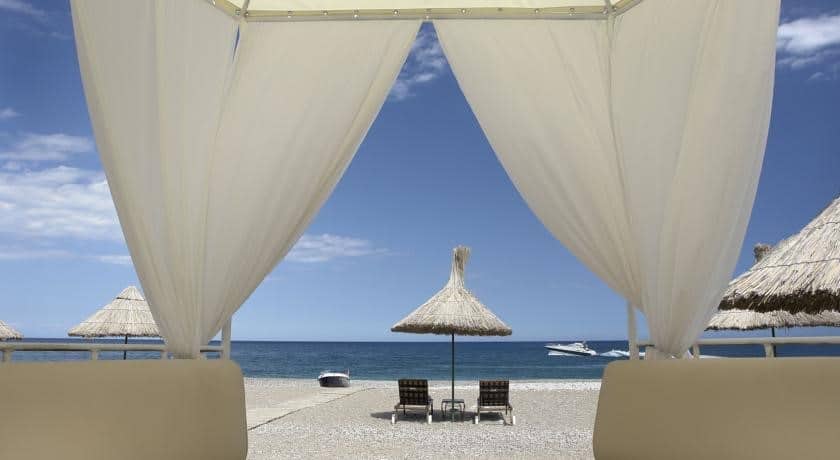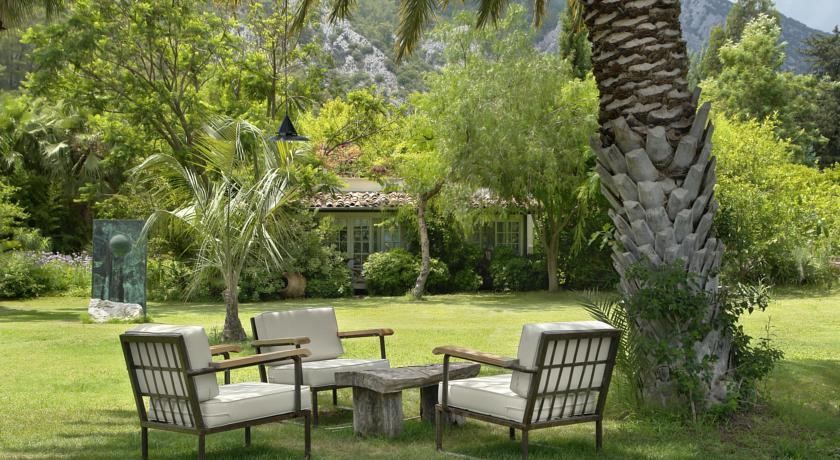 We tried to list some of the best hotels in Istanbul in the inventory to give you an idea. We will be able to share more similar options once we know more about your preferences.
Can't decide which one is the best fit?