According to Sumerologist Dr. Muazzez Ilmiye Cig, celebrating the New Year's Eve is not something new for Turkish people. It has rather been a culture to decorate the pine tree which also represents the "Tree of Life" that rose in the sky from the center of the earth.
What Comes Around Goes Around
The celebration called Nardugan "Rising Sun" referring to December 22 gets to Nicaea at which one of the councils (324-337) during the reign of Constantine, the birth of Jesus got accepted as for December 24. The first Christmas Tree decorated in 1604 in Germany, later on to France and finally gets to England by 1800, USA and other countries and then eventually back to Turkey.
New Year's Eve in Turkey Today
Lit up streets, loud cheerful music noise from all around, people strolling around the cafes, restaurants or at a rooftop with the most loved ones, some sitting at home watching the live parties, playing games, exchanging gifts in between grown ones and bring new toys for children (just as Father Christmas (Noel Baba in Turkish) would also bring gifts for the children), watch fireworks and get together as a family or a best friend group that would be done on any special days and celebrate it splendidly.
Since such a big day is always planned, people sign up for concerts, book the best view table of a posh restaurant or hunt for the best spot where they will be counting down. Whether it is a stand-up, a full course dinner at a luxury hotel or a romantic one at a ski resort; here are some of the best ideas for those who will be around Turkey during this Christmas or/and New Year's Eve.
Istanbul
The list of great restaurants and our hidden secrets are not limited to those, but those we name are few TOP options for celebrating New Year's Eve.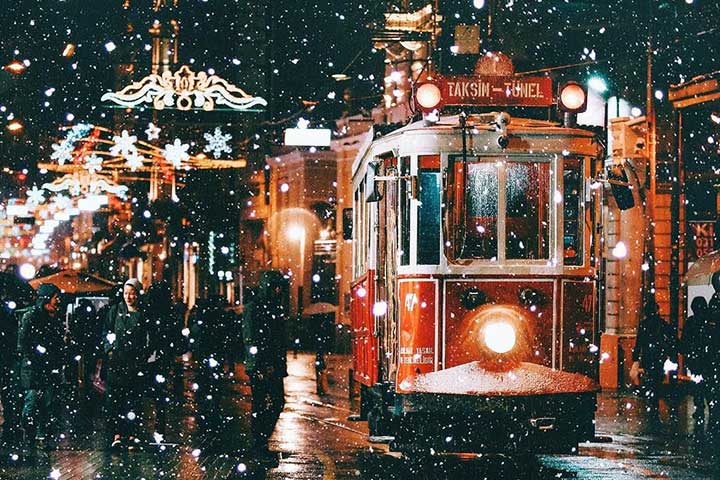 Just not to waste your time with a list of "where not to celebrate it" -let's start with some quick, yet important notes:
Rule No. 1 – book as soon as you know your travel dates. It is sold out very quickly… Yes, Istanbulites may celebrate New Year's eve at home with family or enjoy private house parties but more than 17 million living and additional visitors arriving in the city will fill all those who are open and welcome guests for the eve.
Yes, Taksim will be crowded like hell again. It is chaos, you can stay away! Street parties will be at two main addresses as Sisli and Kadikoy as of 23:00.
Don't waste your time on traffic. It will hardly move, don't miss your dinner reservation or the party time. Try to select your hotel nearest the restaurant or the party location.
Temperature is changeable. Dress warm enough in case of cold and wet weather.
Where/What in Istanbul
While iconic Four Seasons Hotels, Ciragan Palace Kempinski, Pera Palace Hotel, Fairmont Quasar, and other top players have great programs for all tastes below are some we need to mention as good alternatives.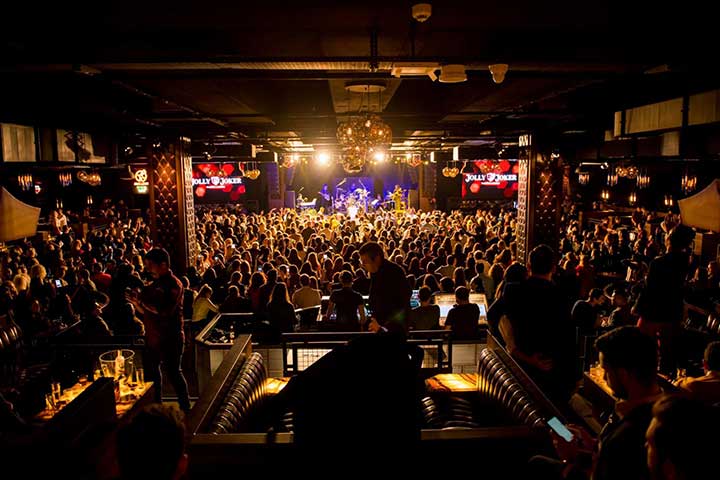 Ruby
The new posh club of Istanbulites offering a dinner menu including unlimited alcohol from 20:00 to 05:00 at around 900 Turkish Lira per person. If partying all night long by Bosphorus is the plan; this is one of the best options for you.
House Cafe Ortakoy
A beautiful seaside restaurant with a selective meze (appetizer) menu with fish or meat choices. This chic cafe is located in the historic neighborhood of Ortakoy, Bosphorus which means a perfect location to watch the fireworks. Perfect for lounge music lovers of DJ performance and an early morning soup service will be available.
Taps Bebek
Special New Year's decor, DJ performance, and a great menu are the major facts. Available between 22:30 – 03:00 at Taps Bebek…
Yes, it's a brewery…
Bollywood Style Party
Want to ring the bells in a Bollywood Style Party? Then Dubb Indian at Hilton Istanbul Bosphorus is the place with a special Indian menu and various dance performances.
Banyan
With beautiful vies on the Bosphorus, Banyan is the restaurant to enjoy Asian Fusion with a Turkish twist.
Bomonti District is more known with the historical Beer factory recently housing a lot of bars, restaurants and concert venue Like Babylon within Bomonti Ada (Bomonti island), art ateliers, galleries, workshops make the place up and coming area of Istanbul for young professionals, young and cool and young in the hearth. For sure there is no shortage of party at new Year eve and beyond.
Dorock XL
If you stay in Europe and will cross to Asia within 20 minutes, means you can only be in Istanbul. This Rock Bar at Kadikoy will fill your night with different Rock Bands, DJ and other surprises so you will definitely feel the party.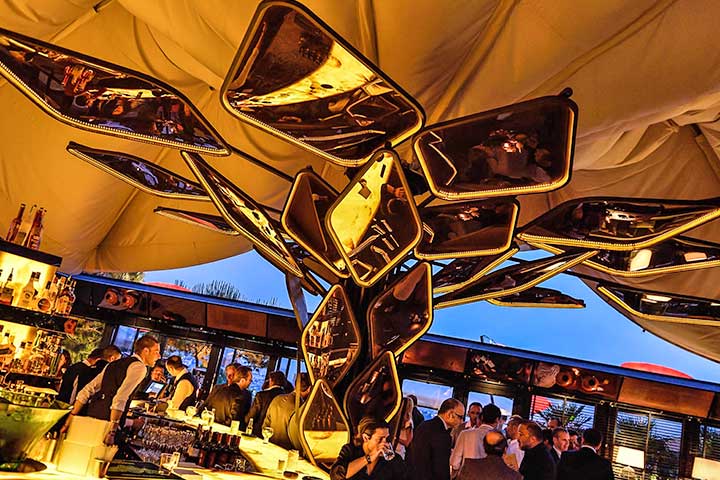 Some of the Best Dining That You Should Reserve in Advance!
Mikla
We love Mikla, so do our guests. theworlds50best.com score and rated Mikla No.44 in 2018, the only Turkish restaurant in the list and no wonder, well for the sure list will score Mikla higher soon. "Inventive local cuisine with the best views in the world" we can not agree more. If you can not make it now try to sip your drink at Sunset enjoy the panoramic view of Old & New Istanbul before delighted with the food served.
Mitte
Dim Sum, Beef or Salmon Tataki, Miso Soup, Noodle or Spicy Suzuki rolls or other Sushis varieties Mie Goreng… Asian tastes in European Istanbul -Mitte is ready for New Years' Eve with an exciting menu.
Sunset
Since 1994, Sunset Grill & Bar marks as one of the top fine dining restaurants of the city with spectacular views of Bosphorus and most outstanding wine cellar & collection. It is a hotspot of Istanbul's culinary map and if you are dining at Sunset most probably your neighboring table is one of the regulars of the place. Well regarded in any aspect Sunset is a must-go when in Istanbul. Yes, they have a very sophisticated menu and entertainment program for New Year's Eve to enter a new year with style.
Ulus29
Another Istanbul classic enjoying Bosphorus magnificent views a social experiences hub both for fine dining and entertainment.
Gala at the Four Seasons Bosphorus
Celebrating the holiday season in this remarkable hotel is not all about many alternatives to choose for the New Year's Eve Gala & Parties but is an experience of its own or even a destination itself. Well; festive seasons start little before Xmas and continue non-stop.
The first time this year, the team of Four Seasons Turkey created a winter wonderland at the gardens of the hotel called winter city concept, magical Bosphorus at the overview, swimming pool surrounded with Iglo's and an ice skating rink along Four Seasons excellence in the service become the formula of a fairytale-like atmosphere for the holiday season in 2018 Istanbul… Yes, staying in the palace part of this iconic hotel is another chapter of the fairytale and a luxurious one…
Ciragan Palace Kempinski
We are lucky in Istanbul with a great variety of luxury hotels which are landmarks, part of a deep history of the timeless city…not only you will feel like a royal member of the dynasty or a superstar you will collect experience for a lifetime. Ciragan Palace hospitality will make sure you will either feel like a Sultan or Princess providing you an opportunity to stay where once rulers of the Ottoman Empire resided. Stay & Dine & Live and celebrate like a Sultan this New Year's Eve or anytime you visit Istanbul.
Pera Palace Hotel
Orient Express, history, classic, spectacular, Agatha Christi, Ataturk's museum room; all those words can be combined within the oldest hotel of Istanbul; besides of course celebrating the eve with live band & DJ performance's to dance the night away within it's the historical & elegant atmosphere.
W Hotel Istanbul
First W to open in Europe, of course, was in the timeless city – Istanbul. At Besiktas "W" has it's own unique style of the party starting from 19:00 with dinner and rock the night till 05:00 am on the first day of 2020 with local DJ's.
Pub Crawl Istanbul
This is an all-time favorite option for anyone who enjoys streets of the city visiting, juggle around narrow side streets and explore the hidden secrets of both gastronomy within the streets and the bars & pubs, you never feel a shortage in this world metropolis; you can aim five, ten or twenty visits at a night and we will make sure you experience this with an insider who will make sure your experience is simply amazing.
Visit The Most Stunning Churches of Istanbul from Christmas to New Year's Eve
We can customize your own private Istanbul tour with an expert guide to take you around the most beautiful churches.

Not Istanbul? What Else is Close By?
Cappadocia
If you desire to enrich your experience with something unique and unusual; Cappadocia is a year-round destination full of nice surprise's and it is only an hour's flight away from magnificent Istanbul's to the magical land of Cappadocia. We are in the heart of Cappadocia and will be more than happy to welcome you to Proper House – our atelier where we create travel dreams of lucky few. We have Turkish Coffee, Turkish Tea or plenty of Cappadocian wine we would love to share with…
If anyone wishes to split Christmas & New Year's Eve vacation in between Istanbul & Cappadocia; we can arrange private dining in a cave chapel with a jaw-dropping view of Cappadocia under snow as well.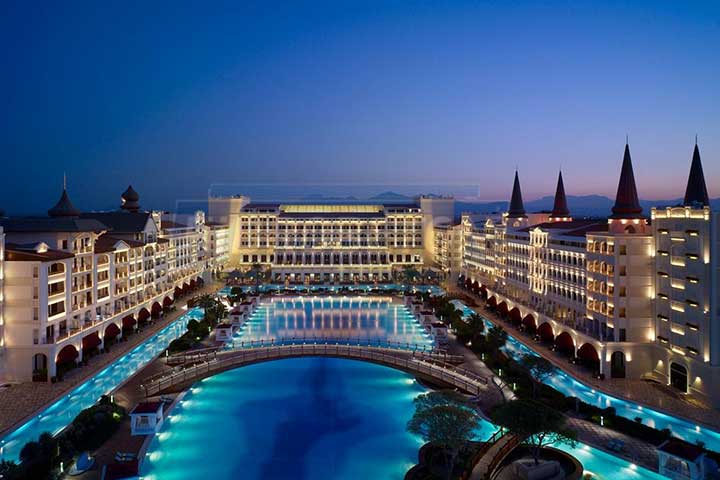 Antalya
5-star luxury hotels with New Year's Eve Gala packages combined with a good tea time for golfers under the winter sun.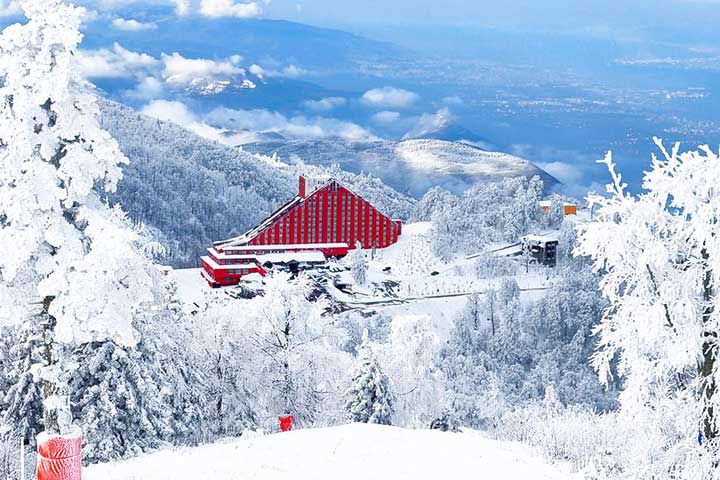 Ski Lovers
Uludag, Kartalkaya, and Erciyes are only a few of the options for Ski Lovers. Not many can imagine Turkey as a ski destination. We are blessed as four seasons can be experienced in Turkey and winter also comes to most parts of the country. There is a world-class ski resort with great pistes and facilities. Even in Antalya; while sunbathing in the morning in an hour you could start skiing at heights of Taurus mountains….