No one can dispute this simple fact: there's no place on earth like Greece. After all, it's where the ancient gods chose to call home. From crystal clear seas to verdant green mountaintops, Greece is a gift basket brimming with rich delights for every visitor.
We've selected 10 of our favorite spots within this magical land. Mind you, they're ever-changing. But, if you're planning your Grecian getaway, these are some of the best places to visit in Greece.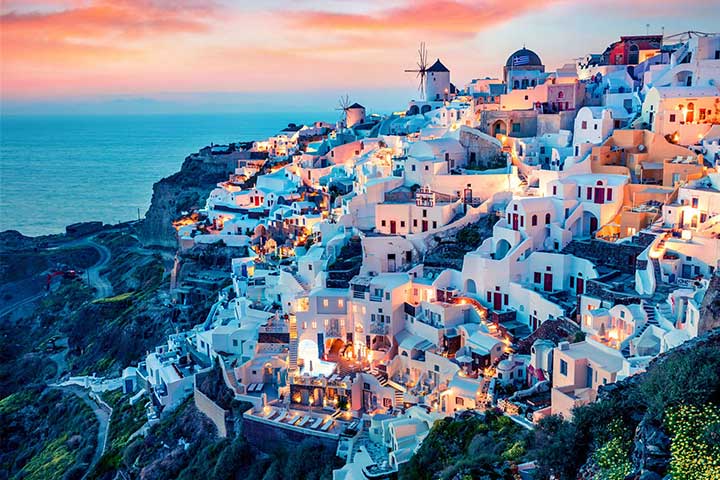 1. Santorini
Quintessential Grecian photos are typically snapped in Santorini. Picture blue water, white buildings, and colorful plants spilling over walls. In truth, Greece is dotted with the world's prettiest islands. It's that white sand and that clear blue water; no one can get enough of it.
While in Santorini, you simply must make your way to the footpath that runs from Fira to Oia. You'll walk along the edge of the earth and want to sketch every last image in your permanent memory bank. Be sure there's plenty of storage space on your phone for the reams of photos you'll take.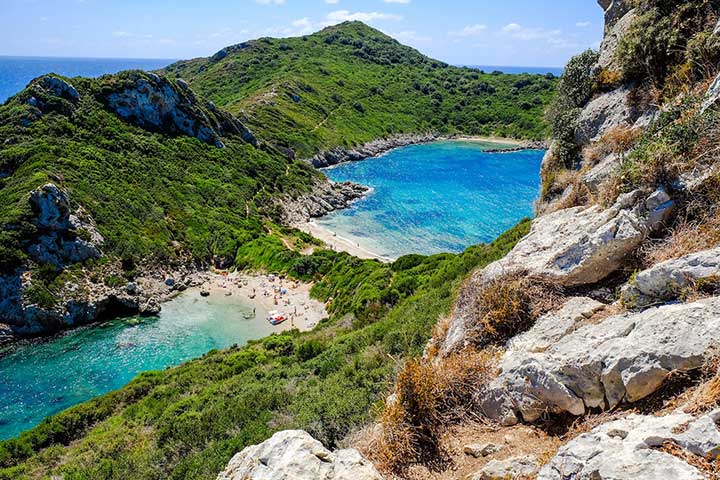 2. Corfu
Like Santorini, Corfu is another spectacular island. It has something for everyone. Looking to hike in the mountains? Done. Hoping to lay on sandy beaches all day? Done.
Whether you enjoy the thrill of crowds or the quiet of an isolated beach, Corfu will make you smile. Without a doubt, this is the place to hire a private yacht and take in the views of the sea. Also, if you walk down to Corfu's old town, you'll find artisanal goods that you'll treasure forever.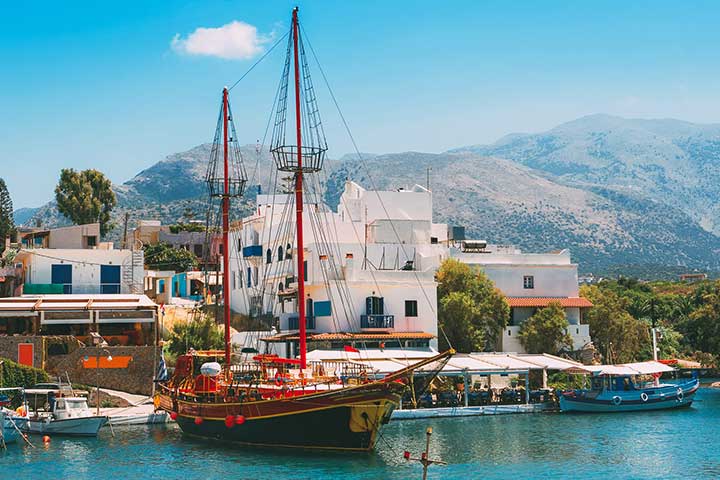 3. Crete
Continuing the island theme, you might want to consider Crete, too. This is the largest of the Greek islands and supremely colorful. Similar to the wonders of Corfu, you'll be met with a variety of terrain, including towering mountains and quiet shorelines.
Olive trees abound here, so be sure to dip your bread in this local, homegrown delight. You'll also find the shoreline is dotted with coffee shops and wonderful little boutiques. Bring your credit card and save some room in your suitcase for the trinkets that can only be found in Crete.
Here at Travel Atelier, we organize travel packages covering Santorini, Athens, Crete, Mykonos, Corfu, Rhodes, and more. Let the delicious foods and posh accommodations come to you when you select a tailored Greece travel package.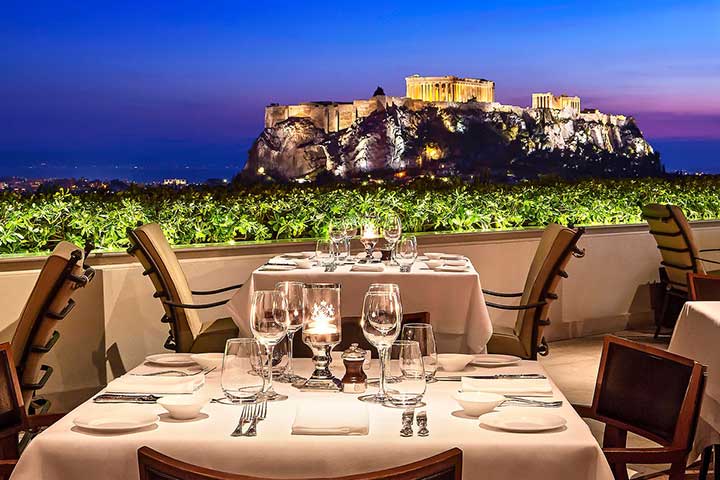 4. Athens
Whether you're a history "buff" or not, the wonders of Athens will astonish you. It's over 3,000 years old! Imagine touching the stone from Zeus' temple or the ancient Parthenon. It's impossible to fathom how these structures have stood such a test of time.
Commemorate your time here with a stroll through the vibrant streets of the Plaka and Monastiraki neighborhoods. Kolonaki is another great little section you'll want to wander through. With two or three days in Athens, you'll have achieved a nice balance between ancient history and modern-day.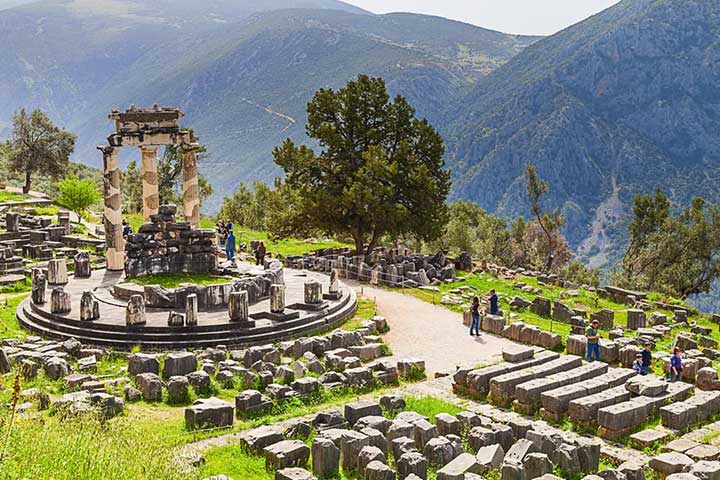 5. Delphi
If you make it to Athens, you simply must pencil Delphi in, too. They're about two hours apart. Centuries upon centuries have sent archaeologists here. The Temple of Apollo still stands as well as a theatre that hosted ancient games.
While Athens puts you in Zeus' turf, Delphi is Apollo's domain. You'll enjoy making friends with each of these gods before your return to reality.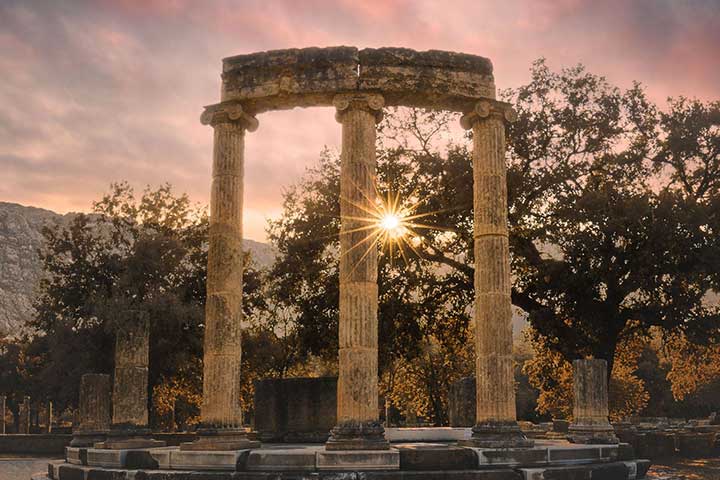 6. Olympia
Don't emerge from the past without a visit to Olympia, either. This is where the Olympics began – another testament to the power of time. Olympia is situated in the Valley of the Gods, so you just might stumble across Zeus again.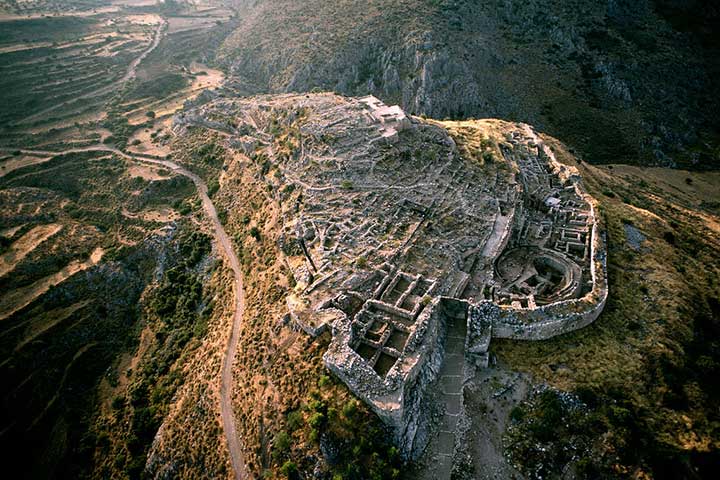 7. Mycenae
Olympia is the root of the Olympic games and Mycenae is the root of Greek mythology. The terrain in this corner of Greece is quite notable. High atop a hill, you'll find ancient ruins encased in "Cyclopean" walls that were designed to protect the former palace.
According to ancient history, the Greeks believed only someone like Cyclops could've gotten past their walls and into the palace. Whether or not you have an appreciation for archaeology, you'll respect the preservation efforts that have kept this truly historic corner of the world intact.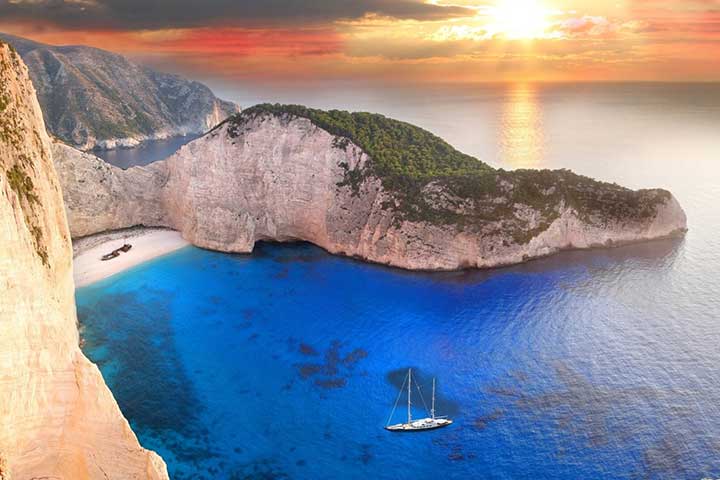 8. Zakynthos
If you'd like to let your hair down for a night or two, head to Zakynthos. It's famed for its nightlife. Imagine the splendors of a drink in your hand and white sand between your toes.
When it's time to hit the mute button, seek out the famous Navagio Beach. It's quiet and easily brings on that "worlds away" feeling that only Greece can deliver.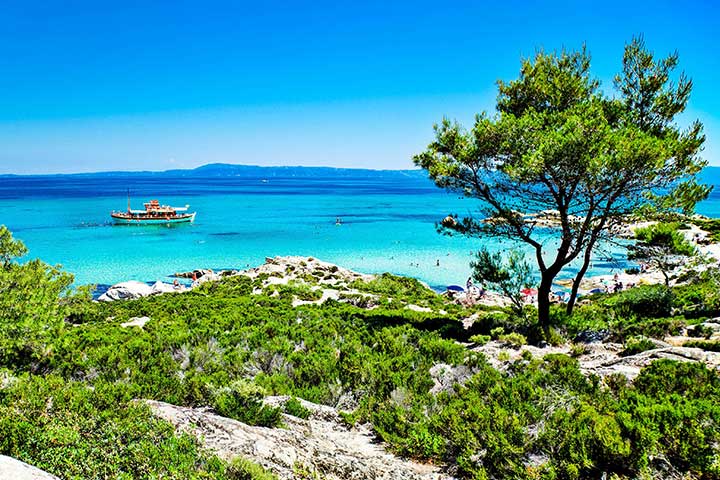 9. Halkidiki
On the other hand, if you're looking for a quiet and secret spot, head to Halkidiki. It's off the tourist's beaten path, so you'll enjoy being surrounded by locals here.
You'll find luxury and just the right amount of seclusion. Many of the resorts can be found in and around the Kassandra headland. Consider this a spiritual retreat worth more than any delightful trinket from old Corfu.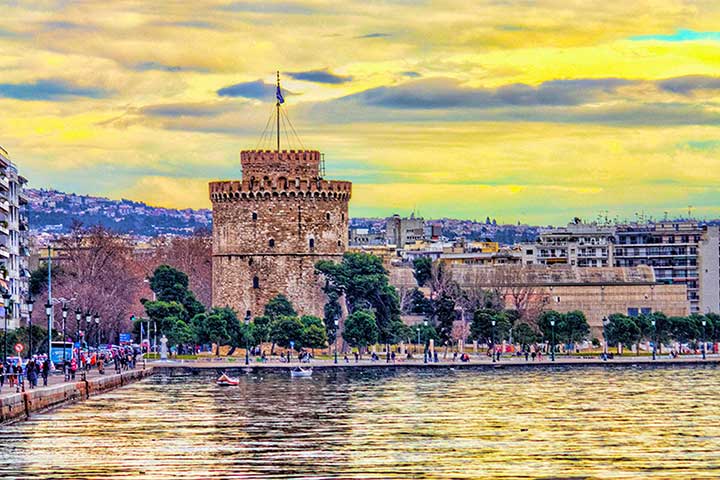 10. Thessaloniki
Switching gears again, you might want to see what a modern city in Greece looks like. Full of festivals and fun, Thessaloniki is the second-largest city in Greece and near to Halkidiki.
There's a historic city center as well as a commercial center. Like Rome, it manages to blend the old and the new to perfection. In Thessaloniki, the food and the nightlife are tough to beat.
The Best Places to Visit in Greece
This was a tough task. Believe it or not, we still have several Grecian favorites, but perhaps we'll save those for another article. In the meantime, if you're in the early stages of your getaway plans, these are the ten best places to visit in Greece.
Perhaps you'd like a little tailored guidance? Then, be sure to consider one of our package tours. We will design them according to your hopes and dreams. You'll find yourself in the finest luxury hotels with romance bouncing off every wall. What are you waiting for? Let the fairy tale begin.