LUXURY CAPPADOCIA CAVE HOTELS
Out of more than 420 hotels...
Cappadocia, Turkey offers both conventional tourist class like Hilton beside the well-known luxury cave hotels like Museum Hotel, Argos, Sacred House, Esbelli Evi and Ariana Sustainable Lodge beside many other accommodation themes.
Basing yourself in Goreme or Uchisar would be perfect for some the travelers that enjoy being surrounded by other independent travelers around while staying in Ortahisar gives you more interaction opportunities with locals.
Some prefer more dining options outside the facility, and they go for Urgup. Depending on the season you are traveling, our recommendations can also change... There are adults only properties in the area as well as the very well kid oriented ones with pool.
Once you let us know about when and with whom you travel; we will recommend the best available options for you.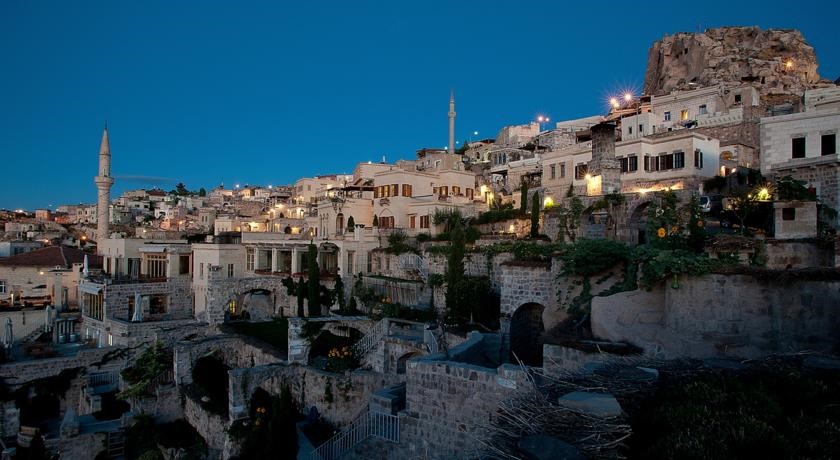 All designed in a different style, Argos in Cappadocia offers a great variety of 51 guest rooms and suites at 6 different mansions.
There are splendid suites with the latter including private cave pools that are unique to Argos.The rooms are between 15 - 52 square meters in size, while the suites range from 42 - 73 square meters.
The rooms are between 15 - 52 square meters in size, while the suites range from 42 - 73 square meters.
Perfect inn for travelers travel writers who seek for the quiet and peaceful environment. Best enjoyed by couples...
Perfect location for romance!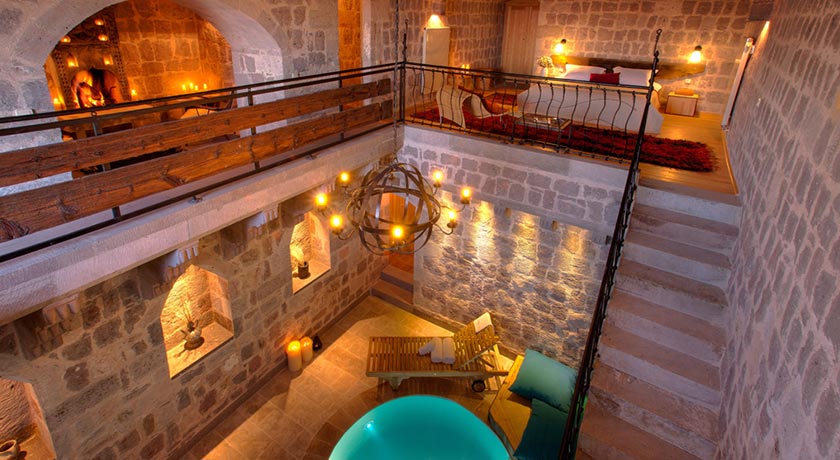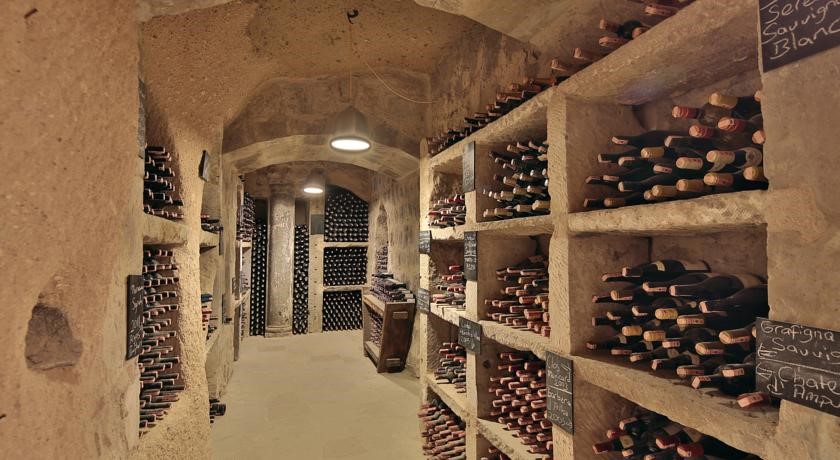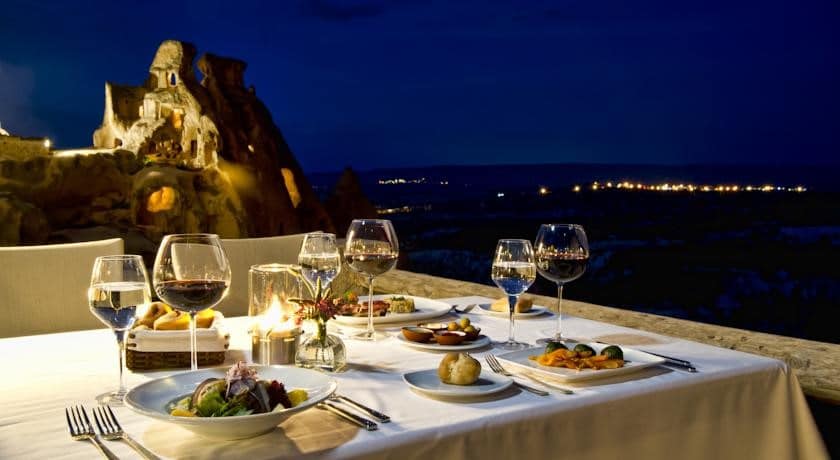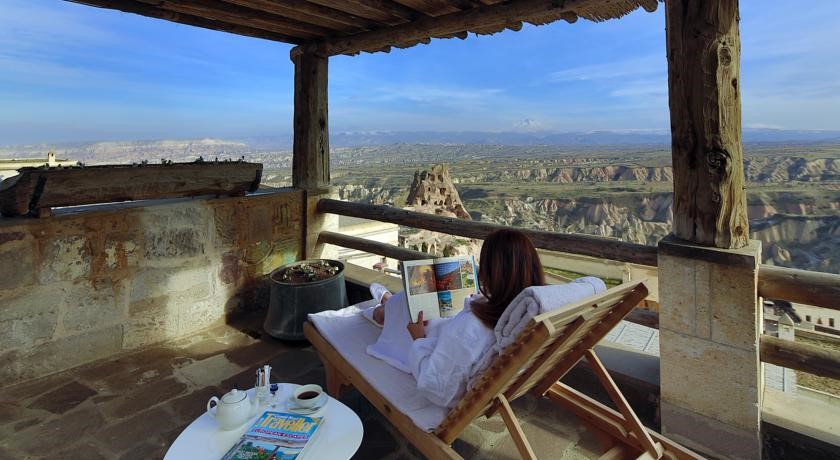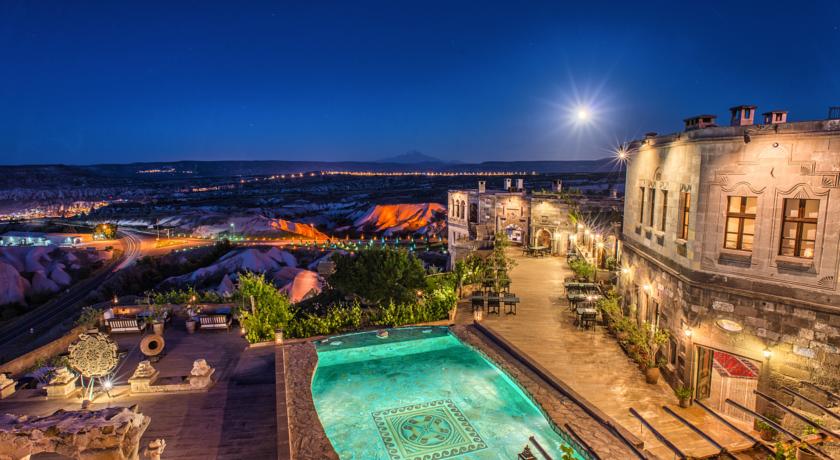 This boutique hotel has a fantastic setting in Uchisar Village, high up over the plain, in a very tastefully decorated environment.
The"Lila restaurant" has a breathtaking view we should admit as well.
The hotel also has a lovely little swimming pool to dip in, during the hot summer days.
Best enjoyed by couples and families.
Perfect location for leisure!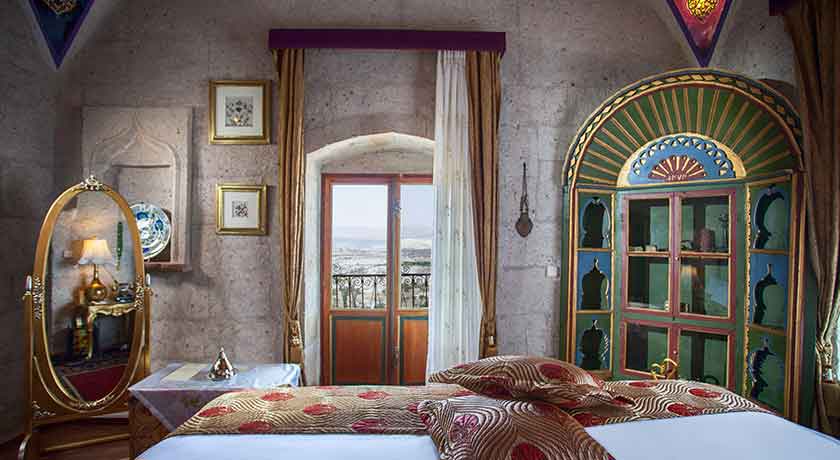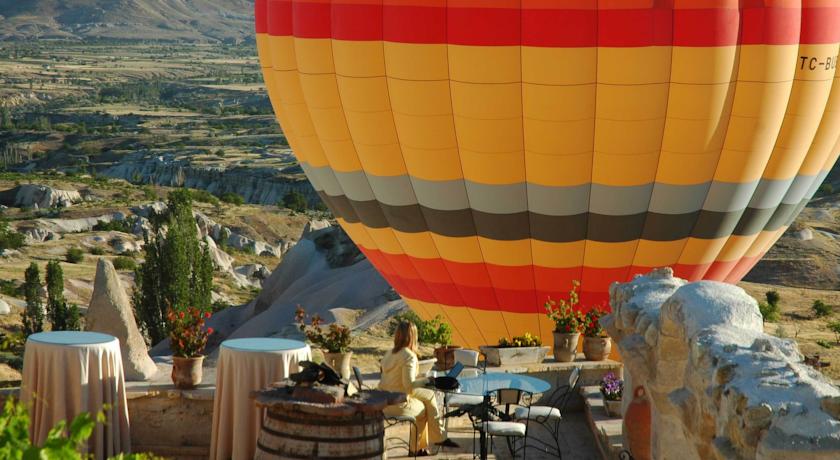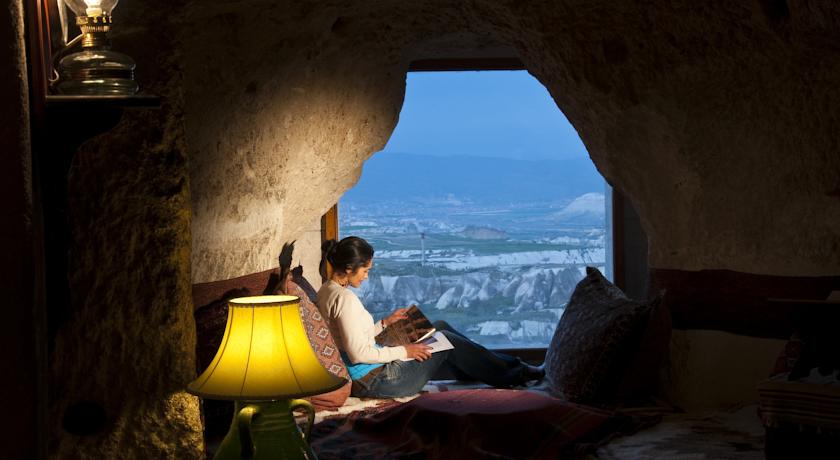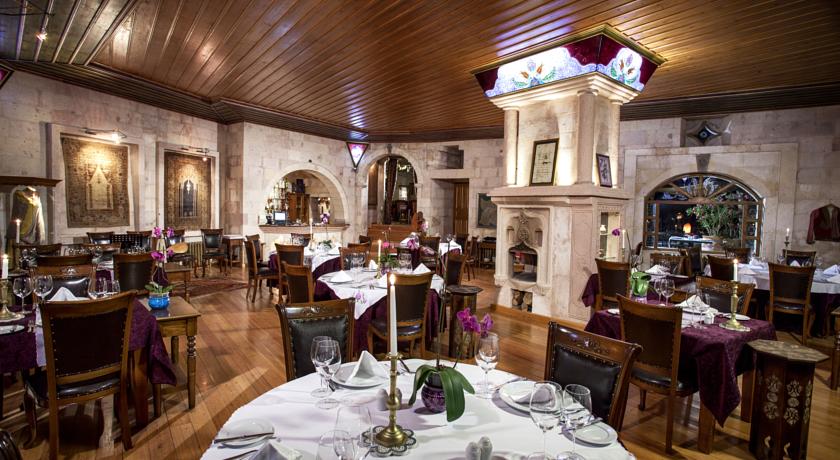 3. Ariana Sustainable Luxury Lodge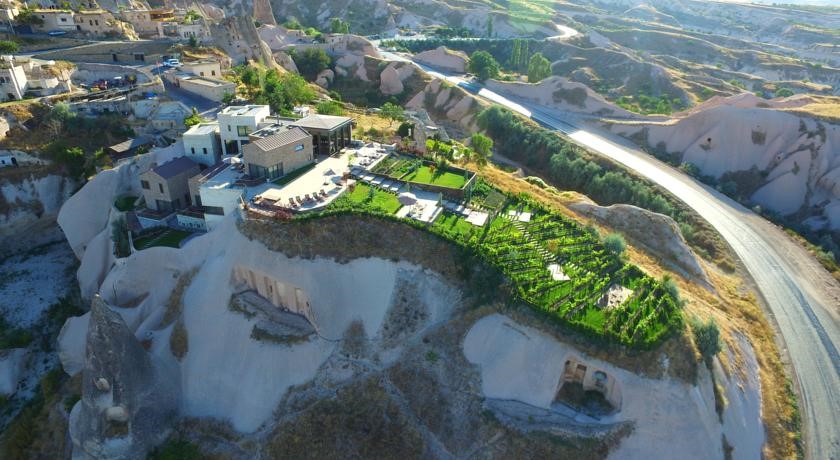 Located at the top the Uchisar Valley, Ariana Sustainable Luxury Lodge offers a unique perspective of Cappadocia; a land that witnessed the rise of the first civilizations in world history. This ''all suites'' lodge is a perfect blend of contemporary comfort and luxuriously appointed style. The luxury suites are exquisitely decorated with an inviting ambiance transform your stay into a one of a kind experience. Using eco-friendly principles, recycled materials, energy-efficient practices, rainwater harvesting and living walls/roofs, Ariana is a master class in luxury, Eco-sensitive cave dwelling. Inside the handcrafted walls, Byzantine mosaics, and Ottoman-style frescoes adorn the 11 ultra-deluxe suites, which also feature a retro-modern 1960's touch with acidic pops of color, light aluminum fittings, egg-shaped chairs and vintage-style sofas. In winter, gas fireplaces add homely warmth. From Ariana's sun terraces and fruitful vineyard, you're in the perfect position for taking in the incredible skyline of Cappadocia, maybe with a glass of wine in hand before dining on international dishes made from farm-fresh ingredients in The Plum Restaurant.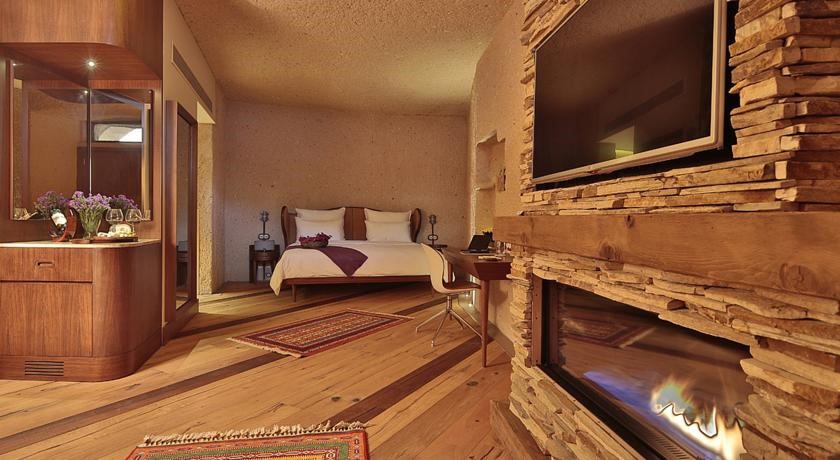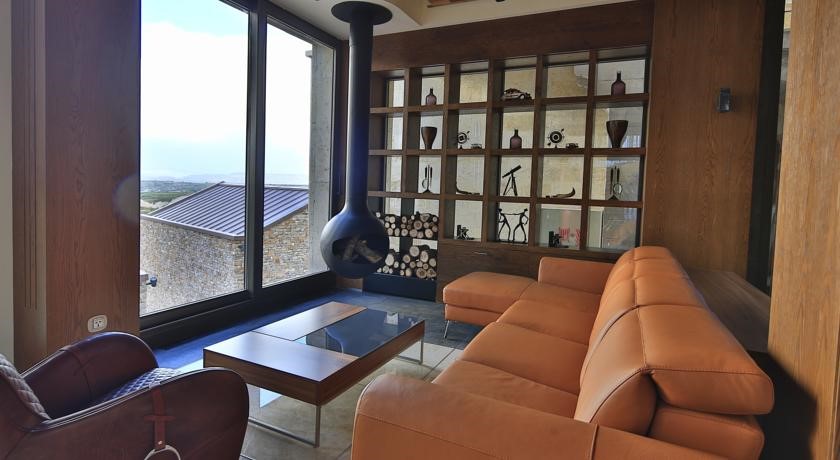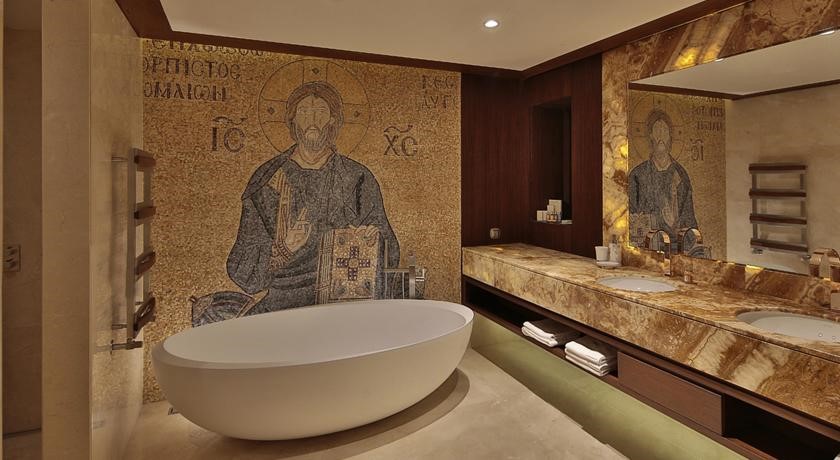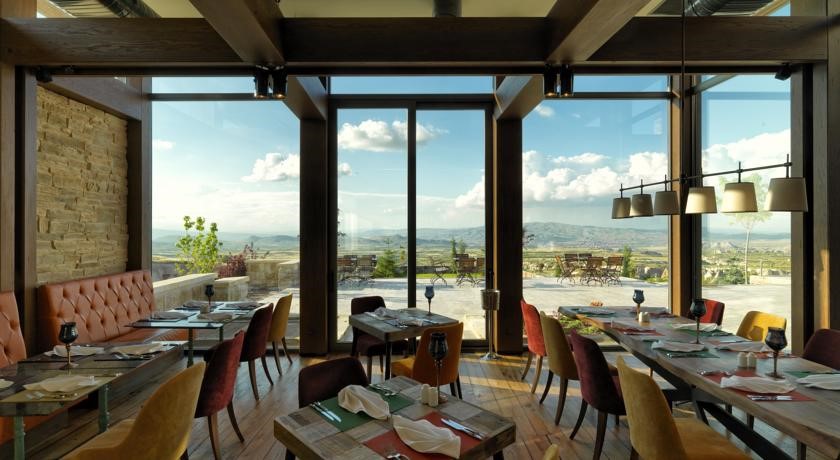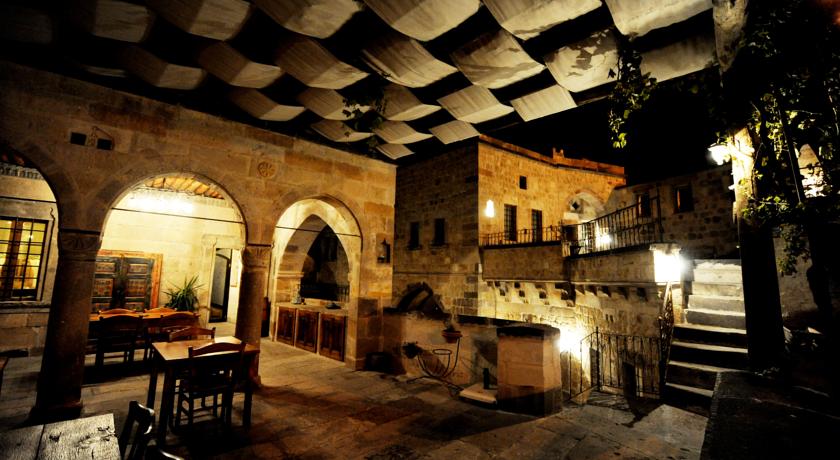 Kalekonak Hotel welcomes its guests in Cappadocia in a typical Turkish mansion with cave and old stone rooms dating back to the first centuries that have been totally and tastefully renovated while maintaining its original charm and elegance.
All rooms are decorated with beautiful and unique ancient furniture.
The use of ancient stones and doors, the peerless architectonic details make Kale Konak a very pleasant, comfortable and romantic environment which evoke the magical atmosphere of the ancient manor-houses.
Best enjoyed by pet lovers, single travelers, and couples. Perfect location for touring around, retreat & leisure!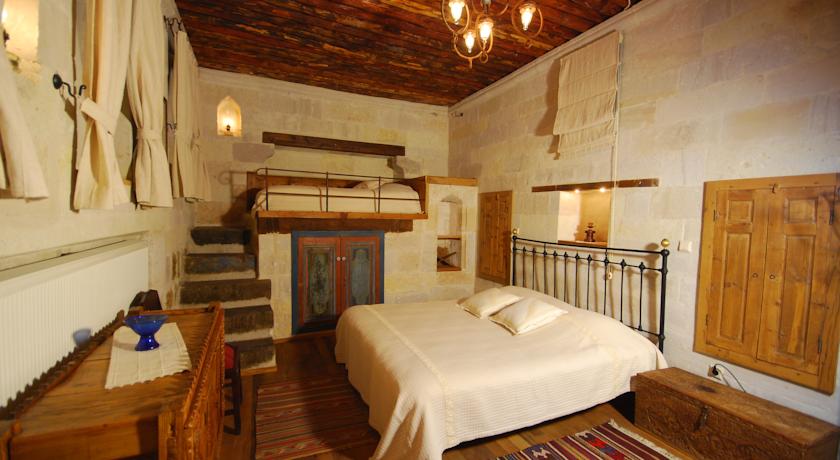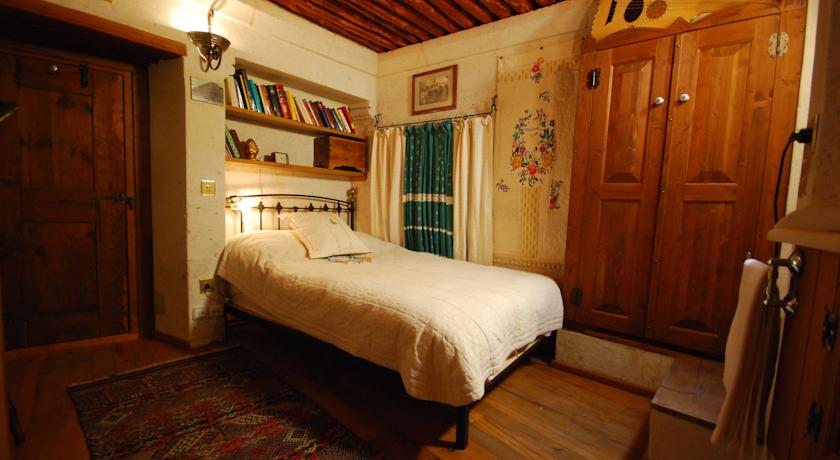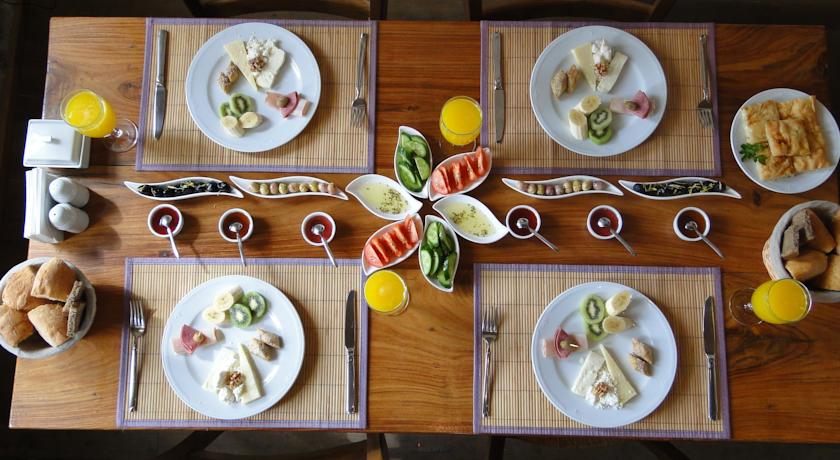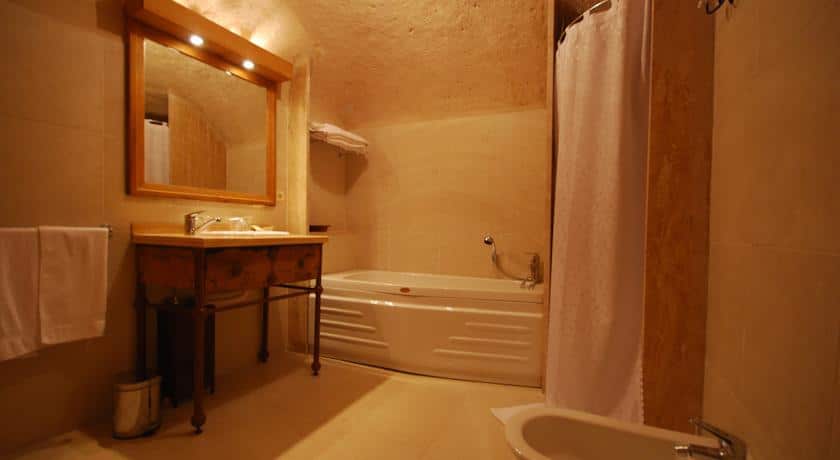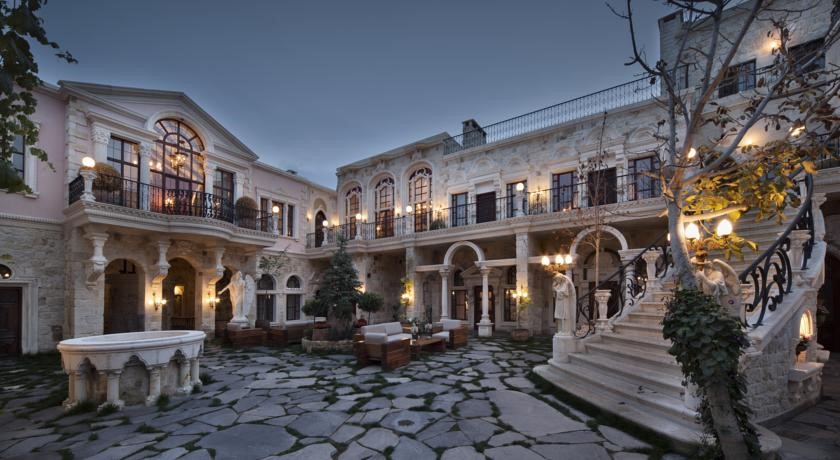 Sacred House, a stylish, elegant and a very exclusive boutique hotel located in Urgup, Cappadocia and it has lost none of its historic charms as being a former medieval mansion.
History, art and modern comforts combined with attentive service to provide a relaxing and luxurious visit in a refined setting with beautiful decor and antique furnishings.
Just opened a new section with an amazing lounge and a Spa.
Best enjoyed by couples... Perfect location for romance!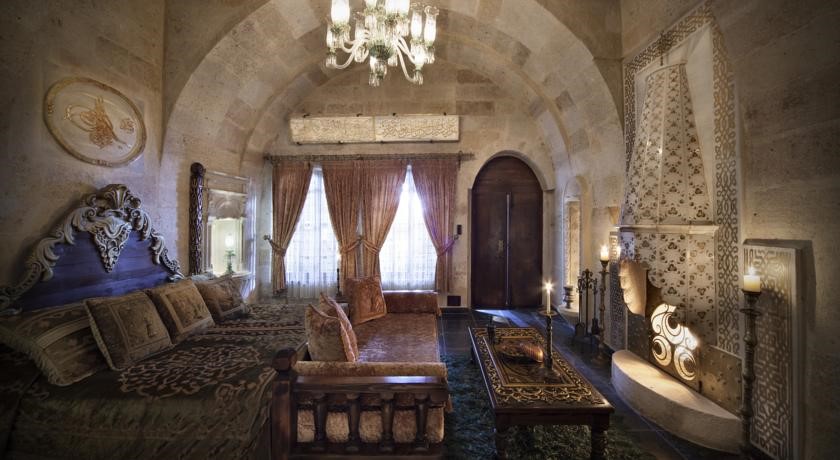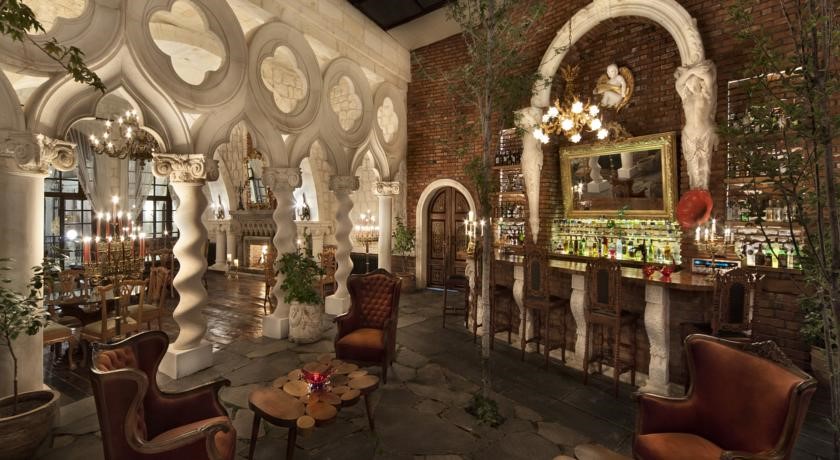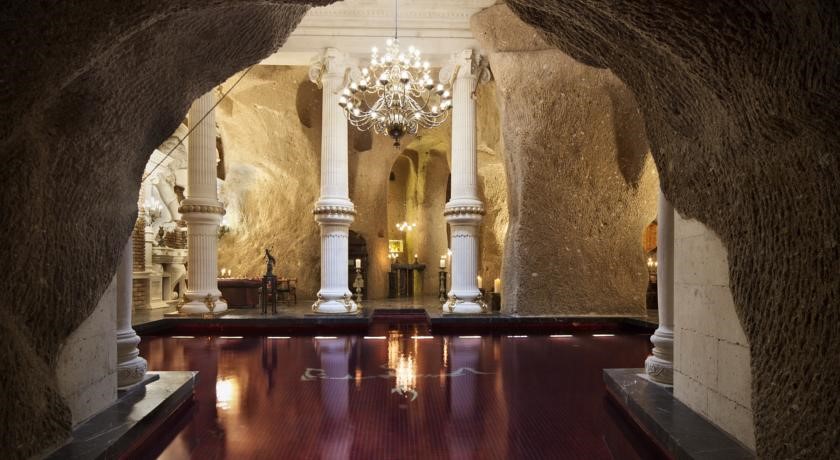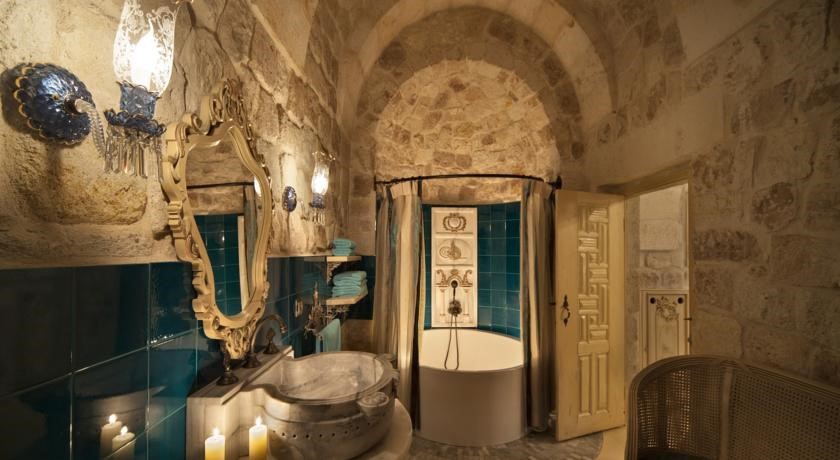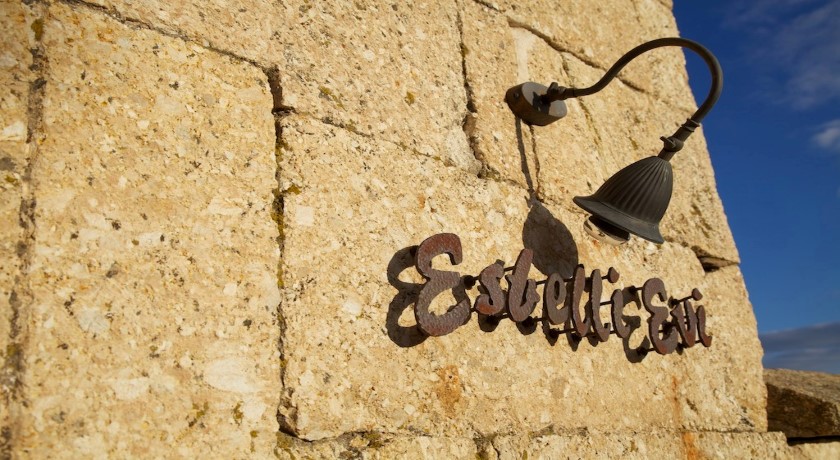 Esbelli Evi, being one of the first Cave Hotels in Cappadocia, is a hidden gem in the region. Suha "the owner, " is an intelligent gentleman taking care of his each and every guest.
The rooms, service, and the ambiance are so sincere that;"Esbelli is a home away from home!" that you will not feel abroad with its spacious rooms each as a combination of two or three different standard sized rooms.
Best enjoyed by families and couples. Perfect for a relaxing stay with style and leisure.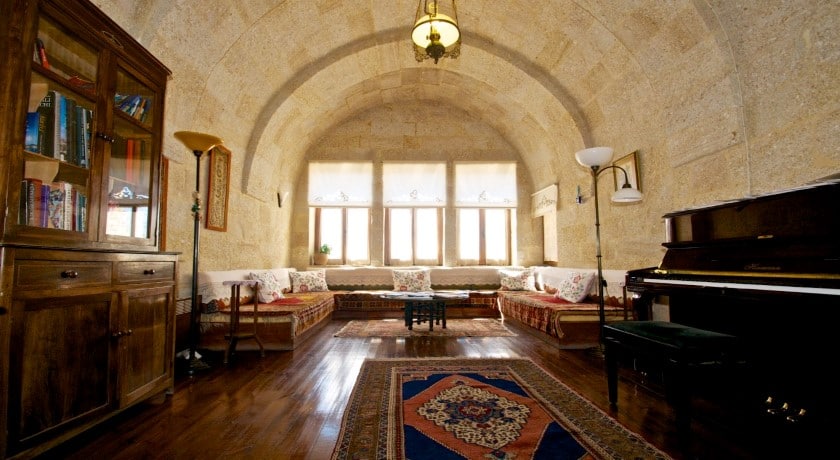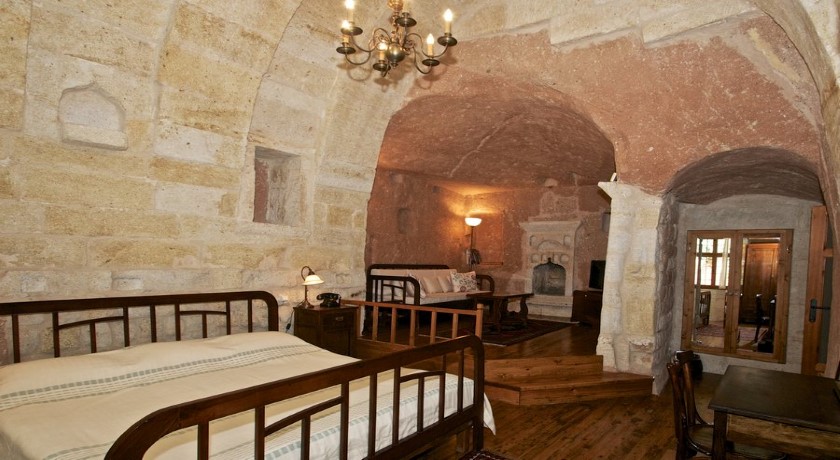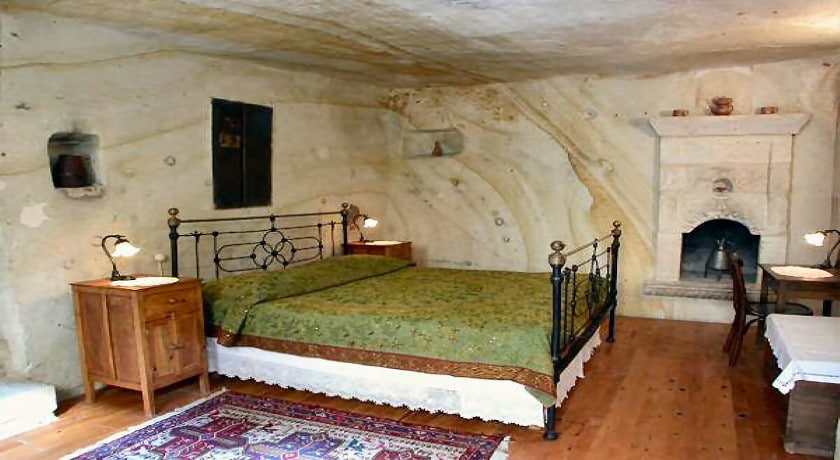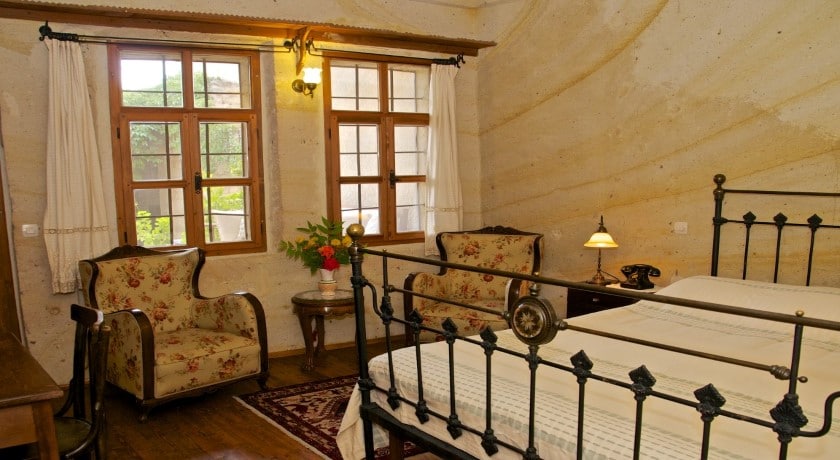 7. Yunak Evleri Cave Hotel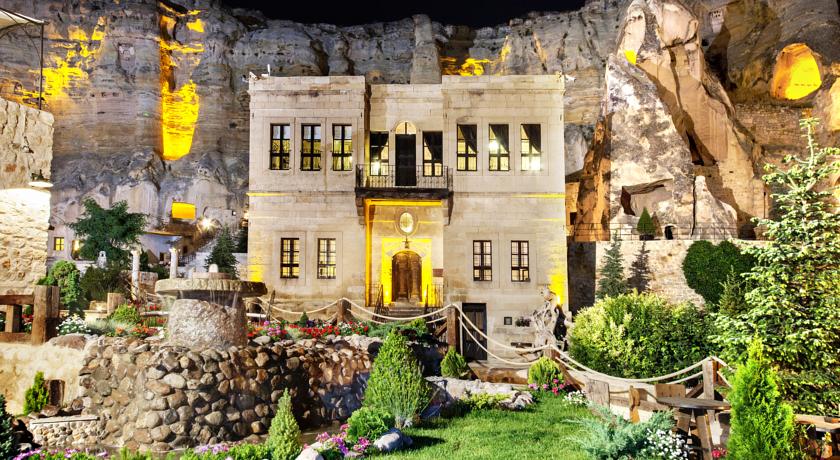 Yunak Evleri has 41 individually sized rooms, renovated from six cave houses and one big mansion, are set into the base of a dramatic and soaring outcrop, like an amphitheater with private patios in front of each room.
The hotel is outfitted with elegant accessories, antique furnishings, CD sound systems in the deluxe rooms and suites, a nice outdoor swimming pool, DVD room for guests, rooftop restaurant overlooking some beautiful cave views and more...
Suitable for couples and families.
Perfect for touring around Cappadocia itself!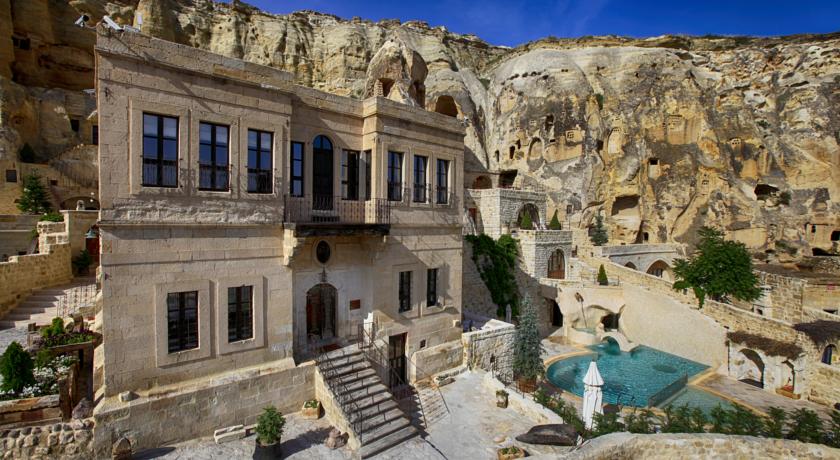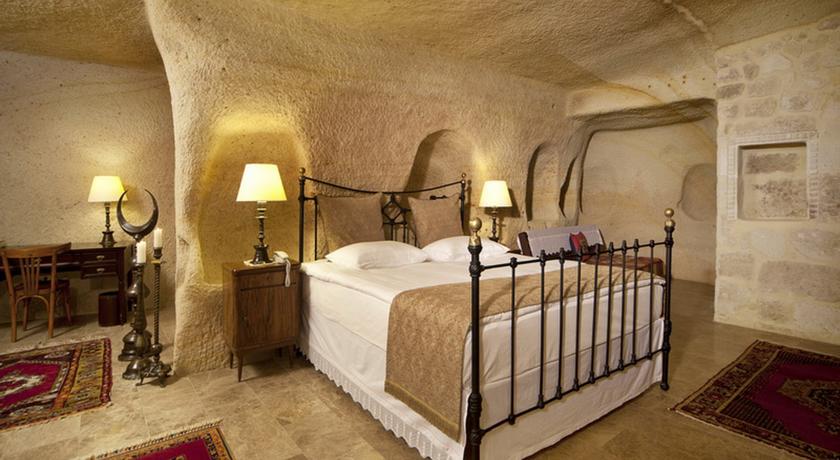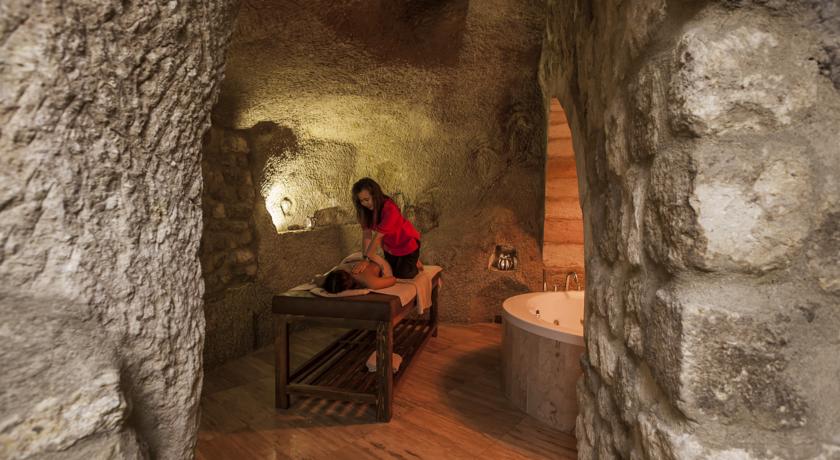 8. Kayakapi Premium Caves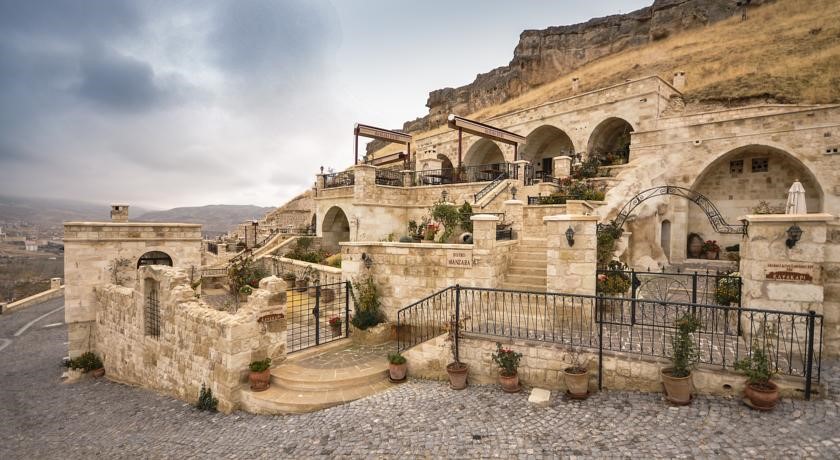 Today's premium caves of Kayakapi (means; rock door) has been occupied starting from Romans and since then, each civilization built all their houses on this hill when the city was the center of Cappadocia and called Bashisar (means: Head Castle).
By the end of late 1960; it was announced as an under-erosion danger area and being helped by the government; locals had to leave these old houses for the new ones where you will enjoy a full view of the new town.
The government started the project open to the public for all these houses (more than 875 buildings were registered) for the encouragement to restore the entire town.
While it has 16 rooms for now; every day they add more rooms with different themes where we will find you the most convenient room once you give us some tips about your preferences from a cave room with a pool or Hamam (Turkish bath) or both.
Best enjoyed by singles, couples, honeymooners, and families.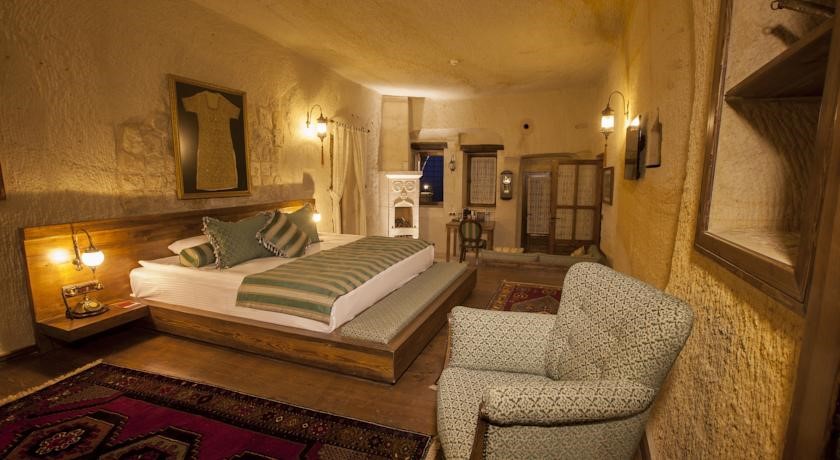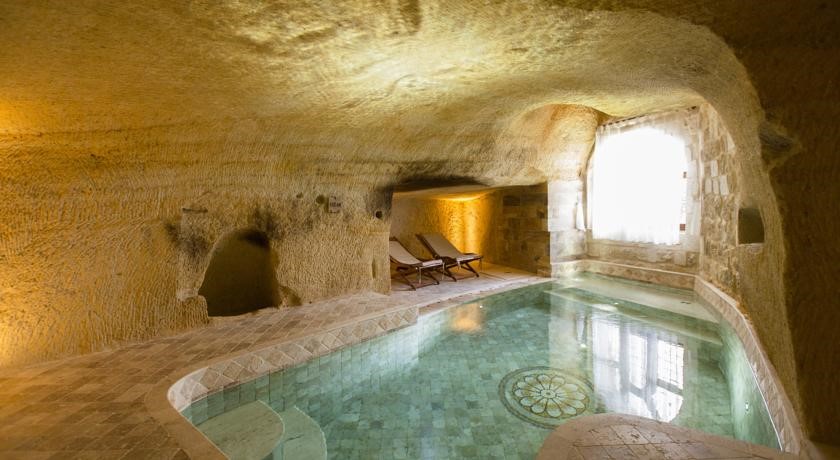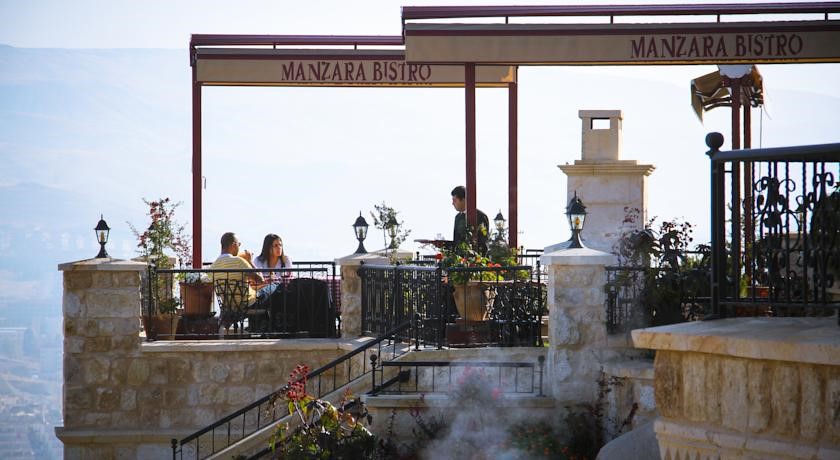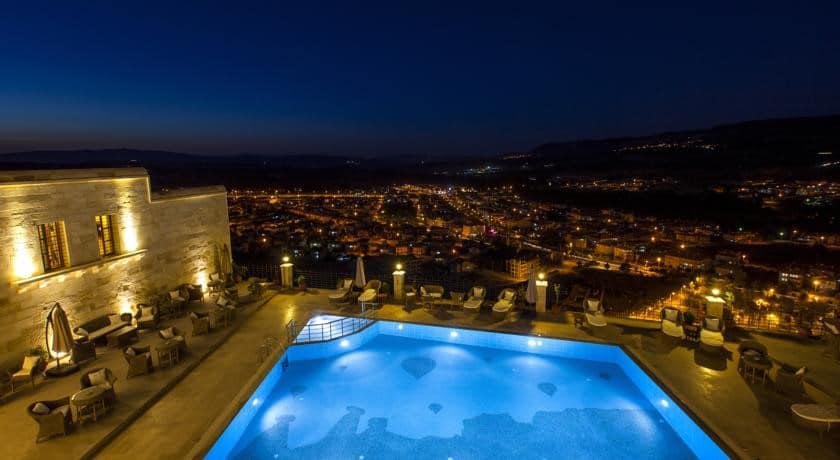 We tried to list some of the best hotels in Istanbul in the inventory to give you an idea. We will be able to share more similar options once we know more about your preferences.
Can't decide which one is the best fit?