While the neighborhood of Balat Istanbul has a rich history and is on the UNESCO World Heritage list, less than 1% of travelers to Turkey visit it. Have you heard of the "Neighborhoods of Faith"? Fatih, Fener, and Balat are where different religions and communities live in harmony to create a cultural melting pot.
Are you a fan of authentic, off-the-beaten-track locations? If so, these neighborhoods should be on your must-visit list next time you go to Istanbul.
Visiting the Fatih District
Fatih is one of Istanbul's most conservative districts and has a strong Muslim influence. First things first: make sure to visit the Fatih Camii. This mosque complex is on the highest hill in the city and is half a millennium old.
Unfortunately, much of the mosque was destroyed in an 1771 earthquake and had to be rebuilt during the 18th century. However, the original courtyard galleries, portal, and tombs still stand. Wednesdays are the best time to visit, as the area surrounding the mosque is filled with Istanbul's largest street market (Fatih Pazari).
Next, be sure to visit the Suleymaniye Mosque, one of Istanbul's most famous sites. Even though it's not the biggest, it's the city's grandest. It was built during the 16th century, but a fire in 1660 required large parts of it to be restored.
Fatih is home to two of Istanbul's greatest markets, so be sure not to miss them.
The first is the Grand Bazaar, which is the largest, oldest covered market still in existence. Here, you'll find food, clothes, and a variety of goods. It's open Monday through Saturday and attracts a large number of visitors each day.
The second is the Egyptian Bazaar, also called the Spice Bazaar. It's home to 85 shops that sell all kinds of spices, souvenirs, and Turkish delights. On the west, you'll find a selection of cheeses from all over Anatolia.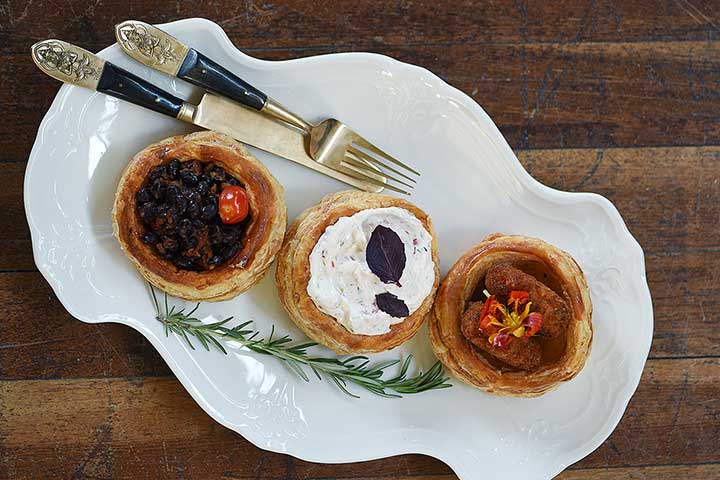 Be sure to spend some time eating here: it's considered Istanbul's gastronomic center.
Specialties of the Area Include
Kebabs (meat skewers)
Sarma (a rolled sponge cake filled with marmalade and covered In syrup)
Pide (pita with toppings similar to a pizza)
Kofte (meatballs)
You won't go wrong eating at any of these restaurants, but we recommend eating street food for a more authentic experience.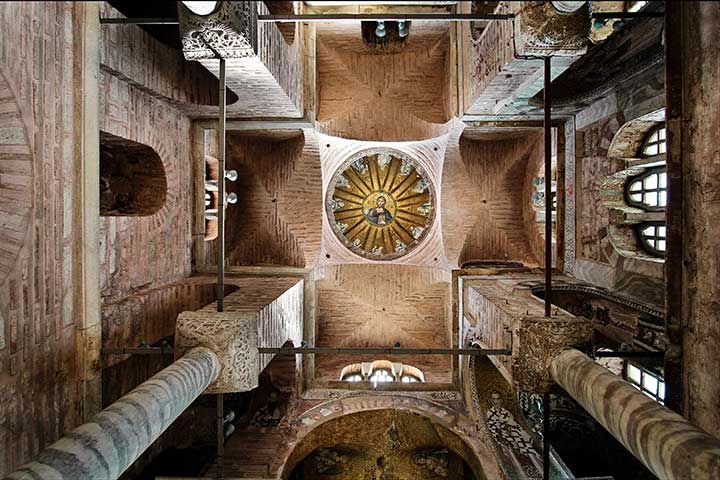 Visiting the Fener Istanbul District
Fener is the historically Greek Orthodox neighborhood and is Istanbul's Christianity center. Since the 1600s, it has remained the city's most important Greek neighborhood. Journey through its winding streets and alleyways, and don't be afraid to get lost.
First, make sure you go to the Church of St. George, home to the leaders of Eastern Orthodox Christians. This is the seat of the Ecumenical Patriarchate of Constantinople (Patriarchate of the Greek Orthodox Church). It's a beautiful place to pray and light a candle no matter what your religion happens to be.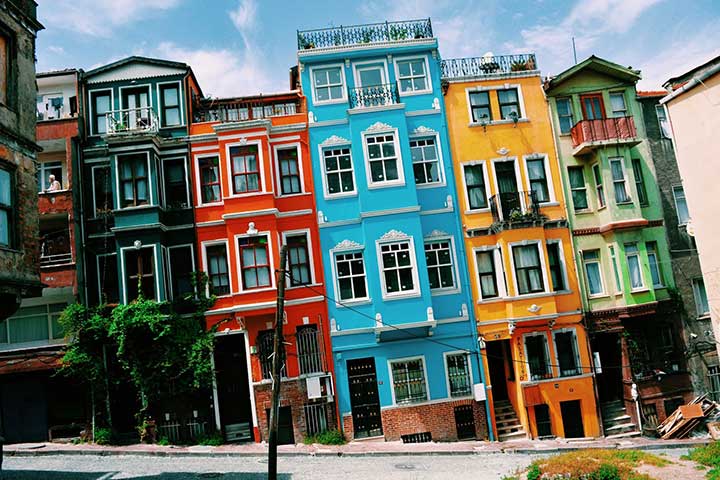 Make sure to stop by and view the Phanar Greek Orthodox College. This red building overlooks the entire district and was established all the way back in 1454. The school used to be for children of prominent families in the Ottoman Empire.
Finally, be sure to stop to visit the Church of Saint Mary of the Mongols. This is the only Byzantine church that has never been converted to a mosque throughout Istanbul's extensive history. Although not open to the public, admire the red exterior, giving it the nickname the "Bloody Church".
Looking for a place to eat? Try Agora Meyhanesi, a Turkish tavern that has Turkmen, Armenian, Greek Orthodox, and Zaza chefs that work together to create a multi-ethnic culinary experience. or if you're wanting some kofte, go to the unassuming Canak Mangalda Kofte, which has some of the best kofte in the city.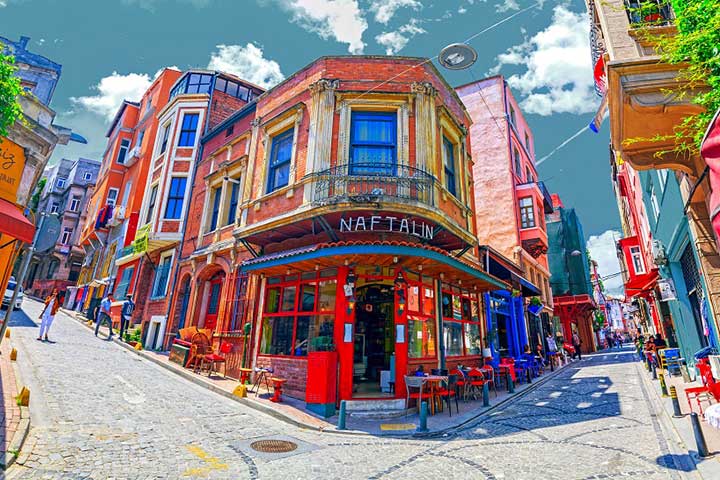 Visiting the Balat Istanbul District
Balat is the historic Jewish quarter that survived the Byzantine and Ottoman periods. Most left after the 1894 earthquake to move to Israel, Galata, or Sisli. However, there are still remnants of this area's history.
Balat Istanbul is home to the Ahrida Synagogue. Built in the 1400s, this is the city's oldest synagogue. Be sure to make an appointment with the rabbi in advance so you can visit. But this home of religious coexistence has much more than synagogues: you'll also find an abundance of churches and mosques.
The coexistence is best emphasized by the Chora Museum. This museum started out as a church, became a mosque in the 16th century, and then was converted to a museum in 1948. Here, you'll find some of the best Byzantine frescoes as well as a variety of Christian and Muslim art.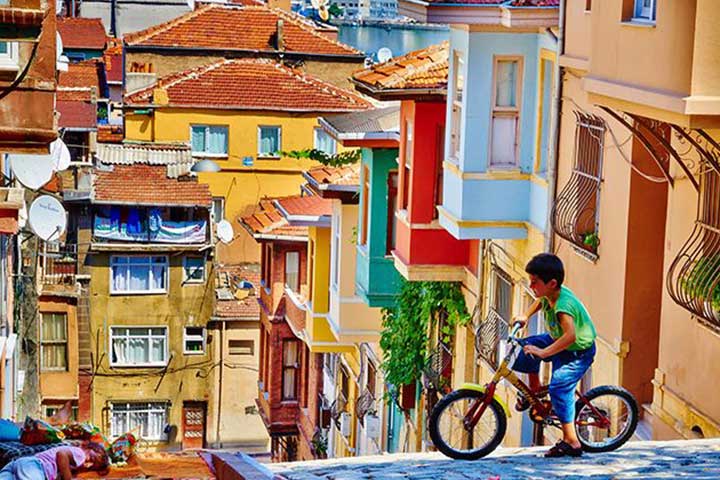 But the best thing to do in Balat is to wander around and take in the atmosphere. Here, people still gather on doorsteps, children play in the streets, and colorful houses surround you. It's one of the last places in Istanbul where you can get a truly local experience.
It's also a great region for traditional Turkish cuisine, where any of the surrounding cafes will offer an authentic meal. If you're looking for something special, try visiting Asitane. Located on the ground floor of an Ottoman Mansion, you'll experience a recreation of Ottoman Palace cuisine.

Book Your Trip to Istanbul Today!
We hope we've convinced you that you must visit Fatih, Fener, and Balat Istanbul with this informative guide. Don't miss out on the best Istanbul has to offer: take a private tour with Travel Atelier! Contact us for more information on how to make the most out of your trip to Istanbul.