Do you love to eat? Are you the adventurous type who is keen on trying everything? When was the last time you tried something new?
When it comes to food, the world never runs out of new cuisines. And if you love traveling to different countries, trying out local delicacies is a must.
Food gives you a glimpse of what their culture is all about.
Of the many different world cuisines to try, Jordanian food is one of them. So if you are planning to go to the Middle East, make sure to swing by Jordan to try out their gastronomical treats.
But if you have no idea of what to expect, continue reading below and prepare to salivate.
Jordanian Food: The Must-Tries
If you were to define Jordanian food, it is a scrumptious fusion of various culinary tastes. Jordanian cuisine features influences from Persia, North Africa, the Middle East, and the Mediterranean. If you are going on a trip to Jordan, make sure you taste these nine must-tries.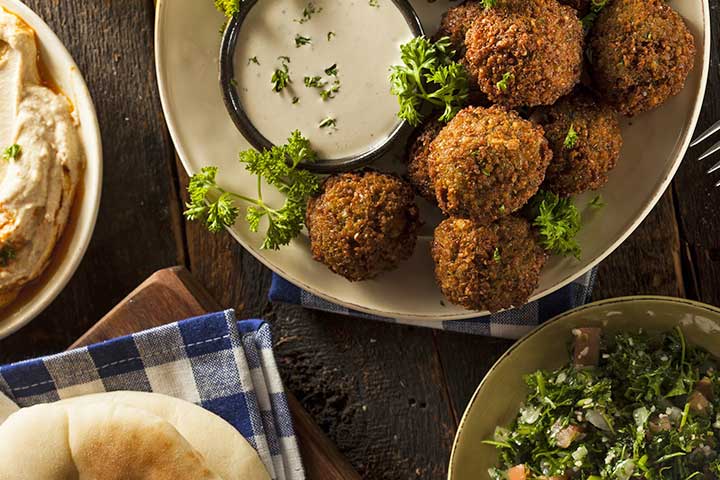 1. Falafel
Jordanian falafel features ground chickpeas and different kinds of spices. Generally, the cook shapes the falafels into mini patties. After achieving the perfect shape, he then deep-fries the falafels.
Falafels are one of the most versatile light meals in Jordan. You can eat them with the delicious Jordanian bread or put them inside a sandwich. If you want, you can also eat them on their own.
As for the taste, a good falafel is fluffy on the inside. On the outside, it's all crispy goodness. It also gives you an exciting aroma of garlic, parsley, and cumin.
2. Hummus
When we talk about Middle Eastern cuisine, we cannot miss out on hummus. It is arguably the most popular Middle Eastern food.
Jordanian hummus uses the same ingredients as hummus from other parts of the world. However, it offers a distinct taste, thanks to the way cooks mix the ingredients.
It features the right amount of garbanzo beans and tahini. It also comes with a zest of lemon juice plus olive oil.
Best of all, hummus is highly nutritious. It is anti-inflammatory, high in fiber, and low glycemic.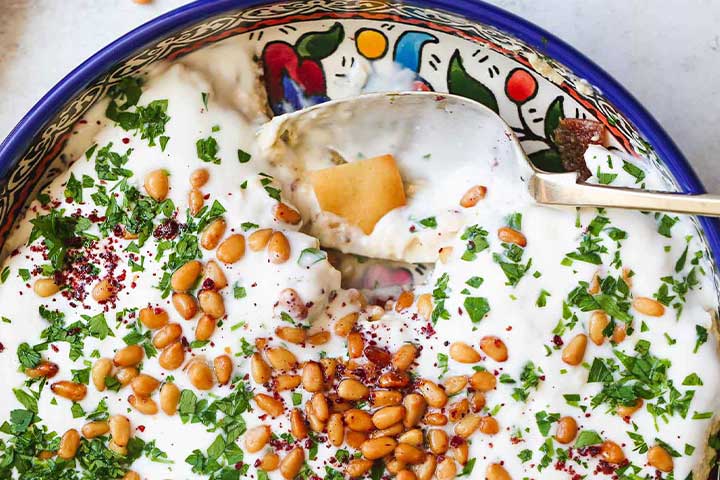 3. Fattet Hummus
The fattet hummus is like hummus but with a different twist. It is basically a combination of hummus, tahini, lemon juice, and bread soaked in a broth.
This makes the bread easy to dissolve and mix with the other ingredients. You may find its taste similar to regular hummus. But the texture is very different.
It is more airy and fluffy, with a texture that is similar to whip cream.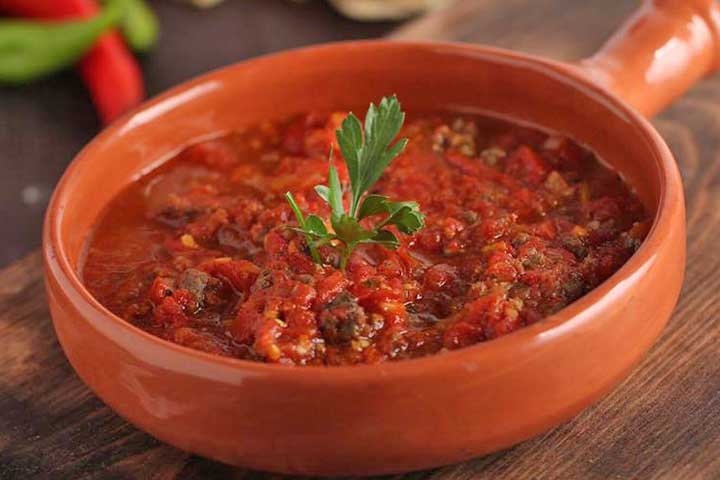 4. Galayet Bandora
Also called the galayet, the dish features garlic, salt, olive oil, and fresh tomatoes. The cook stews that tomatoes until they reach a soft texture. Thereafter, he purees the tomatoes before mixing it with the other ingredients.
It offers a unique combination of sweetness and tartness. Jordanians love eating the galayet bandora with rice or bread.
If you have more time to explore, you can look for the galayet with meat. It features the same ingredients but this time, with beef cubes to boot.
5. Mansaf
A list of must-try foods of Jordan is not complete without its national dish – the mansaf. The dish features three key ingredients: lamb, rice, and jameed. If you plan to host a destination wedding here, this is one dish you can't miss out on.
Jameed is dry and fermented goats' milk yogurt. It is then rehydrated in the form of gravy. This gravy is what you put on top of the rice and lamb.
This whole combination gives a magical salty and sour taste with a kick of that goat flavor. Don't leave Jordan without getting a taste of this dish.
6. Kunafa
A gastronomical experience in Jordan is incomplete without getting a taste of the kunafa. This exquisite dessert is a mixture of cheese or cream that rests under a crispy layer of pasty threads.
It also comes with syrup on top to complete that sweet and tangy taste. The best way to enjoy kunafa is with a cup of thick Turkish coffee on the side.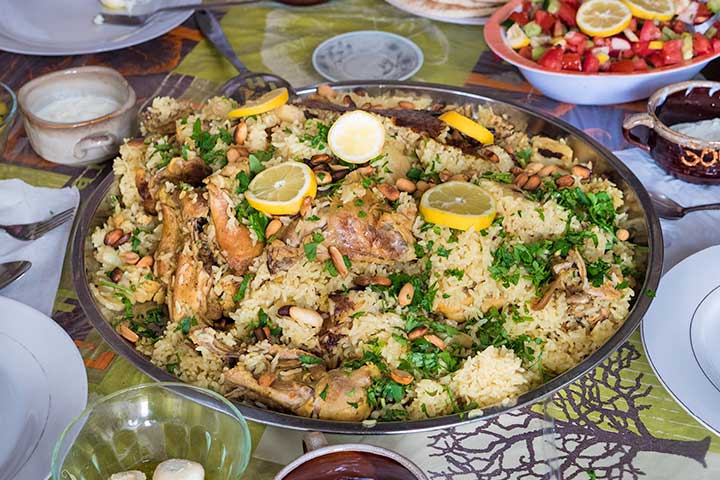 7. Maqluba
If you translate maqluba in English, it simply means upside-down. This is because of its unique preparation and presentation.
Maqluba features chicken or meat on the bottom. On top is a mixture of rice and different kinds of spices. You cook all of these elements together before flipping the pot over on a communal tray.
Sometimes, a huge plate can pull off the trick.
Through this flipping method, the rice switches into the bottom. The meat, on the other hand, goes on top.
As for the taste, expect a broth flavor that will remind you of chicken rice. Since the cooking process involves several hours, expect the meat or chicken to easily fall apart.
8. Zarb
This is another meat dish that involves a unique preparation. First, you marinate the meat before mixing it with vegetable chunks. Then you bake it in a pit with burning hot coals.
But the biggest surprise element is the use of sand. You will cover the meat with sand until it emerges from the ground.
With several hours of slow baking, you can expect very tender meat that falls from the bones.
Besides, there is also a proper way of eating Zarb. First, you need to hold your left hand behind your back. Then you will use the fingers from your right hand to scoop the food.
Roll the food into a compact ball and complete the process by popping the entire ball into your mouth.
9. Fresh Juices
Lastly, if you drive along the countryside of northern Jordan, you will see trucks carrying piles of fresh fruits. From lemons to pomegranates, these trucks offer the best of the season's harvest.
Get some pomegranates and have a local press them by hand. Collect the bright red juice and drink up. You can also go for sugarcane juice. This is a favorite among locals who want to maintain a healthy stomach.
Get a Taste of the Middle East, Today!
Whether it's a week-long visit or a quick weekend stop in Jordan, you need to try these Jordanian food offerings. But first, you need to plan your Jordan trip the right way.
Send us a message or give us a call and we will handle the arrangements of your dream trip to Jordan.
Or if you wish to go on a honeymoon in Greece or explore other parts of the Middle East, we can make it happen for you.