Did you know that Istanbul is one of Europe's most affordable cities to visit?
This gorgeous city, resting between Asia and Europe, is vibrant with Turkish culture, phenomenal food, and more. Nisantasi, a prime shopping district in Istanbul, is a prime location for all this — plus great stores and malls. Here, labels like Louis Vuitton, Prada, and Gucci are not uncommon.
Are you considering taking a trip? Why not add Nisantasi to your list? Now is as good a time as any — Istanbul loves hosting tourists.
In 2018 alone, Istanbul attracted a whopping 13.4 million foreign tourists.
So sit back and let us show you why Nisantasi is worth a visit. By the end of this article, you'll want to start booking your flight and hotel! (We can help with that, too.)
Here are the top things to see and do in Nisantasi, Istanbul.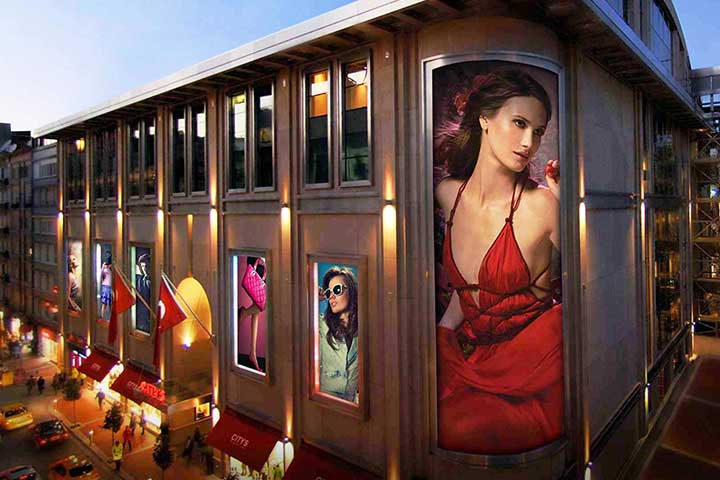 1. Shop Your Heart Out
Nisantasi is a shopping lover's dream.
Known for being a shopping hubbub, it hosts designer labels, authentic Turkish designers, and more. You can't come to this city without spending a day walking or riding the metro around, hitting up a variety of shops, both large and quaint.
There's the Nisantasi Shopping Center, which has five levels of upscale shopping sprinkled in with some more mid-range clothing stores. This is perfect for those who like to immerse themselves right in the hustle and bustle of everyday Nisantasi life.
There are more low-key options for those who love to walk and window shop. Visit tons of locally-owned boutiques and get an array of goods — furniture, clothing, jewelry, art, food, and more!
Stores like Zencefil Aktar sell amazing spices that you can't find anywhere else in the neighborhood. Take some back home with you, or cook a meal that night in your luxury hotel.
Visit Sarar if you've got a guy in your group with great style (see — even the men can enjoy the shopping!). They can even visit a local fabric shop called Bagzibagli, where suits and shirts are custom-made right there. They'll be able to take home an item that no one else will have.
Ladies, there are plenty of Turkish shops with authentic Turkish wear. Choose from a variety of materials, fabrics, patterns, and colors. Boutiques like Faik Sonmez and Adil Isik are well-known for amazing selections of women's clothing.
The variety of shopping options continues. Visit a quaint local bookshop called Remzi for a smartly-curated collection of books of all genres.
Oh yeah — did we mention that this is all on one street? Keep walking around Nisantasi's blocks to find much, much more. You'll need to spend at least a few days here!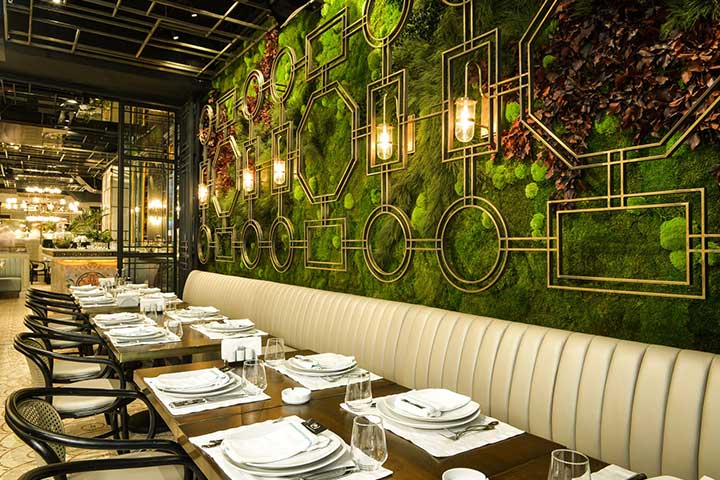 2. Eat the Local Cuisine
What are the locals eating and drinking in Nisantasi, Istanbul? Well, with some of the best shopping in Istanbul, we can assure you that the restaurants, bars, and cafés are no different.
Finish your shopping trip with some luxurious food and drink. Nisantasi is home to a plethora of restaurants and bars hosting a variety of different cuisines. It's as well-known for its food as it is for its shopping.
If you want something casual for a light meal, pay Kase No.16 a visit. Kase is Turkish for "bowl," and that's the main feature on this menu. Try Salmon bowls, chicken or shrimp bowls, or even Swedish meatballs.
Are you craving some traditional Turkish cuisine? Try Tabak, a Turkish restaurant famous for its crispy lahmacun — which is hailed for being the best in Istanbul. (Lahmacun is like pizza, by the way.)
Winding down with some drinks after a long day of shopping? Visit Spago for gorgeous views — it overlooks Macka Park and Bosphorus — impeccable service, and an aesthetic like a fancy hotel.
Of course, that's not all there is. You've got to have at least one romantic evening at a notable fine-dining restaurant in Nisantasi. We've got a few options for those who want to sit and relax for a couple of hours while dining at a prestigious place.
Try Frankie Istanbul at the Sofa Hotel for tartar, sashimi, and more delicate plates. Alta, featured in Celebrity Chefs, has amazing cocktails, an awesome brunch menu, and great dinnertime fare.
Don't be shocked if you come across many celebrity sightings throughout your trip in Nisantasi. These restaurants are used to feeding celebrities from all over the globe.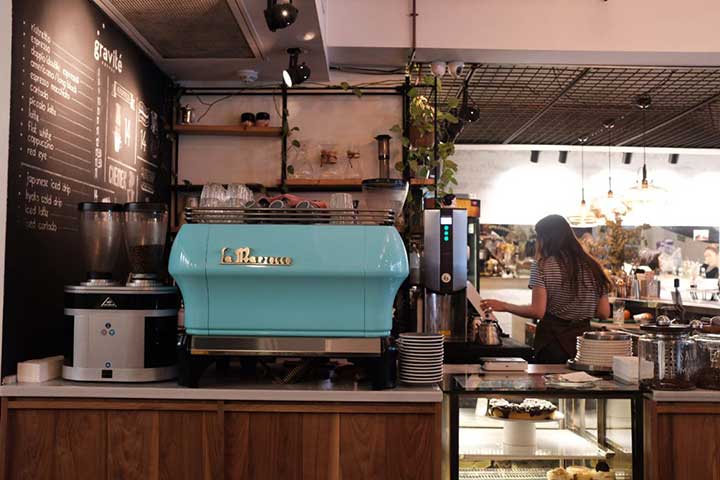 3. Get Coffee by the Sidewalk
You can't do as the locals do and skip a sidewalk café or a Turkish coffee! Sit down, grab a cup, and watch the hustle and bustle whir past you while you sip expertly-roasted coffee.
If you need breakfast before a day of shopping, grab an eggs benedict at Gravité Coffee Bar. Or go to Petra Roasting Co. on hotter days for their signature cold brew and iced coffees. These coffee shops have Turkish coffee that you won't find anywhere else.
Borderline Coffee is a favorite with the locals — they have an "international multi-roaster concept." This means their coffee can come from Massachusetts or Oslo, or right there in Turkey. And their deliciously-sweet food menu is perfect for pairing with your coffee.
It's nearly Turkish custom to have something sweet with your coffee! Don't opt out of delicate cookies, cakes, and pastries.
Enjoy Nisantasi
Whatever you do in Nisantasi, you're sure to enjoy yourself. You may want to bring along an empty suitcase to haul back all the treasures you'll buy there! Nisantasi is full of wonderful Turkish goods and designer labels that you won't be able to leave without.
Do you want help finding some of the best tours, hotels, and destinations while in Nisantasi?
Please contact us today to start planning your dream trip! We've been helping travelers plan their ideal vacations since 2004.