In places like the UK, approximately 11 million loaves of bread are bought daily by 99.8% of the households. Ever since its discovery, bread became a daily breakfast meal for most people all over the world.
There are many types of bread with a range of tastes and flavors as diverse as the cultures of the world.
In Jordan, bread is not only a breakfast treat but also a cuisine that accompanies every other meal. In restaurants, waiters always ensure that you have hot piping pita on your plate.
Though the Pita, Shrak, and Taboon are the most popular types of Jordanian bread, there's a new type that's causing a buzz. Technically, it's not new; it's the exact opposite.
Archaeologists have recently unearthed the burned remains of bread in a prehistoric site in the Black Desert in northeastern Jordan. Estimated to be 14,500 years old, it is officially the world's oldest bread.
What Makes This Bread Special?
Though the discovery is fascinating, you may wonder why it's drawing so much excitement, especially among historians.
Before this bread was unearthed, that earliest evidence of bread came from Turkey, and the remains were 9,000 years old.
This discovery proves that bread came around 5,000 years earlier than previously thought.
Historians attribute the origin of bread to the emergence of agriculture and early farming societies that cultivated legumes and cereals.
However, this newfound bread turns that notion on its head; it predates plant cultivation by more than 4,000 years.
Scientists have to reassess the relationship between bread production and the origins of agriculture. According to Arranz-Otaegui, it is possible that bread may have provided an incentive for people to take up plant cultivation and farming.
Where Was the Discovery Made?
Archaeologists made this finding at a stone structure at the heart of the Black Desert in northeastern Jordan.
The structures were made of basalt stones and had round-floor fireplaces in the middle of the hut that was about a yard in diameter.
This area was inhabited by Natufians (prehistoric peoples in the Levant).
They were an enterprising group of hunters and gatherers.
Scientists from the University College of London, the University of Cambridge and the University of Copenhagen suggest that the discovery of the delights of gluten may have pushed them to attempt cultivating the ingredients.
This, in turn, may have spurred the Neolithic agricultural revolution. It also suggests they abandoned their nomadic lifestyles for a more sedentary one.
After extensive microscopic analysis of the site, evidence suggests that the Natufians had meat and a plant-based diet.
About 95 plants were commonly consumed. These include wheat, barley, oats and bulrush (a plant with edible roots, shoots and 'nutlets').
However, it is still not clear if these people deliberately cultivated these crops or collected edible weeds opportunistically.
DrAmaiaArranz-Otaegui off the University of Copenhagen, who made this discovery, suggests that the Natufians ground the cereals and tubers to produce flour which was mixed with water to make the dough.
The kneaded dough would then be baked over an open fire or on a hot flat-stone.
At least 24 food remains found at Shubayqa were identified as being bread-like. Twenty-two of these samples were found in the fireplace dated back 14,400 years.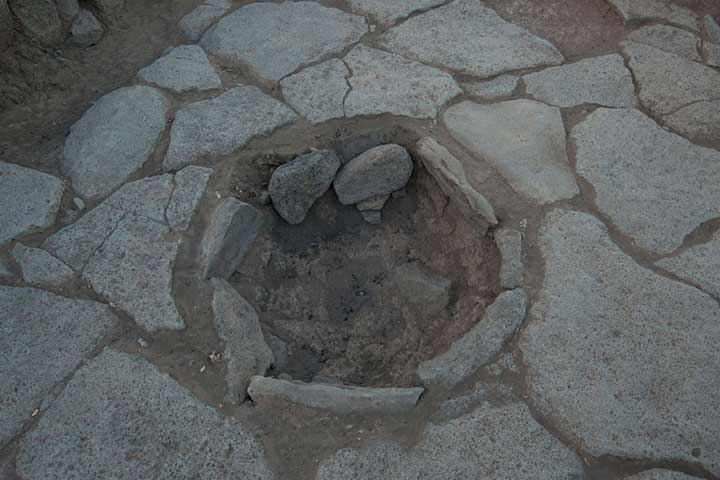 How Did the Oldest Bread Survive All This Time?
How could this prehistoric bread have survived all this time without moldering? It did not. What archaeologists discovered were charred remains of the pastry around fireplaces at the site.
It is only after the rigorous analysis that it was identified as bread through archaeological criteria.
Could the Natufians Have Cultivated the Cereals?
The idea that ancient people began to bake even before practicing agriculture is not one to take lightly.
So is the idea that they were cultivating their crops 14,000 years ago. However, evidence of early cultivation has been found in other sites around the world.
Archaeologists have controversially identified evidence of early cultivation at a site called Ohalo by the Sea of Galilee dating back as early as 23,000 years ago.
Besides, in the Levant and Israel, there's a lot of evidence of plant cultivation during the Late Epipalaeolithic period. This is between 23,000 years and 11,500 years ago.
However, it was sporadic and archaeologists have not discovered any other signs of cultivation for thousands of years following Ohalo.
If indeed there was cultivation, it was small scale and very opportunistic and not all archaeologists agree with the idea. Some suggest it was practiced for some time then it disappeared. This is probably because it was not fully embraced.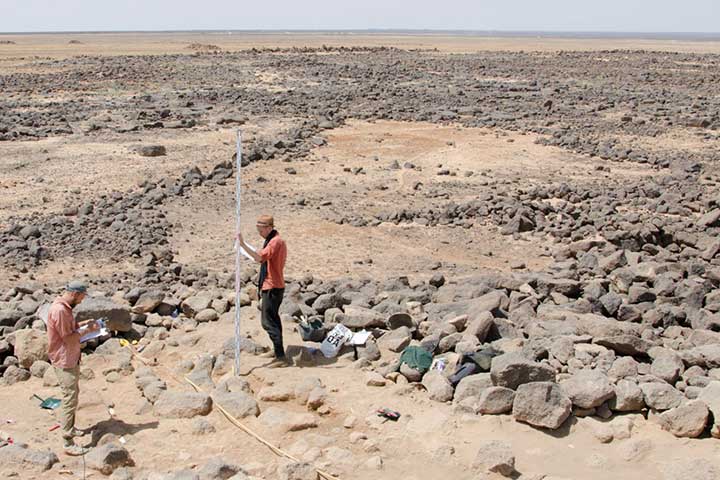 Types of Bread to Try in Jordan
Jordanian bread comes in all shapes and sizes. Round, rectangular, flat, or fluffy name it. Aside from shape and texture, the bread varies in the combination of ingredients. With every region, you will find a unique type of bread.
Here are some of the types of bread you have to try when you visit Jordan.
Pita
This is the most common type of bread in Jordan. The Pita is soft, slightly leavened bread. It is baked from wheat flour and has a pocket in the middle for you to stuff with Falafel a Levantine street food.
Their Pita is much larger than the American Pita and only costs $ 0.30.
Shraak
The Shraak is a whole-wheat best eaten hot. It is very thin and easy to prepare thus a common household meal accompaniment. It's the perfect bread to accompany hummus or Ful (fava beans) as it is thin and has pliable consistency.
Taboon / Laffa
This is a slightly leavened flatbread baked in Tabun ovens. These ovens are cone-shaped and made of clay with openings at the bottom for stoking the fire. It is the perfect street food and can be stuffed with hummus, falafel or meat.
Where Can You Enjoy 15,000-Year-Old Bread?
Researchers have begun attempting to reproduce the bread. They have already managed to make flour from the tubers used in making the ancient cuisine.
According to Arranz-Otaegui, the tubers used to make the bread are quite gritty and salty but also sweet. It is only a matter of time till the oldest bread is available again.
Travelatelier is a travel consulting service provider for independent travelers. Thinking of going on vacation? Contact us today for an experience you will never forget.