Does a gorgeous lakeside picnic sound good to you? If so then you won't want to leave Turkey without bringing a basket lunch and setting up in front of one of its scenic lakes. These lakes are some of the most popular tourist spots in Turkey.
They're perfect for not only picnicking but also hiking, camping, swimming, birdwatching, fishing, and sightseeing in general. They're certainly the perfect addition to any vacation but you have a bunch of choices. How do you pick the best one for you and your group?
Luckily for you, we can help you out with that. While all the lakes in Turkey are amazing, here are ten of the best.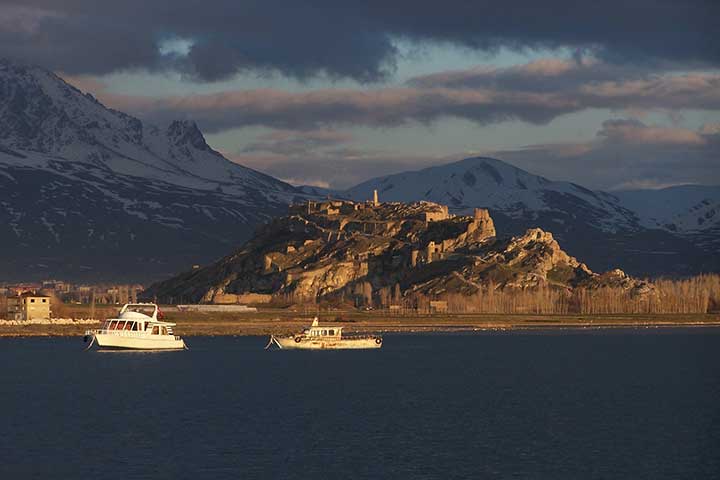 1. Lake Van
Located in Eastern Anatolian Turkey, Lake Van is the country's largest lake. It's a popular spot for water activities that don't stop because of a little cold weather in the winter.
Due to the high salt content of the lake, it doesn't freeze at all during the colder months. So you can enjoy power boating and sailing no matter the time of the year. The high salt content also makes the lake ideal for swimming but you may want to stay away from that during the winter.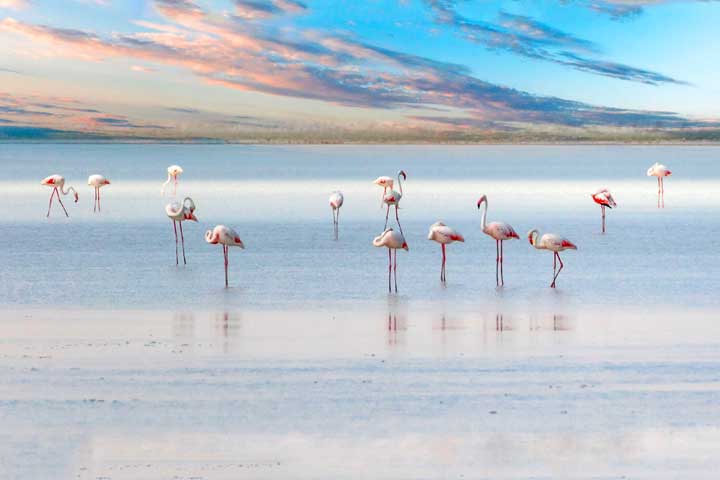 2. Salt Lake
In terms of salt content, Lake (Salt) Tuz has Lake Van beat. Lake Tuz actually produces so much salt that it's mined in the warmer months when it hardens. Most of Turkey's salt consumption actually comes from this lake.
It's a popular spot for birdwatchers everywhere because the lake attracts several species of birds. This includes the ever-popular flamingos.
3. Lake Salda
When you reach Lake Salda you'll probably feel like you made a wrong turn and ended up at a beach. This is because the gorgeous blueish green waters are surrounded by soft white sand.
Its beauty makes it a popular spot for relaxing and picnicking. If you get a little hot while you're lounging then the water is there and prime for a refreshing dunk.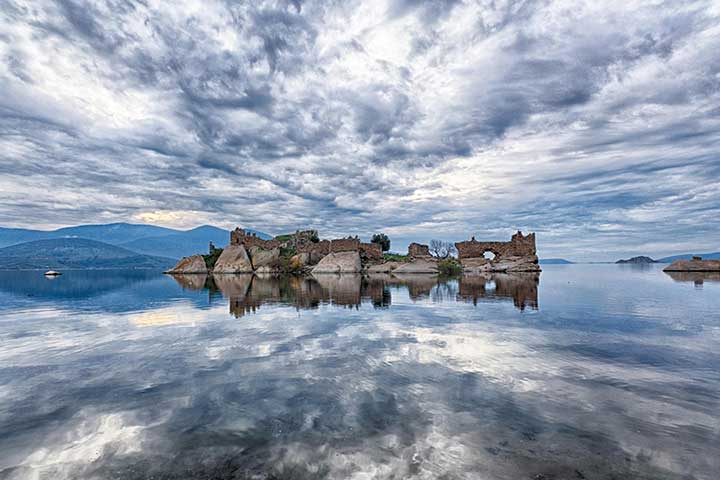 4. Lake Bafa
Lake Bafa is going to be another one that you won't want to miss if you enjoy bird watching. Hundreds of thousands of birds make their home here because the lake provides them with a safe ecological place to stay during the winter.
You'll see cormorants, pelicans, sea eagles, and much more. Also, if you aren't a fan of camping out, there are several different villas and apartments located near the lake that you can rent.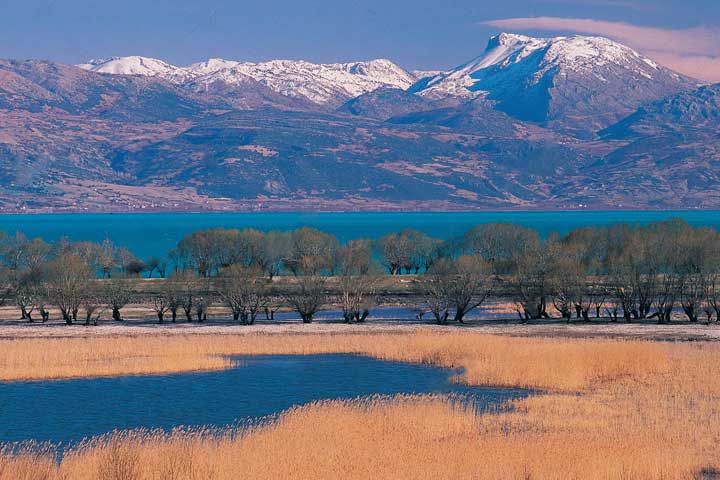 5. Lake Egirdir
If fishing is more your style than bird watching then you'll have a great time at Lake Egirdir. You'll be able to catch bass, trout, and carp. If you're not too much of an angler you can watch other fishermen do it. You can even buy from them if you can't catch anything but still want to enjoy fish by the lakeside.
Once you've had your fill of fish you can visit the ancient palace located near the lake. Around this palace, you'll find several shops where you can buy different rose oriented beauty products.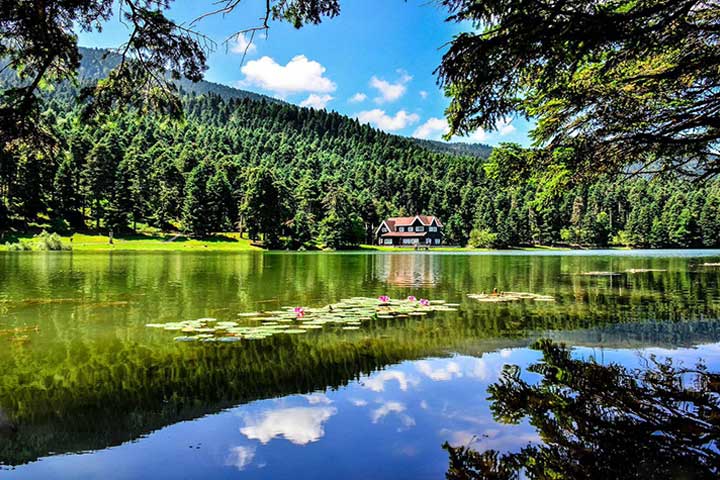 6. Lake Abant
Lake Abant is one of the more under-rated lakes in Turkey but that doesn't mean it's lacking in attractions. The lake is located in the Black Sea area which is notorious for its species of plants and fauna that you can enjoy while you hike.
If you're more of a fisher than a hiker, Lake Egirdir isn't the only lake that has great fishing spots. There are a unique species of trout that makes its home here. During the winter the lake freezes over making it an ideal spot for you to bring your family to go ice skating.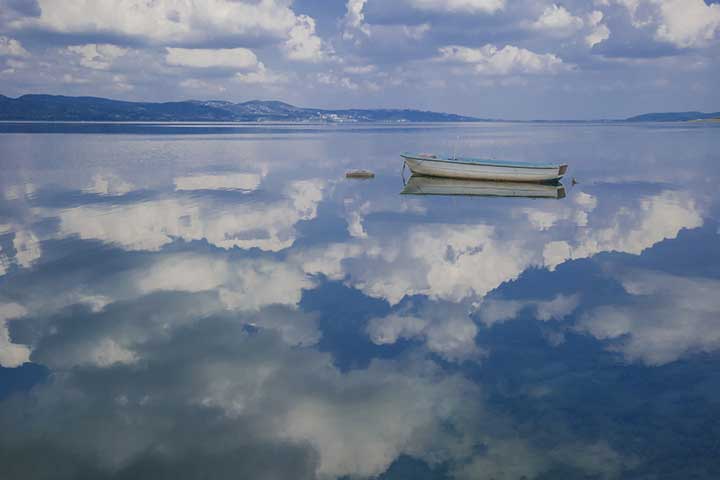 7. Lake Sapanca
Lake Sapanca is located near the large city of Istanbul so by coming here you kind of get the best of two worlds; the hustle and bustle of the city and the relaxing calming effect of nature.
At the lake, you'll be able to go fishing, skiing, kayaking, and canoeing. If you get hungry there are plenty of restaurants by the lakeside that you can check out.
Once you're ready to wind down for the day, you have the option to camp out at this beautiful lake or hit nearby spa resorts.
8. Golbasi Lake
Golbasi Lake in Hatay is a new holiday spot for birdwatchers and anglers alike. It's home to the 193 bird species and about some other endangered bird species making Golbasi Lake a wildlife reserve for them.
Future plans include a nice track for a morning walk or jogging, birdwatching cabins and areas, underwater aquariums or tunnels and limited fishing opportunities.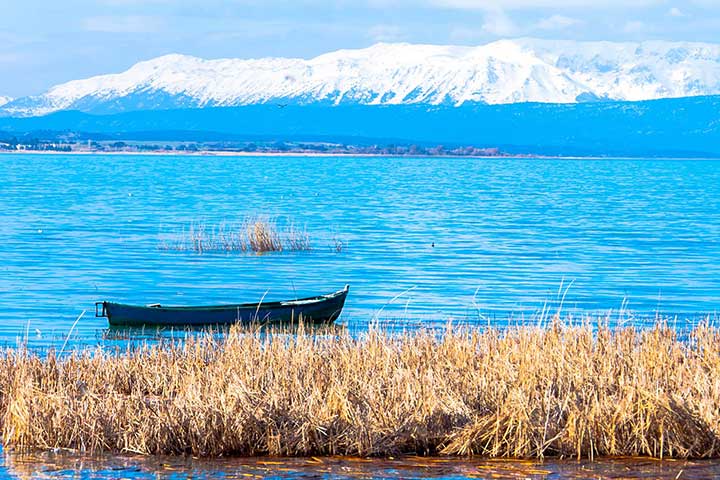 9. Lake Beysehir
Two of the main things that Lake Beysehir are famous for is the species of birds that stay there and it's bright red sunsets. There are also islands found in the lake that was once inhabited by the Seljuk Empire so it's worth a visit for the history.
The lake is also surrounded by the Beysehir National Park where you can find cafes, restaurants, and picnic areas where you can chow down when you're done exploring.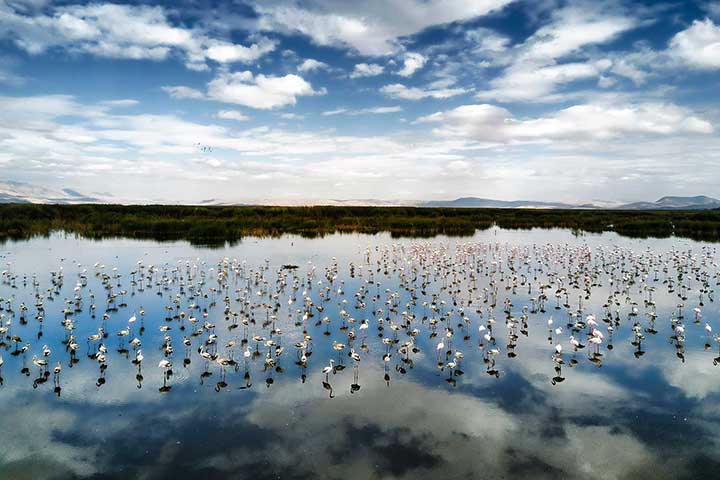 10. Lake Eber
When you look at Lake Eber in the distance it looks more like a meadow than a lake. This created such an amazing natural habitat for birds that the lake has become a bird sanctuary.
Other than doing a little bird watching, canoeing is also a popular activity for this spot.
Lakes in Turkey that You Won't Want to Miss During Your Visit
Visiting the lakes in Turkey makes for the perfect vacation for bird lovers, anglers, and those who love a good scenic spot of picnicking and canoeing. You won't want to pass them up on your next trip to turkey. We hope you're able to use this quick travel guide when you go so you visit the best lakes for your group.
One of the best ways to experience Turkey's Lakes is by going with a tour group. Check out some of our private guided tours.