Enjoy a wonderful long weekend in Cappadocia with an extension of Erciyes Ski Center exploring this dramatic Anatolian ancient volcano, once active back by millions of years ago where all slopes allow you to capture beautiful views at its surroundings once enjoyed by the mammoths. Upon getting far from the lift lines and crowds, you will have all the beautiful views to yourself!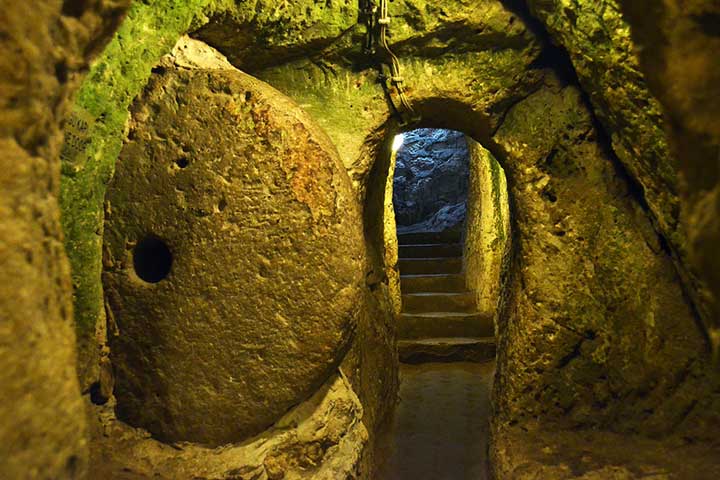 Highlights of the Itinerary
Devrent Valley | Pasabag Valley | Zelve Open Air Museum | Kaymakli Underground Cave City | Goreme Open Air Museum | Hot-air Balloon Ride | Dark Church | Uchisar Rock Fortress | Pigeon Valley | Avanos | Erciyes Ski Center | and more visits in Cappadocia
Tell me more about these places
Overview
Home to several numbers of civilizations since early history, Cappadocia has been on great demand by travelers welcoming over 2 million people each year for its richness of culture, history, nature, and many other facts. On this winter's tale package designed to let you enjoy the geography and all the fresh air that comes with the delightful hiking, deep rich history of some long-live kingdoms and communities with a lot of stories that you never heard and centuries of arts and handicrafts to add some extra sweets on the menu.
An early morning ride on a hot-air balloon is another bonus, being also one of the best places in the world for such activity and you will be amazed by the views of the peaceful valleys and snow-covered rock formations all around.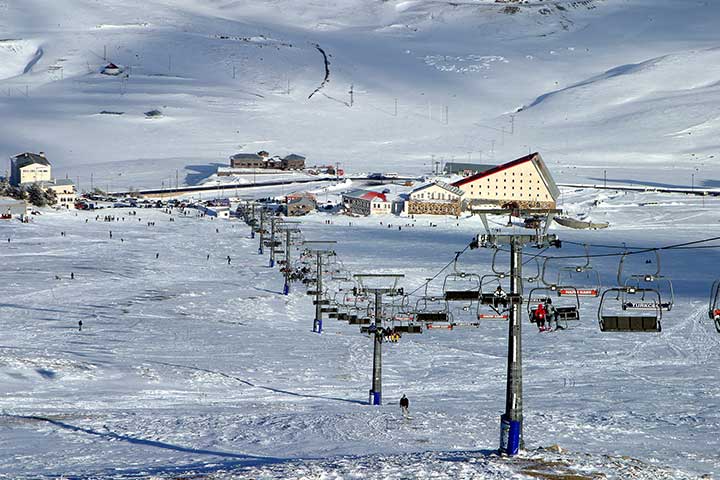 On the second section of your exciting itinerary, to spend two other nights to enjoy some great skiing; you will be staying at one of the nice hotels at Erciyes Ski Resort which is listed as one the best ski resorts in Turkey and getting more popular each season.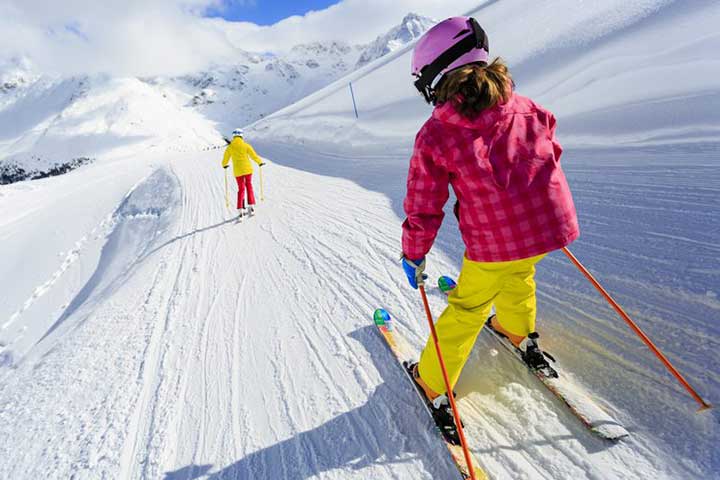 At an altitude of 2900 m. at Erciyes Mountain, snow is reliable and powdery snow is pleasant for all levels of skiers. While there is superb snow cover between December to Mid-April at lover runs, artificial snow machines are available to keep the runs at a certain thickness when it is not sufficient enough for a good experience.
Need to Know Before You Go
Suitable for those new to skiing and have an interest in it while best enjoyed by moderate skiers and available for snowboard skiers.
Guided & Trained Package: From 650 Euros per person
Luxury Package: Available on request
Length: 5 Days / 4 Nights (we are happy to customize the length of package suiting your timetable)
Activity Level: All levels (see below)
Dates: Customized and available from late December to mid-February (snow level varies)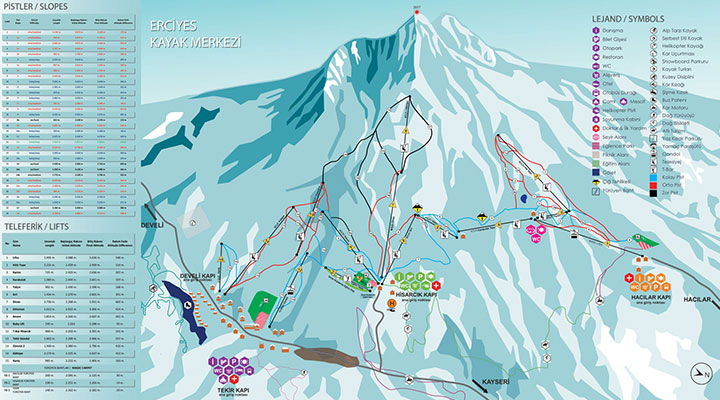 The Groomed Runs of Erciyes Ski Center
Blue (%34) – Beginner Level (15° – 35° inclination)
Red (%52) – Moderate Level (35° – 60° inclination)
Black (%14) – Intermediate Level (60° and above)
Height: 3917 m. (12851 ft.) The sixth highest mountain in Turkey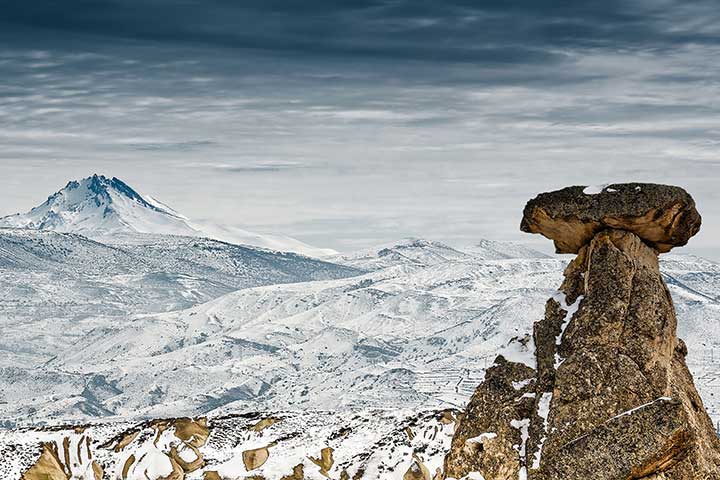 Approximately 112 km. long variety of runs with:
Slopes/Runs: 34
Lifts: 14
Gondolas: Available
Skiing & Equipment Rental: Available
Training in English: Available (International Licensed Ski Instructors)
Ski Pass Prices: Available from 5 $ per skier (different packages available up to 25 $)
Restaurants & Cafes: Available
Events: Please check the calendar as there some international events such as Jump & Freeze organized by Red Bull and many others.
Cuisine: What to Taste
Anatolian (lamb, pasta, beef, vegetables and more delicacies to tickle your taste buds)
Notes: Only at 1-hour easy driving distance to Erciyes Ski Center, you can opt to stay in Cappadocia for the entire time and combine day trips, ballooning, spa treatments and full or half-day skiing at Erciyes.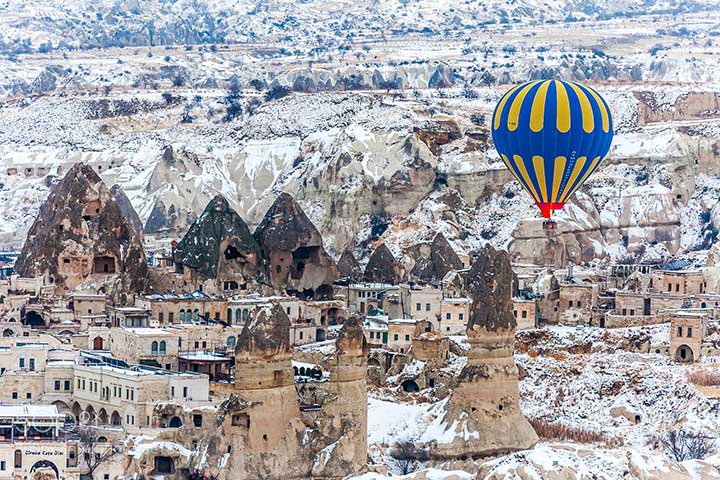 We will be happy to customize you a special itinerary curated just for you as well.
Click here to inquire now!