LUXURY ISTANBUL HOTELS
Out of more than 2786 hotels...
Istanbul hotels have a great top luxury variety unlike all Turkey, and there is one best for each. If you are seeking for a palatial ambiance; you should go for Ciragan Palace Kempinski for instance, or you may be dreaming of a more casual stay than you go for Vault Karakoy highlighting art & culture, blending classic and contemporary styles, thus bringing together visions of the ancient and modern city.
It can be very impressive to spend a few nights in Sumahan; a restored nineteenth century Ottomans distillery where the high proof ingredient was produced for Raki, the famous Ottoman tipple if you have an architectural background or interest. Or maybe you are the St. Regis type of traveler. If you are going to make a stopover via Ataturk International, but you would like to explore the city in a couple of hours and rest at a place nearby the airport; then there are some other alternative options, too.
Elegant hotel options are endless in and outside of the city. You tell about yourself and your dream we book you in the most convenient available one within your budget.
For first time travelers staying in the old city; while there are numerous availabilities on even booking engines; with our past experiences so far; here we made a list some of the great choices for you:
1. Ciragan Palace Kempinski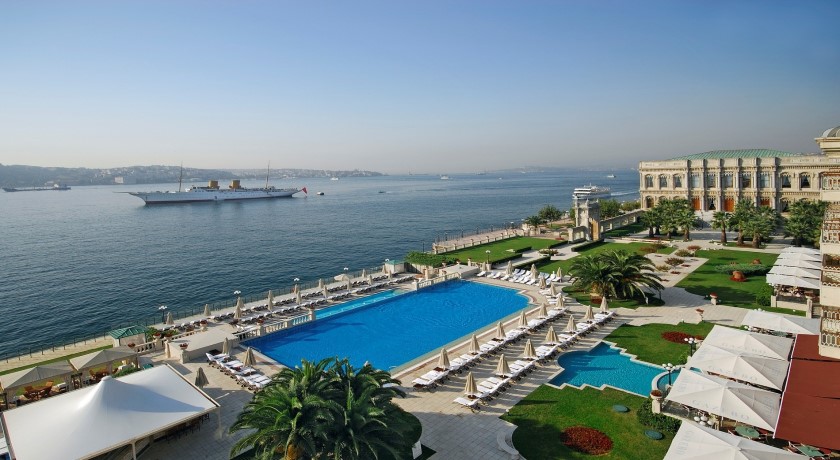 Ciragan Palace Kempinski Istanbul is a 19th-century Ottoman palace with great views of the Bosphorus.
The tastefully decorated rooms and suites, at a total of 313, are lavish in style and comfort and capture the essence of pure luxury. 11 suites in the Imperial Palace will treat you to an exclusive ambiance that was once enjoyed by the majestic Sultans of the Ottoman Empire. With the recent restorations took place in 2016; it is perfectly and more refreshed now.
In any cases, it is best to go for the Bosphorus view room and splurge the luxury at least for a few days away from the big crowds of Istanbul.
Suitable for single travelers, couples and families.
Perfect for touring around and an excellent venue for special events!
Contact us to book your room or plan your wedding at Ciragan for a dream experience.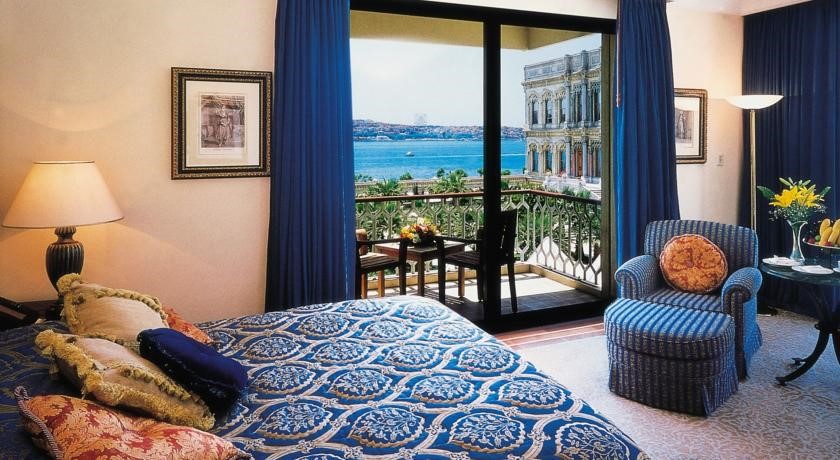 2. Four Seasons Bosphorus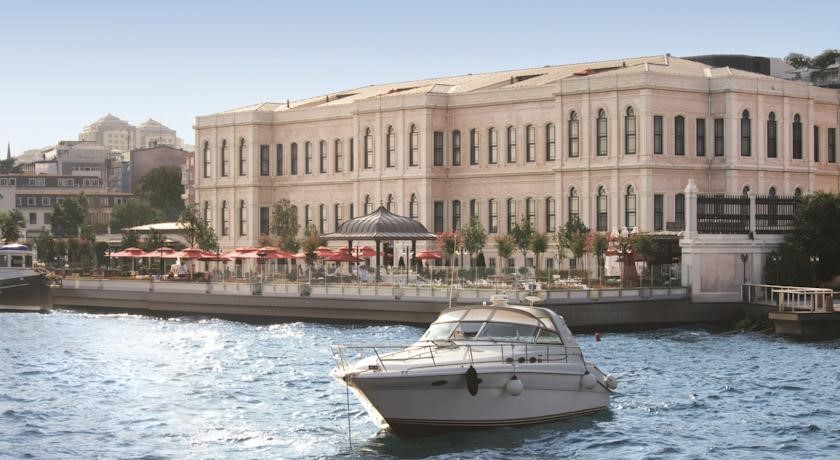 Four Seasons Bosphorus Istanbul is a former 19th-century Ottoman palace transformed into a hotel sanctuary of luxury and comfort.
It is a chic city retreat on the glorious seafront of Istanbul, this converted Ottoman palace is surrounded by indigo waters and mountaintops.
The quality of the service is just amazing.
Perfect location for leisure & business travel and a fantastic venue for special occasions!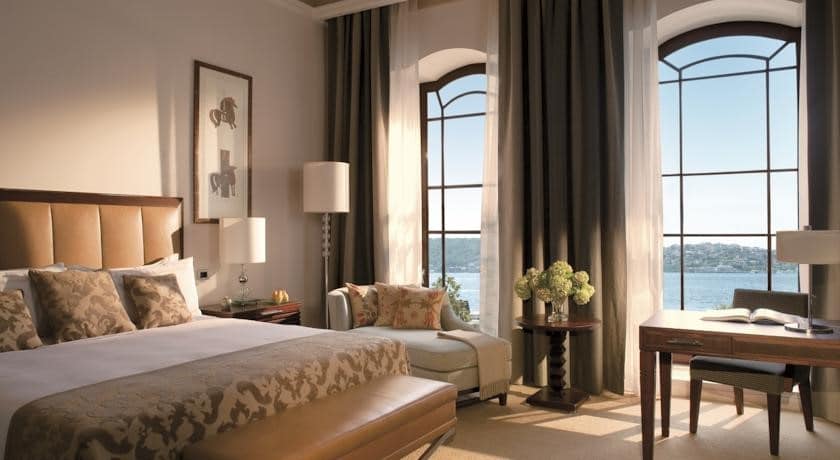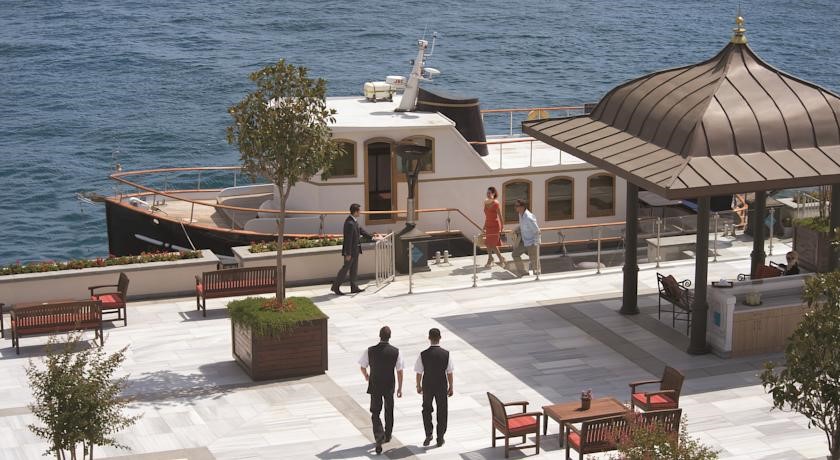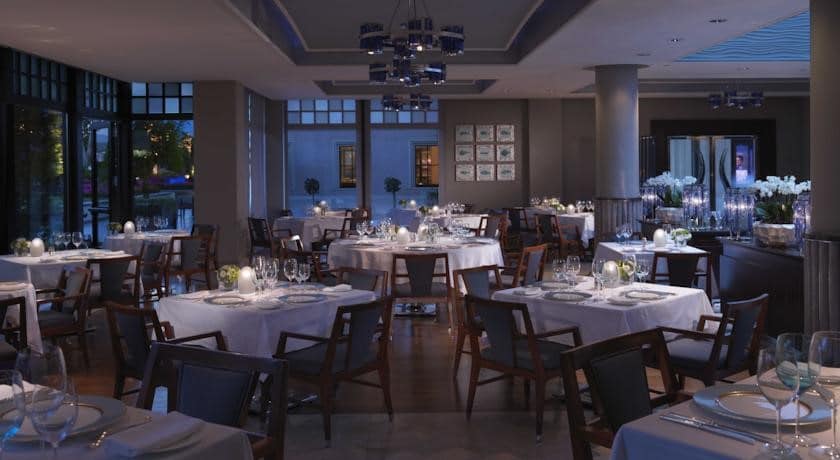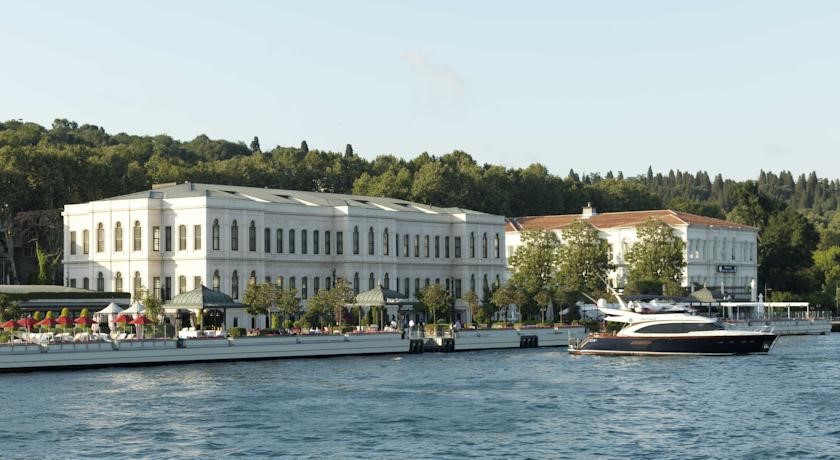 3. Four Seasons Istanbul Sultanahmet
Four Seasons Sultanahmet a one-of-a-kind luxury hotel retreat in the oldest district of Istanbul with 65 luxury hotel rooms and suites housed in a century-old neoclassic Turkish prison.
The hotel is just steps from the most important landmarks of Istanbul in Sultanahmet.
Perfect location for leisure & business travel and amazing venue for special occasions!
The story of Tomtom Suites Hotel goes back to the 1850s. The building seen today was built in 1901 as the Soeurs Garde-Malades Apartment, where there had once been an outbuilding of the French Palace, reserved for the Franciscan nuns.
Now, Tomtom is an oasis where elegance mixes with tranquility and history meet the 21st century.
It has 20 suites, a rooftop terrace offering a panoramic view of the old town and a nostalgic outlook at Istanbul.
Best enjoyed by young couples and honeymooners, food lovers.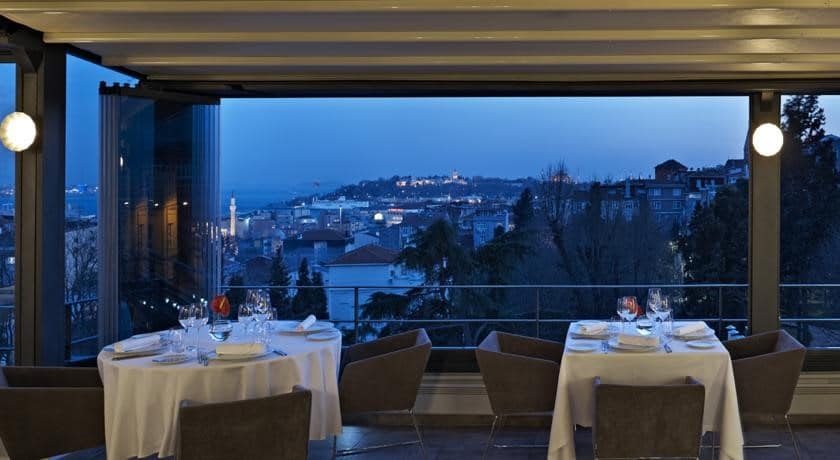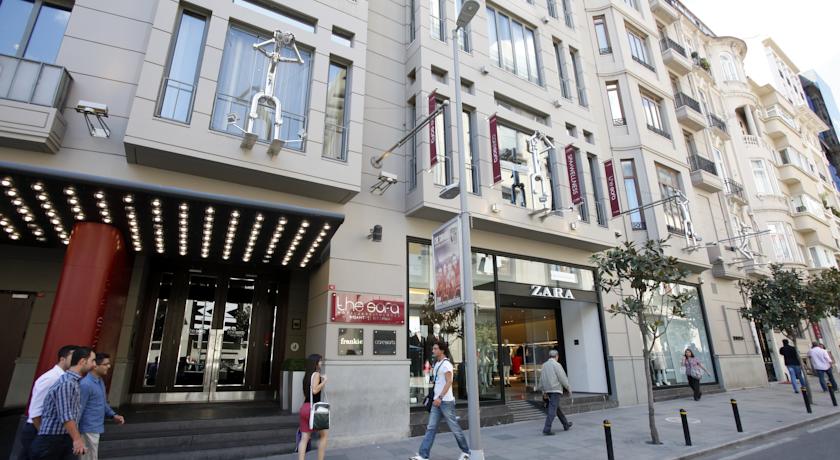 The Sofa is located in the Nisantasi district, surrounded by the chicest shops, restaurants and galleries.
The hotel has 82 guestrooms with soft, neutral shades with contemporary furnishings.
Best enjoyed by single travelers and couples.
Perfect location for shopping in Istanbul!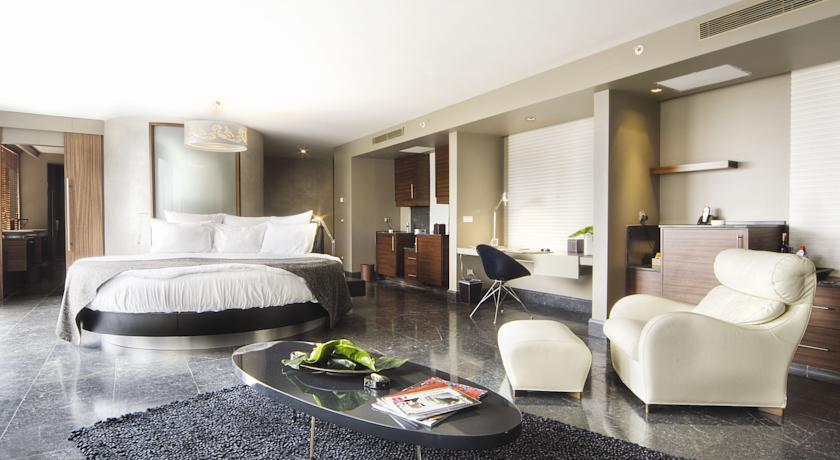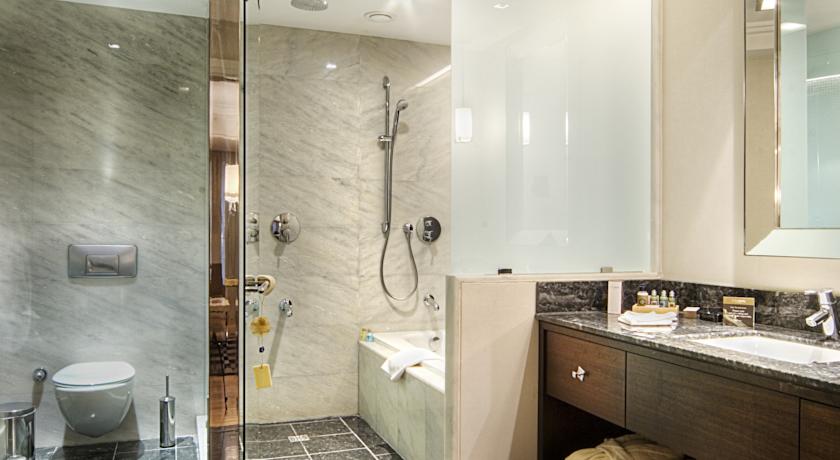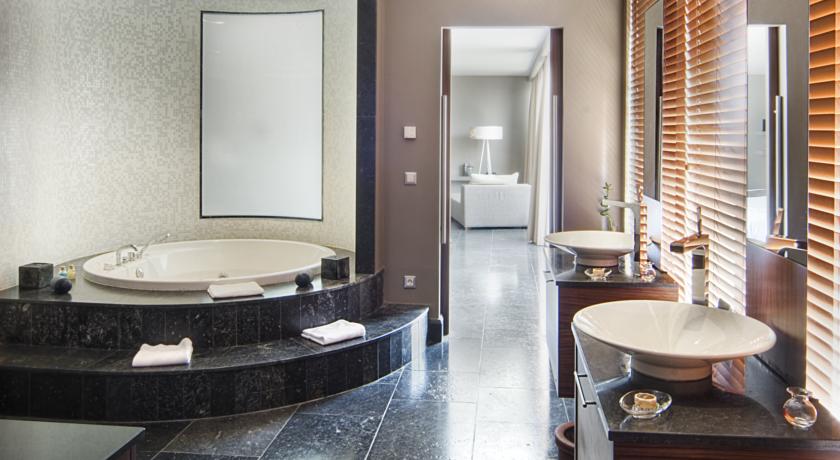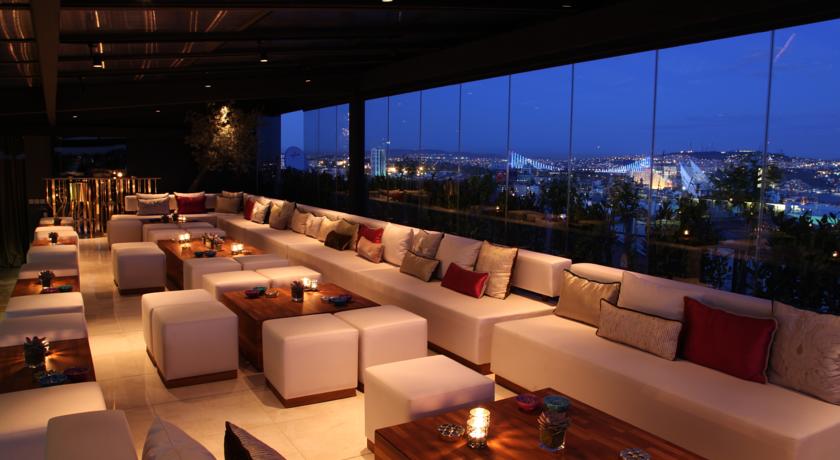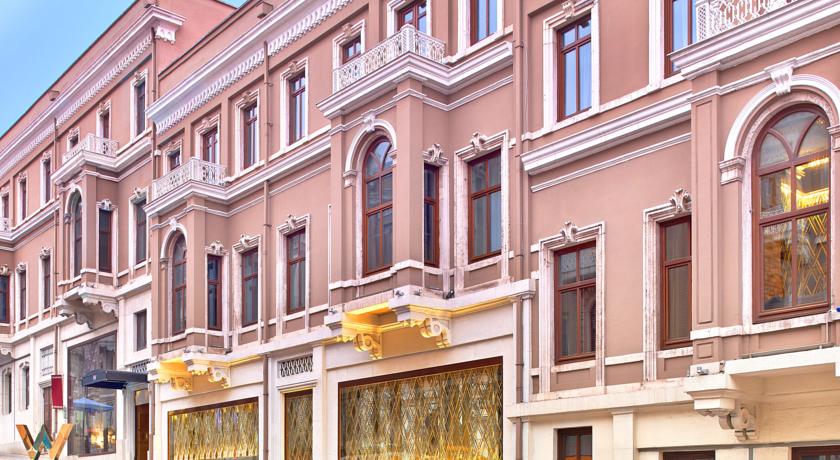 W Hotel Istanbul has 136 guestrooms carry the soul of both history and contemporary luxury.
Marmara marble, Ottoman patterns and lighting to experiment along with your mood.
Rooms and suites with gardens, terraces or cabanas adorned with flat screen TVs, the signature W bed, and stylish luxuries.
Sipa signature cocktail in their chic W Lounge, savor the classic masterpieces of Frederic's and cozy up over delicious, small plates at Minyon.
Suitable for single travelers and couples.
Perfect location for both business and leisure!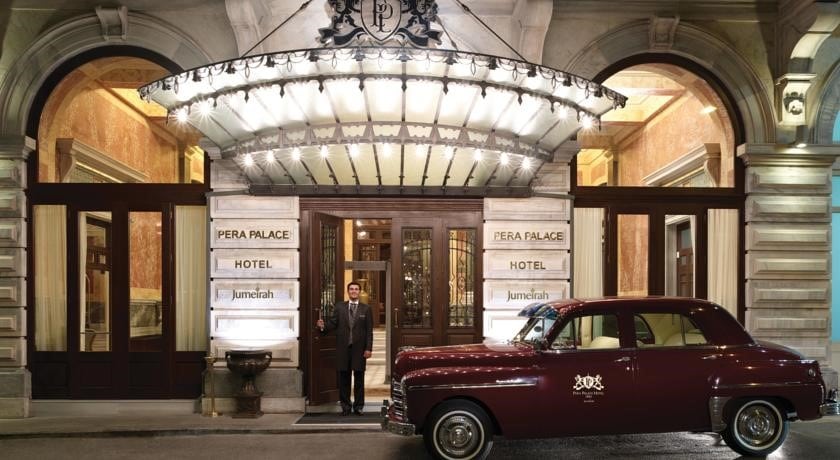 Located in the beautiful Beyoglu district of Istanbul, Pera Palace Hotel combines timeless glamor and elegance with genuine Turkish hospitality.
The well-appointed 115 rooms and suites retain the classic characteristics of the 19th century, with many suites inspired by the iconic guests who made this hotel their home. Designed by renowned local architect Alexander Vallaury, the iconic building has played host to an impressive list of guests that includes Ernest Hemingway, Agatha Christie, and Alfred Hitchcock among others.
Afternoon tea in the opulent Kubbeli Lounge is a much-loved institution for Istanbul residents and guests alike, while the Orient Terrace continues to be one of the most popular outdoor venues of Istanbul and is renowned as the place to meet in the Pera district. The bijou jewel that is Patisserie de Pera is open throughout the day for the perfect Turkish Coffee and indulgent cakes.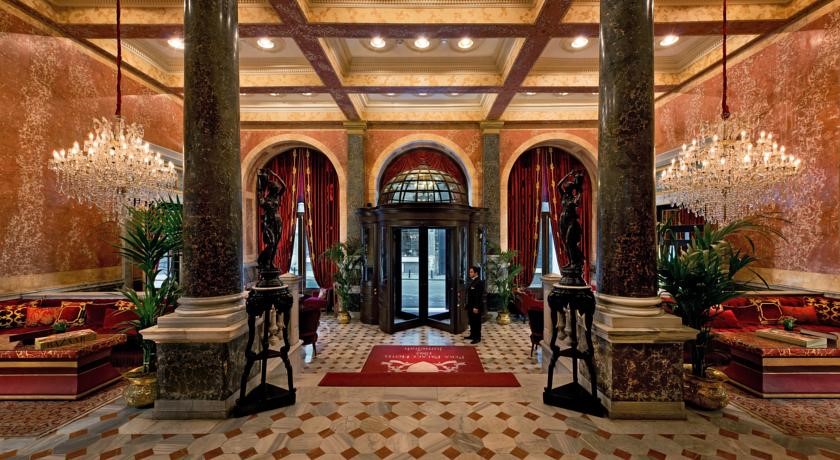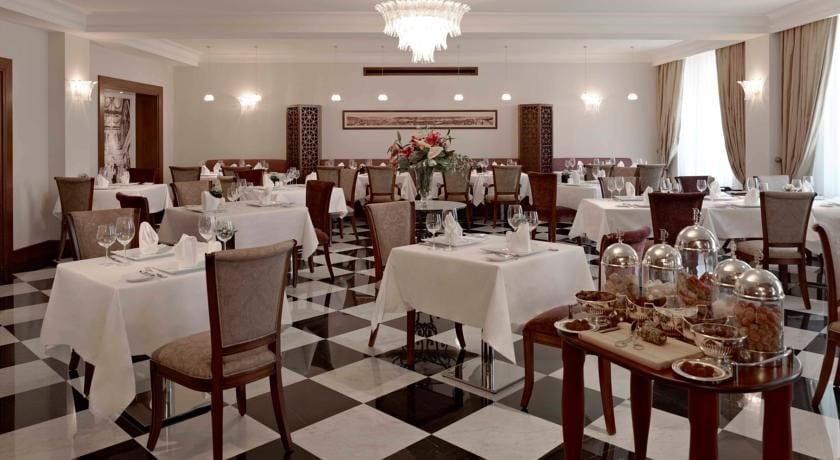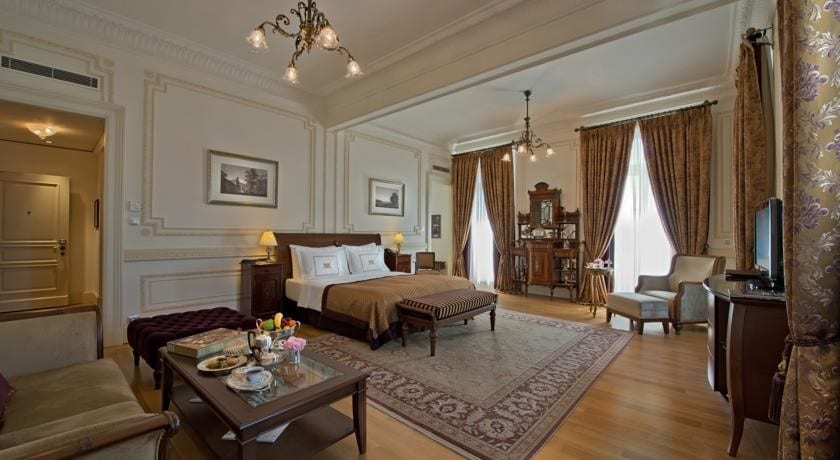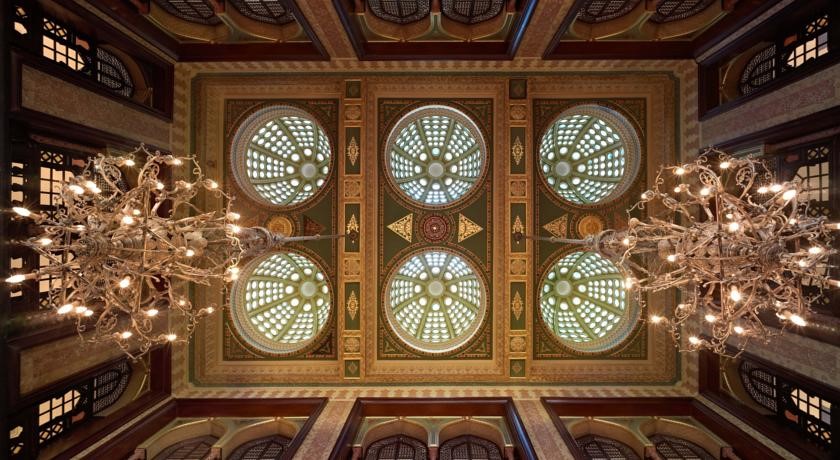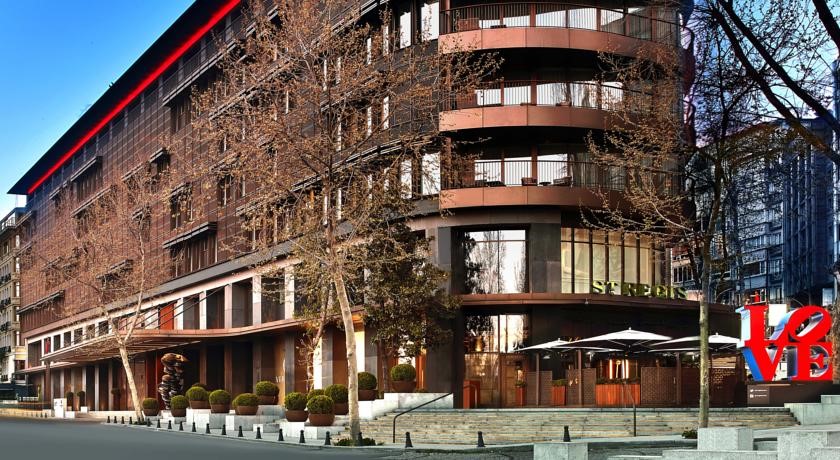 Taking residence in the Nisantasi district, Istanbul's most vibrant neighborhood, the modernist Art Deco-influenced St. Regis Hotel features exceptional services and world-class facilities at the best address of Istanbul.
The Regis is an ideal luxury choice forming a focal point for cosmopolitan Turkish and international society: Stay in their award winning guest rooms and signature suites uniting discreet luxury with timeless elegance, all a modern day interpretation of the St. Regis legacy.
Designed by the award-winning Istanbul-based Emre Arolat Architects, the hotel's 118 sumptuous accommodations boast a unique identity of luxury and compelling grace.
The signature St. Regis Butler service is also available to all rooms and suites.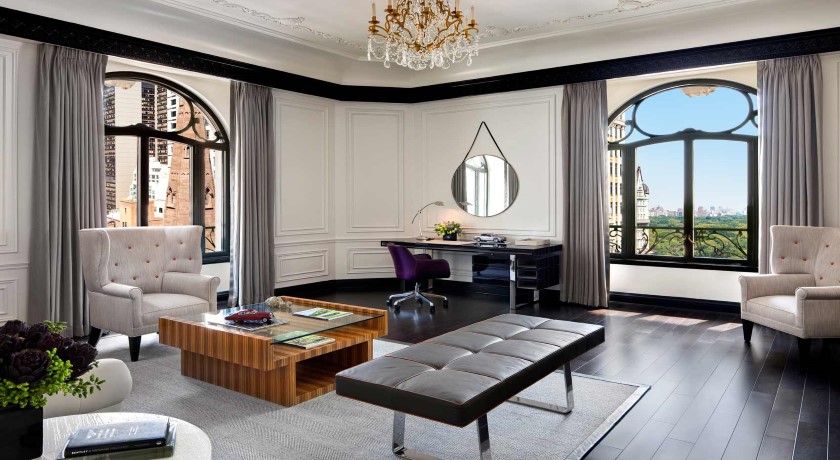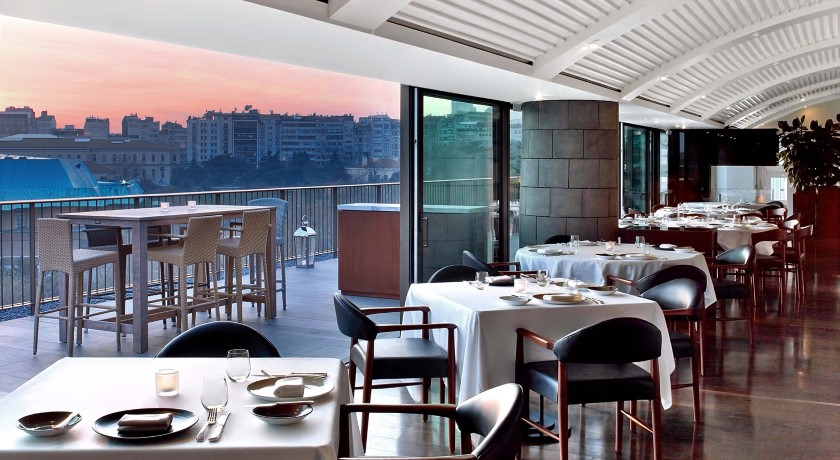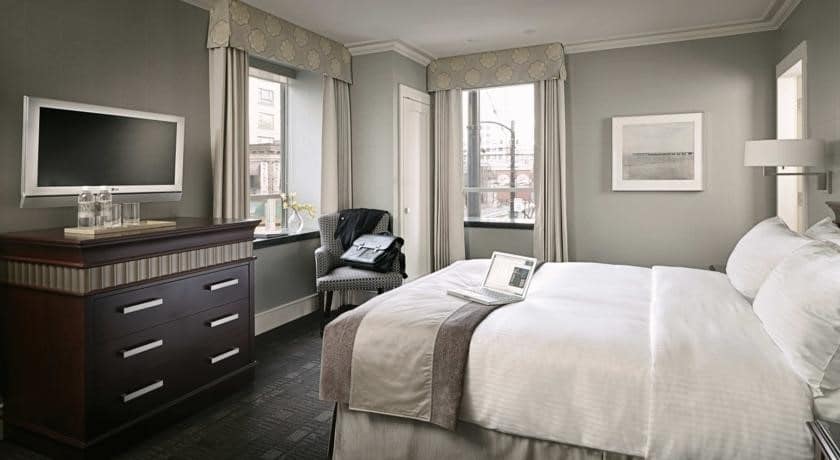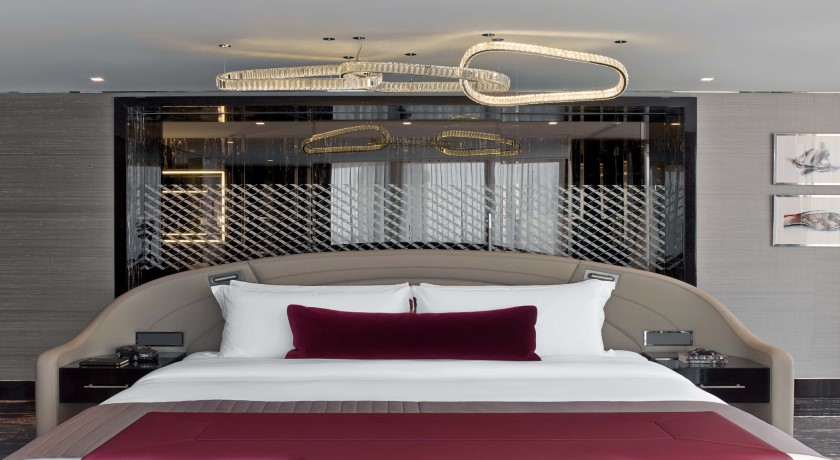 9. The Park Hyatt Macka Palas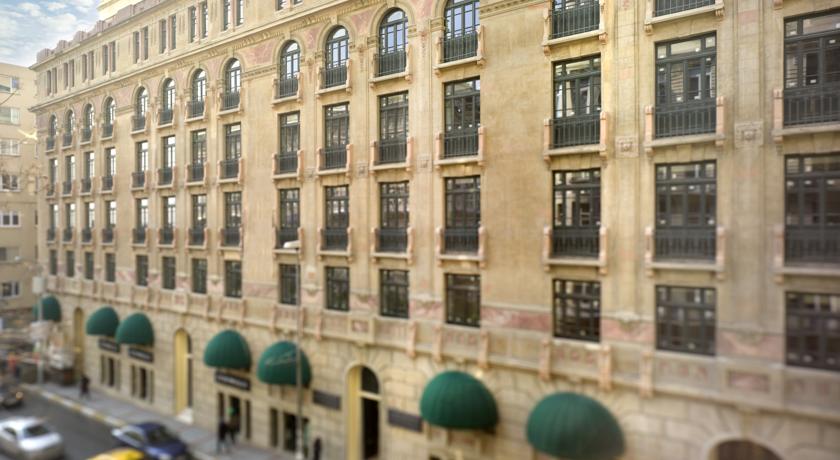 The Park Hyatt Istanbul-Macka Palas is a five-star city center hotel and has 90 generously sized luxury rooms and suites that present traditional Turkish patterns and icons in contemporary scale and composition.
The hotel is ideally located in the heart of the residential, shopping and fashion districts as well as the trendy bars and restaurants of Nisantasi. It is also within walking distance of Taksim, the Bosphorus, and the Istanbul Convention Centre. It is 15 minutes taxi drive to the Old City. Park Hyatt invites guests to dine at one of the finest and most popular restaurants in the city: The lounge offers sumptuous cuisines ranging from perfectly grilled steaks and seafood to mouthwatering tapas, light meals, and snacks and are complemented by the hotel's stylish bar, The Macka Palas Wine Bar where a selection of wines, spirits, and cocktails may be enjoyed before or after dining at the Istanbul restaurant of your choice.
All the restaurants are available for hire for private parties.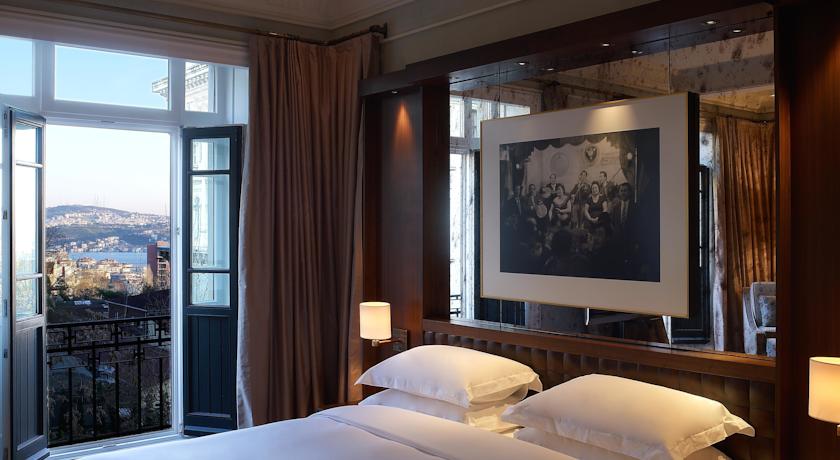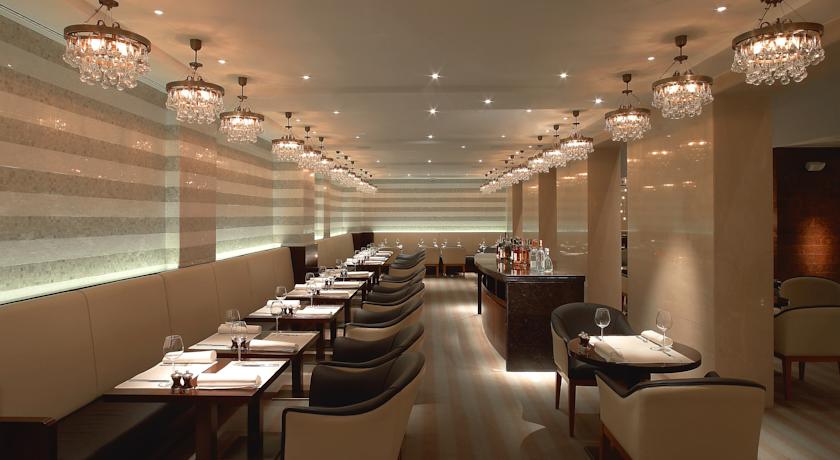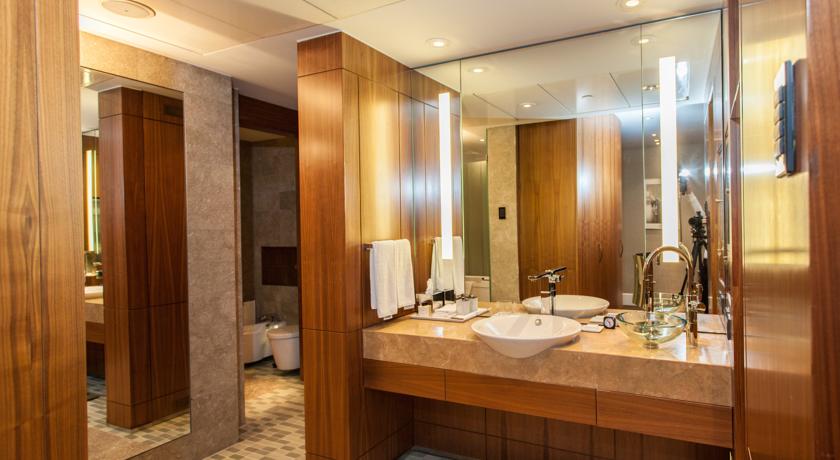 10. Ajia Hotel (Asian Side)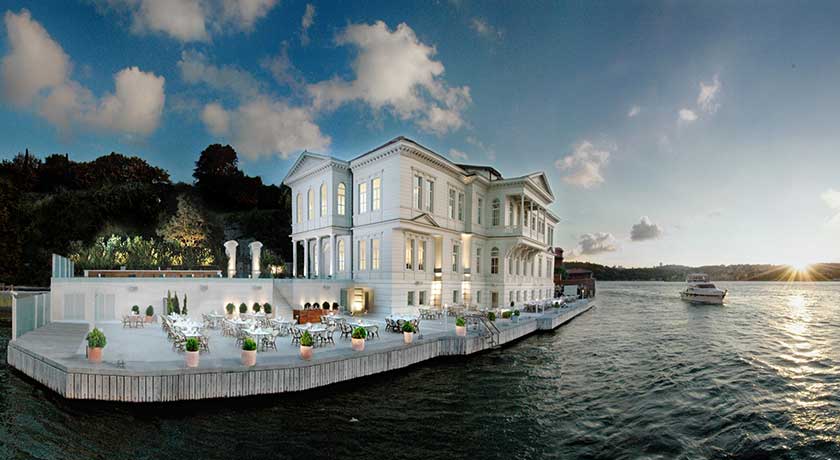 Located on the Asian side of Bosphorus at Cengelkoy district of Istanbul with 16 individually decorated rooms with luxury guest amenities; Ajia Hotel also has a famous restaurant also open to the public.
The historical structure (it's an old mansion!) is perfectly united with almost minimalist style.
Best enjoyed by couples…
Perfect location for wedding venues in Istanbul!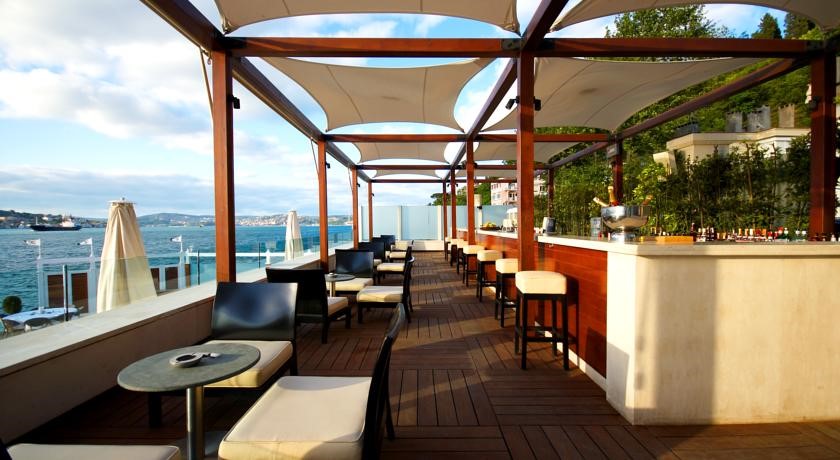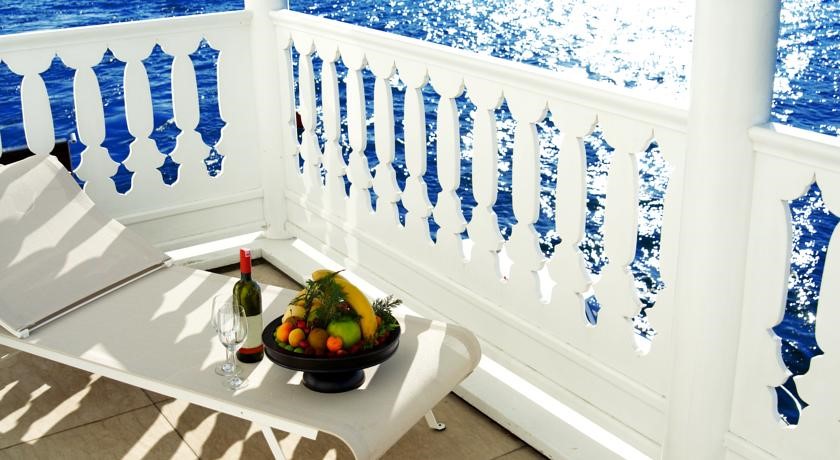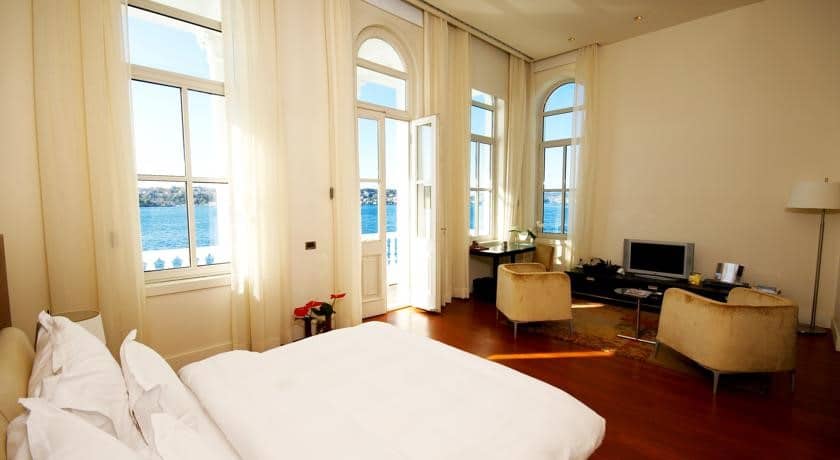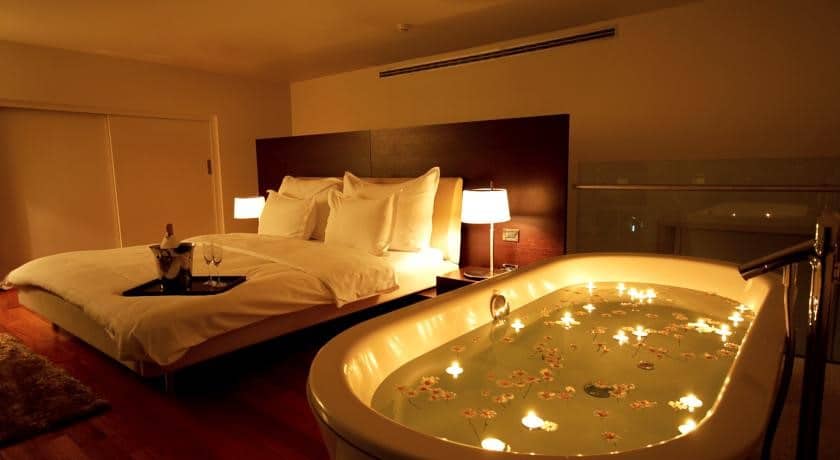 We tried to list some of the best hotels in Istanbul in the inventory to give you an idea. We will be able to share more similar options once we know more about your preferences.
Can't decide which one is the best fit?