Are you ready to sate your sweet tooth? The best way to do this is with Turkish desserts. There is a wide array of goodies that you can try from the most normal to the most out there.
While you can make some of these tasty Turkish sweets at home, you haven't lived until you've gotten them straight from the vendors who prepare them in the streets. Just smelling them cooking will be enough to make your mouth water.
Not sure what you should be sampling first? Allow us to be your food guide. Here are ten amazing Turkish desserts you won't want to skip out on.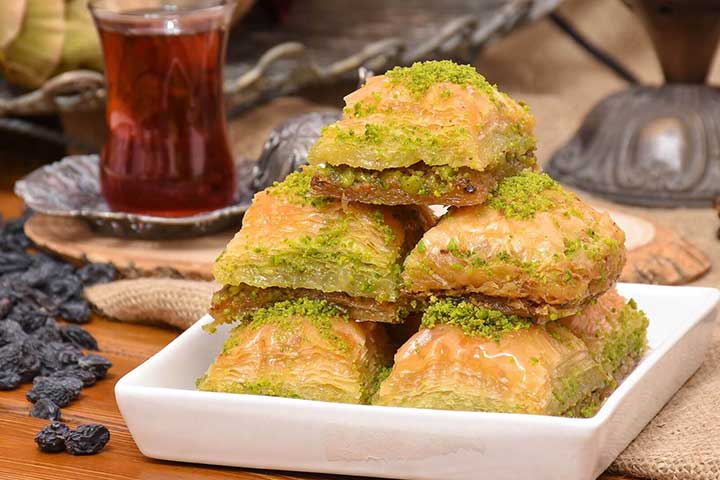 1. Baklava
If you asked someone from Turkey to name a dessert, Baklava would probably be their answer. It's the most popular one and there are a million and one different types that you can choose from.
On the surface, Turkish Baklava is layers of phyllo dough that have been brushed with butter and stacked on top of each other but you can also get Burma which has crushed nuts between the layers.
You can try out Fistikli Sarma which is created like baklava but uses a whole bunch of pistachios. The possibilities are endless.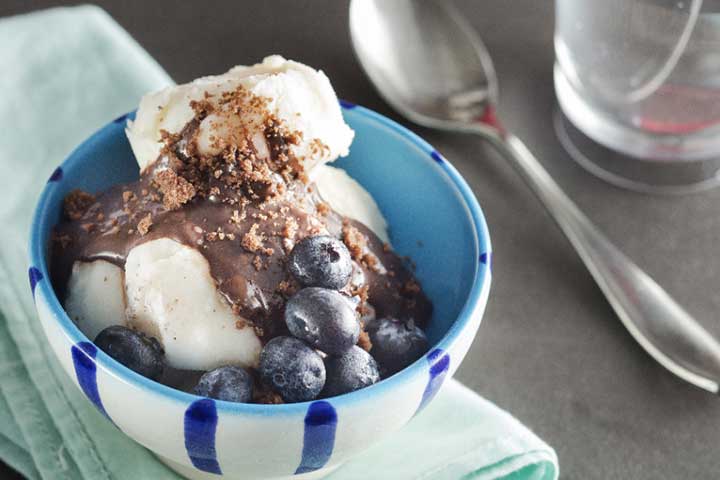 2. Salep Dondurma
You need to have a bit of a sense of humor to enjoy Salep Dondurma. This is because the vendors don't make it and hand it over to you right away. They like to mess with you a little bit first.
They taunt you in front of a crowd by having you try and grab it out of their hand. They will eventually give it to you but not after an entire comedy routine. If you don't think you have a long enough fuse for this you can head to an ice cream parlor where you can buy this delicious frozen treat that's made from aromatic mastic and salep.
3. Kunefe
You would probably never associate dessert with cheese unless it's cream cheese but for this sweet dish it works well. It uses an unsalted cheese called Hatay kunefe cheese. If you aren't familiar with it, think mozzarella.
Phyllo dough is soaked in sugar syrup and then used to cover the cheese. Once it's covered it's then fried until it's a nice golden brown color and served with toppings such as pistachios.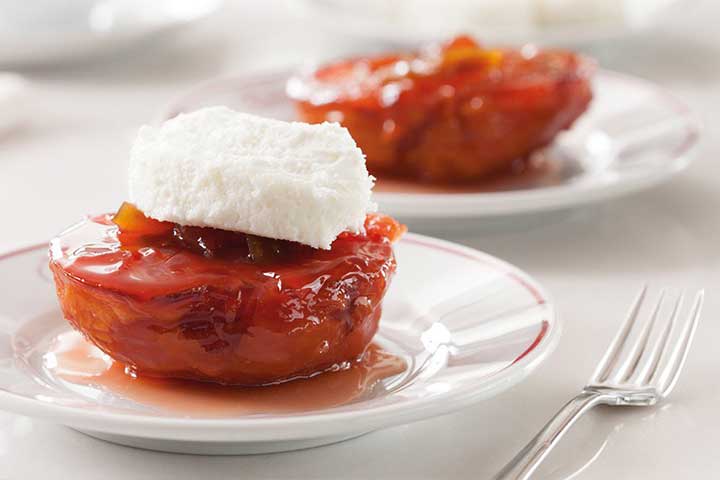 4. Ayva Tatlisi
If you want something that's a little more healthy and a little less in the fried dough department then Ayva Tatlisi will be your dessert of choice. It's made with the fruit quince which is boiled in water with sweet syrup and cloves.
After they are tender, they are removed from the water served in halves with fruity fillings and toppings. The best part of it, this dessert is 100% vegan.
5. Tavuk Gogsu
Chicken is another ingredient that you would probably never associate with dessert but Tavuk Gonsu exists. It's a thick pudding that's made with thin strips of chicken breasts.
It's usually coupled with an ice cream called maras along with cinnamon. If you don't like the idea of chicken in your dessert then you can go for the kazandibi which is the same thick pudding but with a toasted caramel top instead of chicken.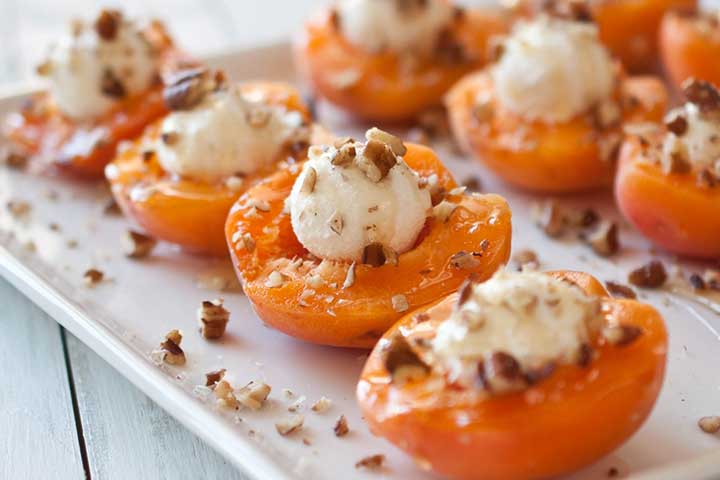 6. Kaymakli Kayisi
Kaymakli Kayisi is created with apricots. Dried ones are cooked in sugar syrup until they are nice and soft. They are then stuffed with buffalo milk and rolled around in pistachios.
It's not uncommon for the apricots to be cooked with red wine rather than water. It gives them a unique color and taste when they are.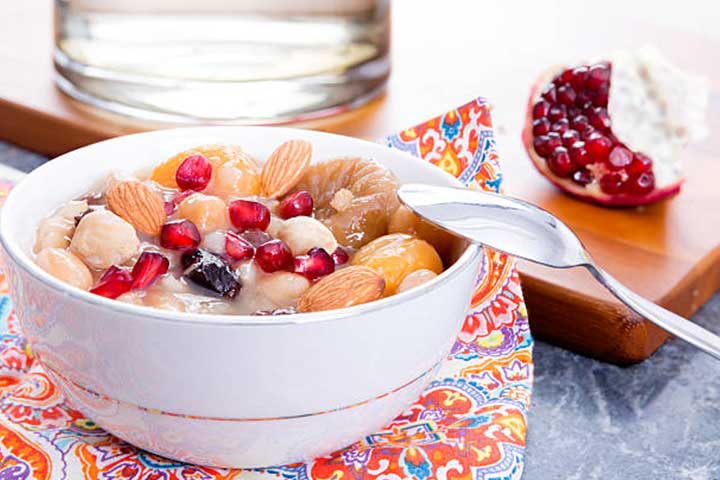 7. Ashure
There is a myth that Noah created a pudding out of random ingredients that he had on hand when he survived the flood. This pudding is now known as Ashura.
Every year during the first month of the Islamic calendar, people fast for ten days. At the end of these ten days, it is both a tradition and polite to share Ashure with those who you're closest with.
It's made with grains, sugar, apricots, your choice of grain, chickpeas, figs, raisins, haricot beans, hazelnuts, and walnuts.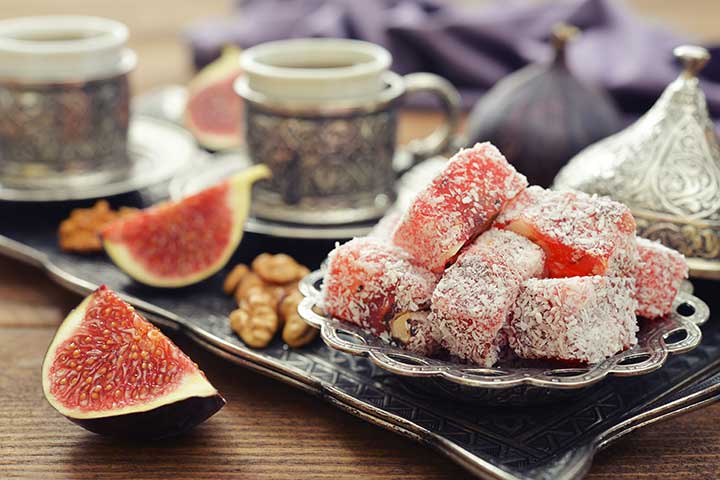 8. Turkish Delight
If you like your sweets a little chewy then you'll want to get yourself some Turkish Delight. It has a gel-like consistency probably because it's made out of starch and sugar gel.
It's served with dry fruits, hazelnuts, almonds, or pistachios as a garnish. It's a bright and colorful dish that is as aesthetically pleasing as it is delicious. We hope you enjoy it as much as Edmund from Chronicles of Narnia did.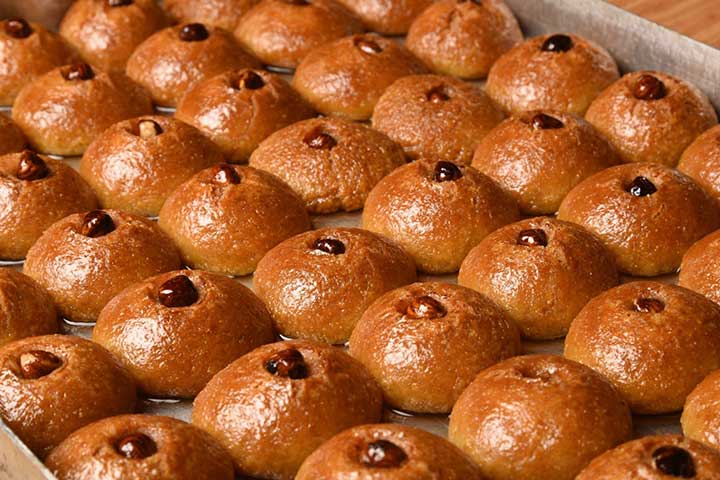 9. Sekerpare
Sekerpare is a little crumbly cake that will melt in your mouth even though they are a bit hard. They are created with an almond-based dough and then soaked in sweet, sweet sugar syrup.
Unlike many of the other desserts on this list, this one is served cold or at room temperature rather than warm.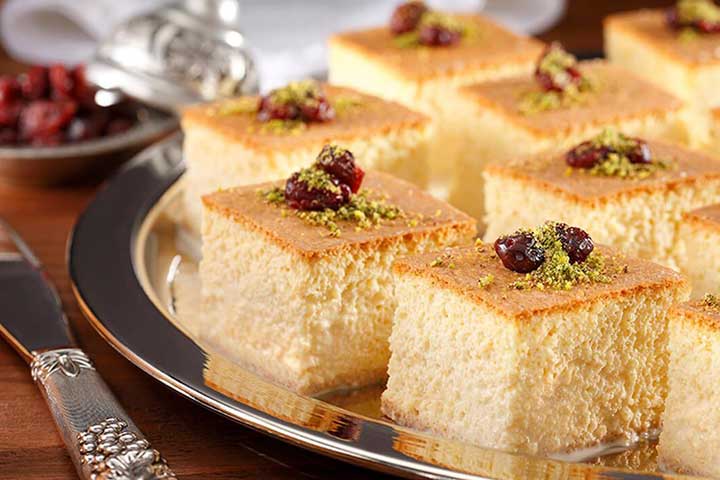 10. Revani
Both the Turkish people and the Greeks claim this dessert as their own and both cultures make it differently. As far as the Turkish go, they make it with semolina flour and maybe yogurt.
They allow it to seep in sugar syrup before they serve it to you and it may or may not be topped with ice cream.
Amazing Turkish Sweets That Will Melt in Your Mouth
If you have a sweet tooth then you won't want to pass up on one of these Turkish sweets. While you can make some of them at home there is nothing quite like getting them from a vendor in the streets of Turkey. Use this guide to sample all the flavors.
So excited to sample these sweets that you can't stand it? Contact us to plan your trip to the secret corners of Turkey.