LUXURY BODRUM HOTELS
Out of more than 500 hotels...
Not much ago, before all started building trendy Bodrum hotels, the city used to be a cozy fishing village with only a few thousand people.
Within the past 50 years, Bodrum has experienced a remarkable and positive transformation and became one of Turkey's most popular leisure vacation destinations among both Turkish people and foreign travelers.
Windswept beaches and glittering waters provide the backdrop to the perfect beach getaway. Both historical old town and its satellite towns like Turkbuku, Golturkbuku, Gundogan, and Torba have remarkable quality luxury boutique hotels.
Due to the town's growing recognition, worldwide known brands among best Bodrum hotels like Kempinski hotels, Aman Hotels & Mandarin hotels also have their properties on the peninsula as well as the local ones.
Amanruya Bodrum Resort Hotel is located in Golturkbuku.
Inspired by traditional local architecture and village layout features individual contemporary stone cottages, each with a private garden and marble swimming pool, and stunning views across the forests and coastline.
Set on a hillside on the Bodrum Peninsula that overlooks the Aegean Sea, free-standing cottages of Amanruya feature local materials and objects, including white Turkish marble floors, dark acajou wooden furniture and traditional charcoal fireplaces.
Each cottage at Amanruya Bodrum offers a private swimming pool set in a garden with a terrace, a pergola for outdoor lounging and breathtaking views.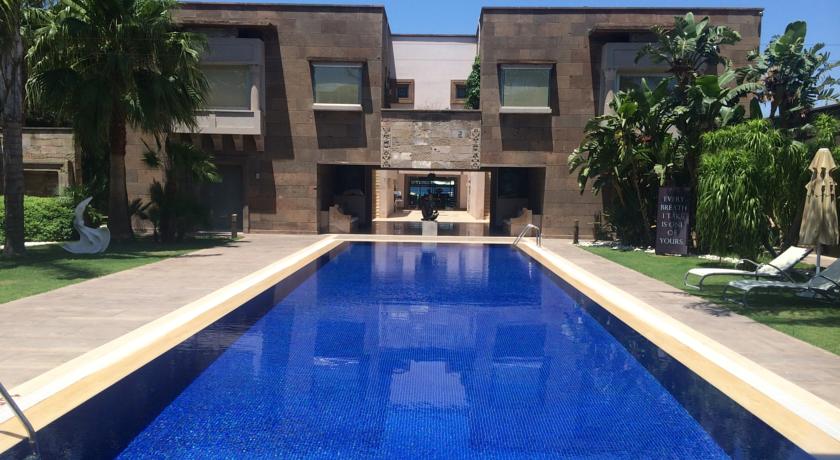 Located in Torba town of Bodrum; Casa Dell'Arte Hotel combines the passion of art and the joy of the holiday. Within the complex, there is the adults-only art hotel – the residence - for more of a sophisticated romantic getaway, where you will experience a night in the museum, but with the care and comfort of being in a collector's home.
12 of the rooms are showcasing masterful art collections and inspirational art openings and activities, and a private pool, beach, and jetty. No children under thirteen are permitted. The Village & Private Villa are perfect for art enthusiasts and their families to experience a dream vacation filled with everything a summer getaway has to offer in a beautiful and comfortable architectural setting enriched with art.
Casa Dell Arte radiates an irresistible charm that engages both adults and children, thanks to its genuinely family-minded and resourceful staff, dining options and recreational amenities.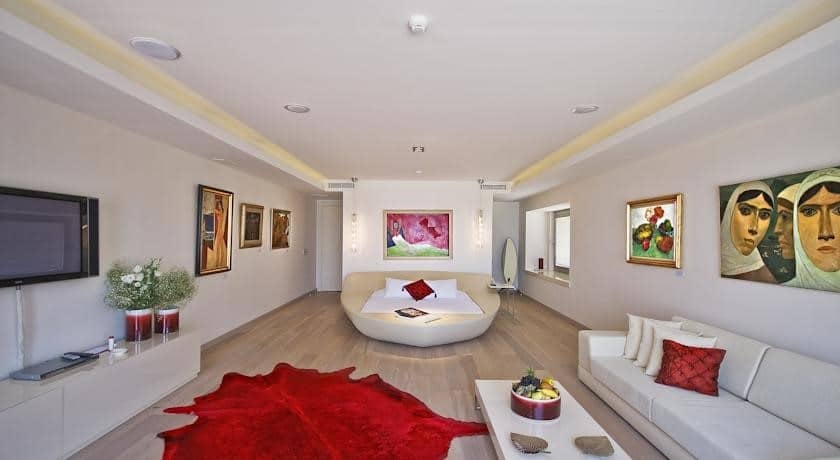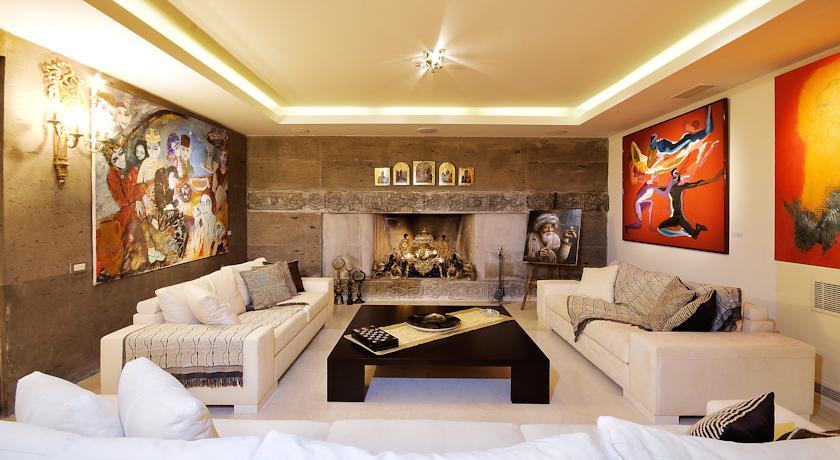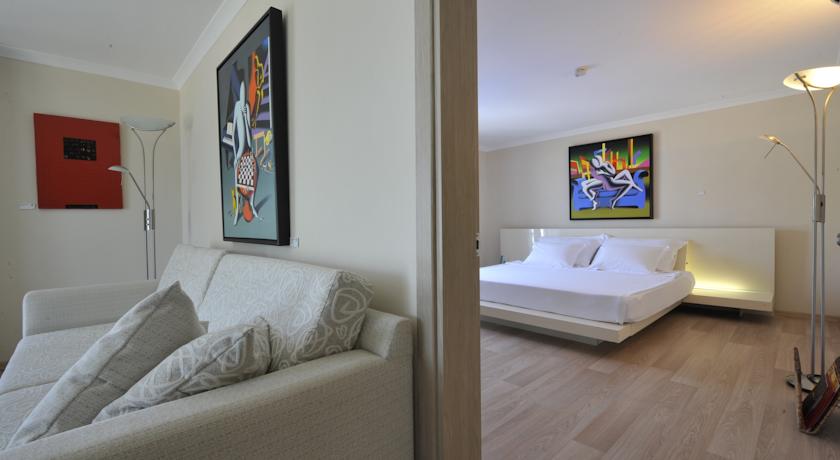 3. Kempinski Hotel Barbaros Bay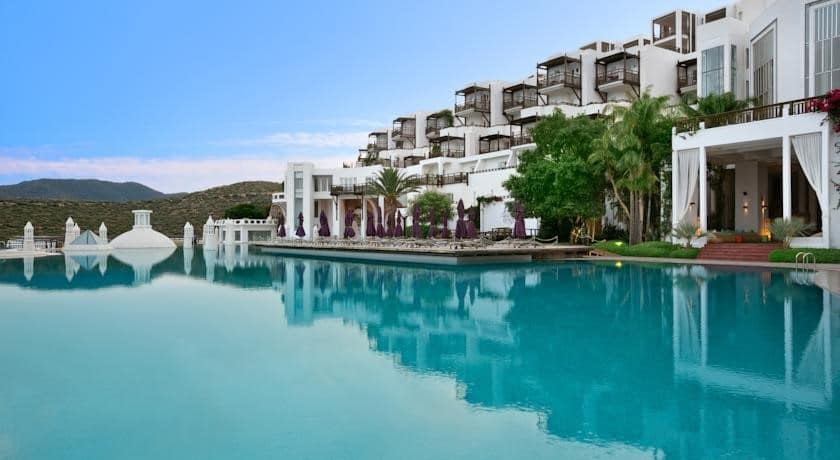 Nestled on the cliffs overlooking pristine Barbaros Bay in Bodrum, Kempinski Hotel is located on a private bay with a 'blue-flagged' private beach facing the magnificent Aegean Sea, offering its guests a unique and luxurious vacation.
With its quality service, this luxury facility promises a sophisticated and fulfilling experience.
Through a rich variety of restaurants, bars, and the magnificent Sanitas Spa it really is a good choice.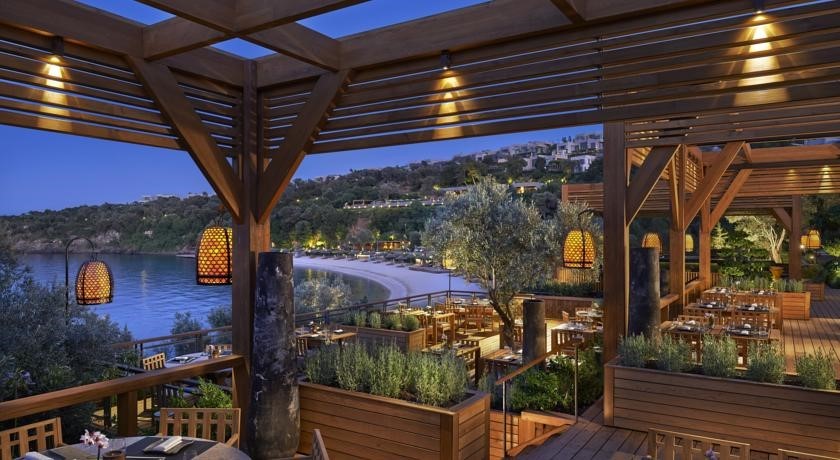 Mandarin Oriental Bodrum is another stunning resort overlooking the Aegean Sea.
It is a luxury 5-star hotel retreat with two private beaches and excellent leisure facilities.
With an idyllic location in Paradise Bay in Golturkbuku, the hotel offers a seductive blend of style, serenity, and 5-star comfort.
With a range of gourmet restaurants, relaxing spa and choice of rooms, suites, and villas that one can enjoy a pure leisure holiday.
We tried to list some of the best hotels in Istanbul in the inventory to give you an idea. We will be able to share more similar options once we know more about your preferences.
Can't decide which one is the best fit?